DJ mix: The Trash! party's DJ Jess
On the eve of his Trash! shindig's eleventh anniversary, Jess lays down an exclusive mix.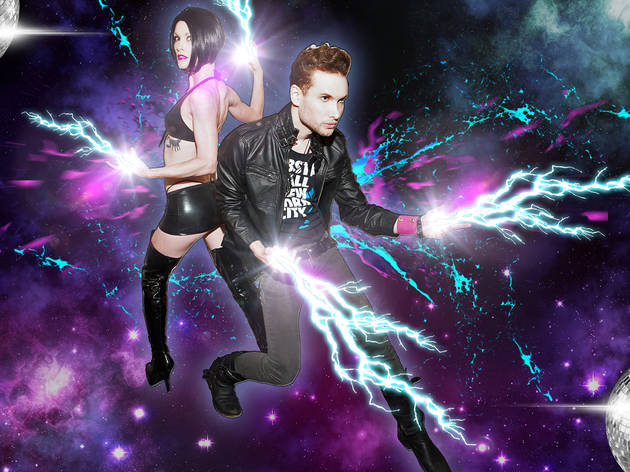 DJ Jess
's drunken balls-to-the-wall Trash! affair—a night for "nymphomaniacs, rock & roll ravers, drunk drag queens and burlesque bombshells in their undies," as Jess explains—is celebrating it's eleventh anniversary this Friday in the confines of the Studio at Webster Hall. It seemed like a good opportunity to run an exclusive mix from the man himself—and here it is. We'll let the veteran DJ-scenester expound on the set: "An hour of new electro mixed seamlessly with the best of 80s new wave, indie hits, and rock n' roll. Be sure to play at maximum volume." So there you go!
The Trash! 11-Year Anniversary Bash is Friday, February 15.
RECOMMENDED: More DJ mixes from the world's top spinners