Interview: Art Department's Jonny White
The No.19 label's Jonny White, along with his Art Department partner Kenny Glasgow, headlines the Verboten bash.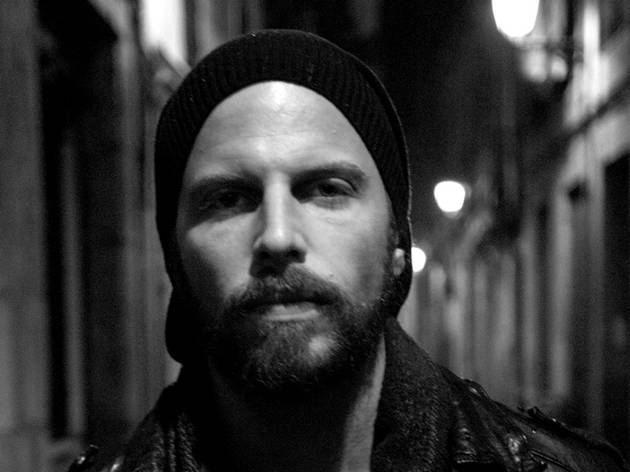 Toronto's Jonny White and Kenny Glasgow both had careers as dance-music producers before teaming up under the Art Department banner; Glasgow, in particular, had been among Canada's leading house honchos since the early '90s. But fame and (possibly) fortune came calling when the two joined forces in 2010, largely on the strength of their debut track, the druggy and chuggy "Without You." Released on Damian Lazarus's Crosstown Rebels imprint, the tune hit the No. 1 spot on Resident Advisor's Top Tracks of 2010 list—and the pair hasn't looked back, offering a string of strong releases (2011's The Drawing Board and last year's sweet-yet-eerie "Touch You Gently among them) and playing at clubs and festivals the world over. White, along with his comrade Nitan, also runs the No. 19 label, which puts out music from the likes of Soul Clap, No Regular Play, Maceo Plex and, of course, Art Department itself; the duo and their pals regularly ply their trade at the label's peripatetic Social Experiment parties. White and Glasgow, who just released the Social Experiment 003 mix-CD, are playing the Verboten bash on Friday, March 29; Time Out New York recently caught up with White for a quick chat in the midst of Miami's Winter Music Conference festivities.

Time Out New York: How's Miami treating you?
Jonny White: It's actually been kind of chilled so far. I did the Ultra festival on Sunday, but other than that, I've been laying pretty low—just taking vitamins and trying to get some sleep.

Time Out New York: Quite commendable! How was Ultra?
Jonny White: It was pretty good. It was nice they gave us that stage. [Art Department played the Surface stage alongside the likes of Damian Lazarus, Seth Troxler and Maya Jane Coles.] But we only had an hour set, so there's only so much you can do.

Time Out New York: But at least they don't populate every single stage with superstar EDM types.
Jonny White: True—that's cool, and we're all really happy that Ultra gives music like ours a platform. There are a lot of 13-year-olds in furry boots, but it was fun.

Time Out New York: Parallel to the rise of EDM, it seems like there's been a parallel, though smaller, resurgence in actual deep house—the kind that you, Kenny and your cohorts are making and playing. Does it feel that way to you?
Jonny White: Oh yeah, it does. I mean, people are obviously still booking people like Skrillex or Calvin Harris, but we've been fortunate that we've been given a lot of places to present what we do.

Time Out New York: No. 19 just released the Social Experiment 003 compilation, which was mixed by you and Kenny. Was there any grand theme to that mix?
Jonny White: Yeah, for sure. Mainly, it's representing a brand that's doing events all over the world, so it's got to let people know what we're doing and what the feeling of those events are. And it's all exclusive No. 19 material, for the most part. It was a tricky mix; it wasn't like I was selecting from 10,000 songs and having the perfect track for every moment. It was basically just done by asking friends to contribute music. We're essentially working with 14 preselected songs, which you have to program properly to make it work. It was really difficult, but that's why I asked the guys who I did; we were sure they would come up with that sound that we're looking for.

Time Out New York: At least you didn't have any licensing problems.
Jonny White: [Laughs] Yeah, it definitely helped with that!

Time Out New York: I think a lot of people don't realize how difficult it is to take a set amount of tunes and shape them into a short set that makes sense.
Jonny White: I think that's one of the most difficult things that I do, when it comes to music. It can be a real headfuck.

Time Out New York: The mix does seem to capture both the No. 19 and Art Department sound, which I think of as sort of a dream-state version of house.
Jonny White: I know what you mean, but we just kind of do what we do. And really, I think we're doing all different kinds of things. I feel like we're really just in the early stages, anyway.

Time Out New York: I saw Art Department's schedule for the next few months and it looks pretty relentless.
Jonny White: We've actually cut back a lot. You should have seen our schedule last year!

Time Out New York: Despite all those gigs, you have your second album coming out later this year, right?
Jonny White: Yes, we are working on it. We actually just took some time off from the road to work on it. Six weeks—that's the longest break from touring we've had in a while.

Time Out New York: Anything you can tell us about it?
Jonny White: You'll have to wait and see! But it's really important to us that we do this right. An album is such a big deal, much more than a bunch of tracks. Well, some albums are a bunch of tracks, but we're going for a little bit more than that.

Time Out New York: You're playing the Verboten party on the 29th. It seems like New York has really taken you and Kenny under its wing.
Jonny White: New York was actually the first place we played as Art Department; Taimur from Blkmarket booked us. We always really enjoy playing there, and it seems like you guys really accept us. And that's really gratifying.

Verboten: Art Department + Guy Gerber + Nitin + Bill Patrick + Cameo Culture is at Highline Ballroom on Friday, March 29.