Heads up! We're working hard to be accurate – but these are unusual times, so please always check before heading out.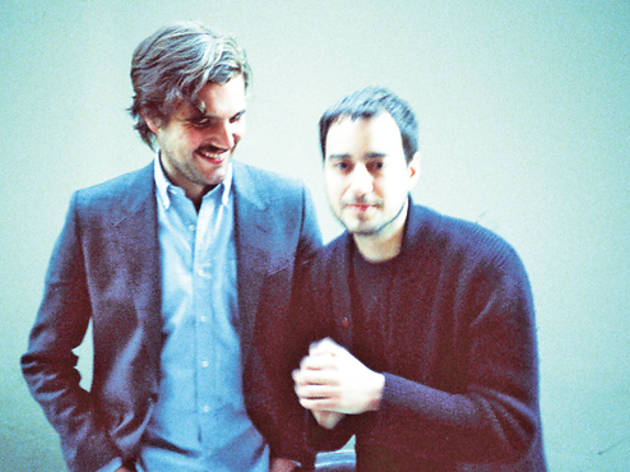 Let's Play House interview: "It was one of the best things I'd ever heard"
The NYC label and party celebrates five years of club nights, records and dance-floor subversion
Let's Play House
, their party series (and, starting in 2011, record label). We revisit five of their favorite LPH releases.
Jacques Renault, "Back to You (Paradis Remix)" Jacques Renault:
"Back to You" was my first solo record on Let's Play House. I was in Paris, and Pierre from Paradis and I met up to grab dinner. I was talking about my next single, and he said they had never done a remix before. I sent him the track, and a week later they sent us this. It was one of the best things I'd ever heard. They did a bunch of stuff I wish I had done. That was one of my favorite records of the year. Obviously, I'm a bit biased.
Nik Mercer:
The original is markedly different than the remix. There's a really cool yin and yang dichotomy to it. The A-side is the club track, and their remix is the "stoned in McCarren Park on a Sunday afternoon" version.
Fantastic Man, "It's Essential" Mercer:
That was the first record that Jacques brought to the table like, "We're putting this out. It has to happen." It's an awesome record—this really cool, jazzy, choppy, weird house thing. Definitely one of our biggest records. It's the only one that we've reissued. It sold out a bunch of times and people were reselling it for absurd amounts of money, so we figured that it would be good to reissue it.
HNNY, "Mys" Mercer:
Mys means "snuggling" in Swedish, and the track really embodies that sentiment. It's got this mellow, hanging-out-on-the-couch sort of vibe.
Time Out New York: Do you know where the vocal sample came from? Mercer:
I know exactly where it came from, because we got in trouble for it! [Laughs] It's an a cappella from an old Japanese soft-rock album by this guy named Tatsuro Yamashita.
André Laos, "Detour" Mercer:
When Jacques judges stuff, he is a bit more minded toward stuff he pulls at clubs. And I'm more focused on stuff that I want to hear when I'm running errands or on the train. That track really connects our two outlooks. It's got this very infectious melody that you keep humming long after it's been turned off.
Renault:
I ask myself, Is it something I'm going to reach for? You're in the heat of the moment, going through record after record—Ah, this one! Yes!
Francis Inferno Orchestra, "Hezbolla" Renault:
Griffin [James of Francis Inferno Orchestra] is just on fire. When he threw this tune at us, Nik and I were like, Wow, this is bonkers. It was a no-brainer.
Mercer:
There's something very captivating about it. It's six minutes of DMX-drum-machine fuckery, and then it opens up into this horn groove. For some reason—and I can't figure it out—it's not a track that alienates people or scares them off, even though it requires some patience.
Renault:
It goes over pretty well, I must say.
Mercer:
A lot of times, you can be very restricted by utilitarian norms when it comes to dance music. You can't color too far outside the lines. But I consider us to be sort of subversive. We're not trying to change anything with bold maneuvers, but rather with subtle nudges. By playing by the rules with certain records, but also putting out the weirder stuff like 'Hezbolla,' it's my hope that we're making an impact and broadening the spectrum a bit.
Five Years of Let's Play House takes place at Rough Trade NYC Friday July 11.