Various artists, Metal Dance 2 (Strut)
Trevor Jackson unearths another vein of solid synth-music gold with Metal Dance 2.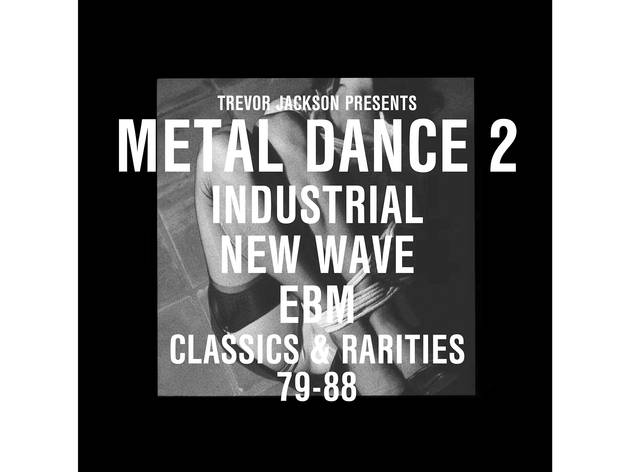 Metal Dance
set—that we'd be getting a bit inured to the pleasures of 30-year-old postpunk, industrial, synth-pop and the like. Yet if anything, the opposite is happening: Interest in this material, not just among music nerds but anybody drawn to electronic music in general, seems to be almost as high as when it was originally played in clubs like Danceteria. That's partly due to the influence that '80s synth music has had over today's styles: One can trace the path from the this sound directly to techno, house, the kind of dark electronicscoming from labels such as Modern Love and Blakest Ever Black, and just about any genre that featues a drum-machine beat.
But really, this stuff is popular just because it sounds so damn cool, merging electronic grit with a kind of seductive ennui that infused so much art of the era. As album mastermind
Trevor Jackson
—the DJ-producer behind Playgroup and the much-missed Output label—told
TONY
upon the release of the first
Metal Dance
comp, "[These songs] don't sound dated at all to me. I think, in many ways, they're sonically more exciting than a lot of what's going on now." That's borne out by the 27 tracks that Jackson's snagged for
Metal Dance 2,
some of which might be familiar to casual listeners (the double-CD release features songs by Visage and Ministry, for instance), and others known only to obsessed fans. In the latter camp, for instance, there "Das Tier," from the German experimentalist Conrad Schnitzler: The song could almost be culled from a nightmarish puppet show, its blips and bleeps bubbling up through a bare-bones rhythm track and nursery-school melody. Or there's the grinding electronic doom-dub of "Ima Iki-Mashoo" by CHBB, a duo that later morphed into the better-known ‪Liaisons Dangereuses, which, in turn, is represented here by the driving synth-punk of "Etre Assis Ou Danset"—a track with a bleating sax solo straight out of the No Wave playbook.
Another No Wave–influenced cut is "59 to 1" from San Francisco's Tuxedomoon, driven by a simple four-note bassline, deadpan vocals complaining of "59 seconds of everyone of misery" and—yes!—more crazy sax business. There are moments of pure beauty, as well. "Tanki Tanki" (1982), from Lebanon's Rene Bandaly Family, fuses its Middle Eastern vibe with inexorable four-to-the-floor rhythms and syncopated hand claps to transcendent effect; Propaganda's 1985 epic, "(The Echo of) Frozen Faces," morphs from acidic tech-funk to a crystalline synth-pop coda that's pure white-light heaven. It's the kind of blissful sound that will never go out of style, no matter how much time passes and musical tastes change.
Follow Bruce Tantum on Twitter:
@BruceTantum