Zang Tuum Tumb: The Organization of Pop
Trevor Horn's iconic ZTT label celebrates its 30th anniversary with a double-disc retrospective.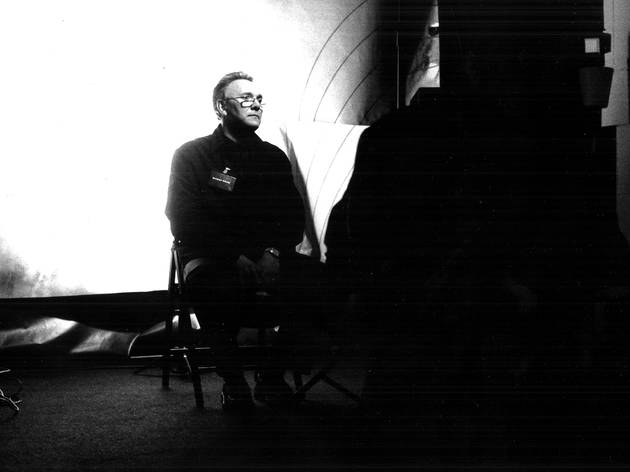 He was hailed by music writer Simon Price as "the man who invented the '80s"—and while whoever invented the Gregorian calendar might have a stronger claim to that title, there's no denying that musical polymath Trevor Horn had a huge influence on the decade's sound. One of his many projects was the Zang Tuum Tumb label (ZTT for short), which, at least in its early days, released the sort of streamlined dance-pop that still casts a shadow today. The imprint just released a 27-track retrospective, Zang Tuum Tumb: The Organization of Pop, and while one could quibble with the song selection—where's the goofy electro pastiche of Art of Noise's "Close (to the Edit)"?—there are plenty of iconic cuts to be heard. Here are a few of our faves.
Art of Noise, "Beat Box" (1983)
In a recent Spin interview, Horn told writer Philip Sherburne that he hired an actual ensemble to record the half-second orchestral stabs punctuating "Beat Box." It was worth it: While it wasn't the first track to show what you could do with a Fairlight synthesizer and a handful of brilliant ideas, it's one of the best—and one of the silliest, too.
Propaganda, "Sorry for Laughing" (Unapologetic 12" mix) (1985)
Horn has stated that Kraftwerk was one of the inspirations for ZTT, so it was only natural that he snatched up this Düsseldorf, Germany synthpop unit for the label. The group is probably best known for "Dr. Mabuse" (also featured on the comp, as well as on the soundtrack of the Brat Pack flick
Some Kind of Wonderful
), but this ten-minute tune, which chugs along via propulsive tom-toms and a wistful melody that could only have come from the '80s, is a mini epic.
808 State, "Pacific" (Justin Strauss 0101 mix) (1990)
With its smoky sax, luscious strings and languid groove—not to mention all those tweet-tweet birdie sounds—the original version of this number from the U.K. rave-era trio 808 State is already pretty damn great. But when NYC hometown hero Strauss toughened up its rhythm section, making its debt to Detroit techno impossible to ignore, it became one of the best club records
ever.
Tom Jones, "If I Only Knew" (Cold Stop Version) (1994)
We'll admit it: Despite this 1994 cut's killer groove and lush filigree—is that a bass sax in there?—we mainly love this one for the kitsch appeal of a panty-grabbing, middle-aged blue-eyed-soul man "rapping" lines like " I travel onward 'cross the border / Looked up a girl that I once knew frozen / I found out that I was chosen / To be the follower of the deity."
Follow Bruce Tantum on Twitter: @BruceTantum