Adam DeVine talks Workaholics, comedic inspirations and his future
The stand-up and Modern Family star hates egg whites and barf, and just might be turning into an adult asshole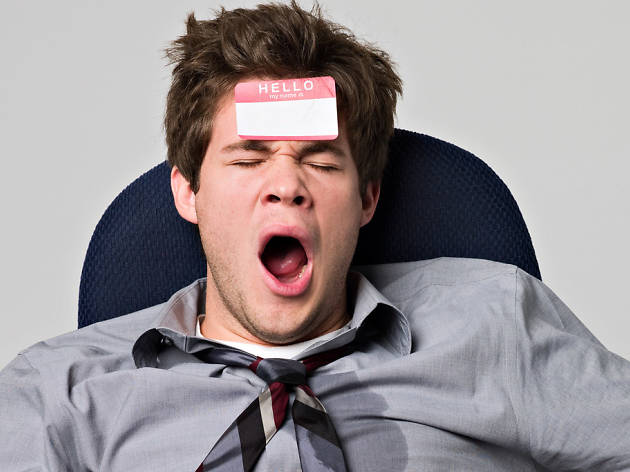 After his sketch trio Mail Order Comedy was discovered online in 2010, Adam DeVine—along with compatriots Anders Holm and Blake Anderson—made the first season of slacker sitcom Workaholics for Comedy Central. Now, as the surprise hit show airs its fifth season, DeVine can brag of three entirely different groups of fans: twentysomethings who love Workaholics and his stand-up showcase Adam DeVine's House Party; adults who recognize him as chatty "manny" Andy on Modern Family; and the tweens who sing songs to Bumper, the character he plays in a cappella comedy Pitch Perfect and its upcoming sequel. He talked with Time Out New York as his team wrapped season five of Workaholics, the night before leaving L.A. for a monthlong stand-up tour this February, where you can catch him at Gramercy Theatre.

What's the best part of being on the road?
The staying-out-late-and-drinking part. Before getting the show, I didn't realize how much hard work it is and how you have to get up early in the morning and how you're going to start worrying about your neck fat and you will eat egg-white omelettes even though they suck. I eat egg-white omelettes now. Who the fuck am I?

But when you do a stand-up tour, all that goes out the window?
I'm going to be a human garbage can for a month and a dump truck by the time I get back.

You've mentioned that comics like Richard Pryor and Chris Rock as your favorites, but are there any comics you feel have influenced your stage persona and delivery?
I wasn't trying to emulate anyone ever, but I always loved Nick Swardson's stage presence. There wasn't any kind of weird barrier between the comic and the audience. He seemed like a guy that was your friend who was just having a conversation with you. He could just as easily hop offstage and get in the crowd and be an audience member. I always want my stand-up to feel like you're just at a cool party and there's just one guy that's just being super funny and the life of the party—not just the loudest guy at the party.

When you've finished this tour, will you record the material?
There will definitely be a point when I put it to bed, because you just get sick of saying the same shit. But I have like six different jobs, and the thought of producing a special right now sound like a real undertaking. I wouldn't want to half-ass it and—no offense for just performing at a theater and saying, "Here's my special," but—I'm a fan of the weirder specials. There's a little more production value and a web of narrative that goes into the stand-up. That's why I like [Comedy Central stand-up showcase Adam DeVine's] House Party, because there is stand-up but there is a weird story that goes along with it. I would want to do something similar to that, but the next year is booked pretty solid for me.

How do you convince fans you're not the perpetually drunk and/or stoned slacker persona of Workaholics?
I'm also an a cappella singer in Pitch Perfect, it doesn't mean I'm a singer. Or am I? [Sings] Please don't stop the music! Please, stop the music, actually. I play an exaggerated version of myself on Workaholics, but the difference is I'm ambitious and not that lazy. I get weirded out when I don't have something to do.

It's ironic that the ironic title Workaholics actually applies to you.
Yeah, if I just had Workaholics and then four months to not do anything, I'm afraid of what I'd get into. It'd be like, "Adam's in rehab. He had a heroin needle in his eyeball! How did he do that?" I've never done heroin, but four months, it's a slippery slope.

There have been a lot of gross-out scenes, especially in season four. Is there one in particular you found hard to do?
We thought it was a great idea to do an episode where we have a Gravitron in our front yard. You forget, to film four minutes of an episode, it takes 12 hours. So we're shooting the Gravitron scenes and we have to spin for 12 hours straight—it was horrible. We didn't feel right for, like, three days afterward. Anders actually puked on camera. He just got real, "I'm gonna puke" and we were all in character, like, "Ha ha, don't puke!" and he just yakked all over. And that was gross, because that was Ders just puking. Poor guy. It was gnarly, just looked like 50 packets of red Kool-Aid. It was like, "What are you eating? You need to change your diet, my man."

The most shocking thing you could do would be to have these characters emotionally mature.
I know, right? That's the most disgusting thing we could do.

So, if you're making this show in five years, will you all still be all standing at a party with red Solo cups in your hands? Or will you start talking about prostates?
We love our show and we want to keep doing it, but we are getting older and will have to deal with that to some degree. Maybe one of us will start to date someone. But I don't think we'll ever go down a road where we have kids or anything like that. Everyone knows guys stuck in a state of arrested development—guys that are too old to be acting this way but they're still acting this way. They are these dudes, and that's where the comedy comes from.

Your presence is big onstage and in Workaholics. Do you have a hard time reining it in for Modern Family?
Not really. Acting is super easy and anyone who tries to tell you that it's hard is bullshitting. They shouldn't give awards for it. The Writers Guild of America and the Directors Guild of America, those should be [given the attention of] the Academy Awards. Showing up, getting your makeup done and then eating craft services, and then, when they finally call you to go on set and act—it's easier than every other profession in the entertainment business.

I read that you, Anders and Blake are developing a movie with Seth Rogen and Evan Goldberg that's a bit like Die Hard. My question, how much can you rip off directly from your campy cop Web series, Crossbows and Mustaches?
I love where your head's at. We love Crossbows and Mustaches. That was the first time we got paid, we all quit our jobs, and we each made $2,000 for the summer. And we were like, Whatever, we actually get to make something. We pulled favors and had our friends work the crew and it was the most fun ever to do. This new movie is definitely a lot more grounded, but we would love to make Crossbows and Mustaches: The Movie.

Lovely, thanks for your time…
Looking forward to reading this. Hopefully there's not a cool asterisk at the end that says, "He's an asshole."

We wouldn't.
No, that'd be funny. Add that at the end.
See the show!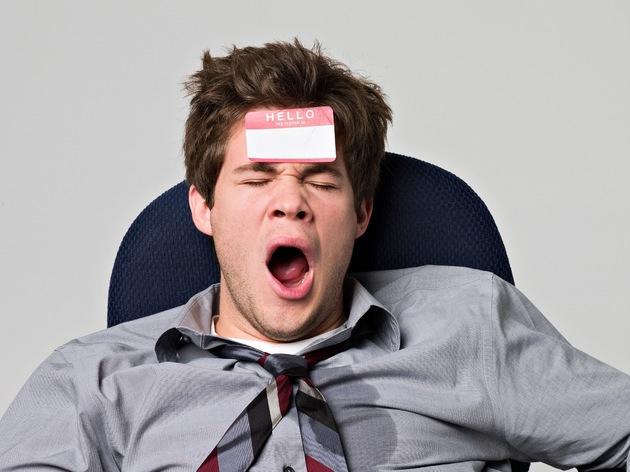 Though DeVine is best known from his Comedy Central shows, Workaholics and Adam DeVine's House Party, he's a force onstage and has miraculously not run out of things to joke about.