Heads up! We're working hard to be accurate – but these are unusual times, so please always check before heading out.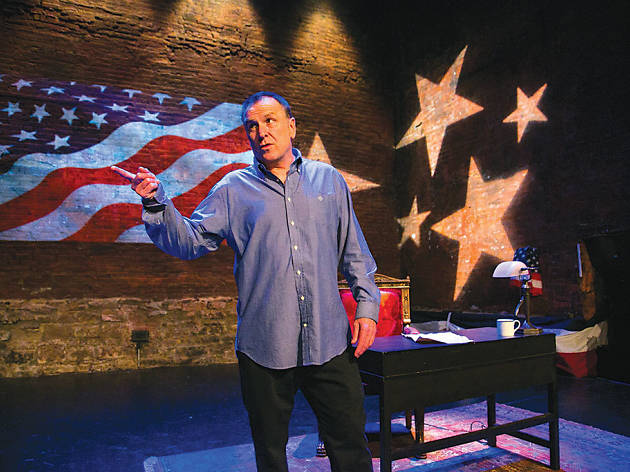 Colin Quinn explains why comedy is the best way to discuss anything
The former Saturday Night Live "Weekend Update" anchor is ready to tackle any tricky topic
In a time when more and more people are getting their news from comics like John Oliver and Jon Stewart than, you know, actual news shows, it seems like comedy really might be the best medium for a (kinda) mature discussion of difficult social issues. Colin Quinn has spent his whole career perfecting the art of making people laugh while making a point, and now he's examining one of the country's biggest problems with his new tome, The Coloring Book: A Comedian Solves Race Relations in America. Here, the star of the excellent Web series Cop Show explains why you can always rely on a comic to nail the issues that are no laughing matter.

"Why is comedy a great way to discuss things, you ask? It's not that humor solves problems, because nothing does. But sometimes, at least, humor will help you recognize the bullshit clouding the issue. Not that there aren't a lot of people who won't laugh at anything that goes against their political narrative, but laughter is somewhat involuntary, so at least there's a chance that people will hear you.

"Music can get away with being preachy, because the crowd worships musicians. With stand-up, though, you have instant correction as nobody looks starry-eyed at comedians—we aren't glamorous, and most of us aren't much to look at. Musicians are ugly too, but they get better looking as they perform. We don't. So the crowd never feels like they owe us laughs, and without the laughter, the whole room feels bad. You feel bad, the crowd feels bad, the staff feels bad. The only people laughing are the other comics, and they're not laughing at you…they're laughing because they know that feeling.

"Bombing is funny too. It's instant humility. That's what most talking heads never have to deal with when they speak and posture and pontificate. They may get attacked, but there's nothing that brings a comedian down to earth like a crowd that was waiting all week to enjoy a show just staring at you with disappointment in their eyes. They bought tickets, dressed up, came out and waited on line to laugh, and now they're not laughing. That's a reality check that not everyone gets to experience. It gives you reality. Like me, for instance. Right now, I know that this piece is boring you.

"That's one of the problems with the world, isn't it? It's repetitive. It's all been said. Even saying it's all been said has been said. But what are you gonna do? You keep saying it, and if nobody listens, you feel fine because nobody listened when some brilliant person said it in ancient Greece. People didn't listen to Aristotle, so why would I think they should listen to me? The only person who listened to Aristotle was Alexander the Great, and look what he did.

"So people interpret messages any way they want, and you have to sit there and take the hit, like Oppenheimer or Einstein. They invented the bomb. They didn't intend to, or so they say. Any psychiatrist would tell you they subconsciously invented it on purpose—there are no accidents. So what I'm saying is that comedy is a great way to talk about serious things, because if it wasn't for me, we wouldn't have just realized that Einstein and Oppenheimer invented the bomb out of latent hostility to the world. So my point probably is that we can't solve any problems, but at least comedians cause less global problems than well-intentioned physicists."
Attend the event!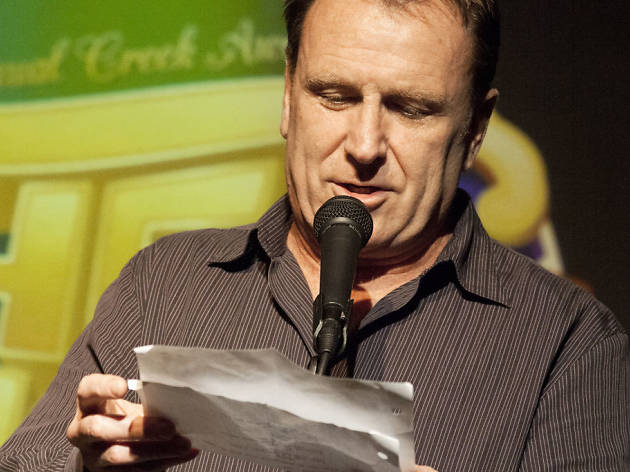 The stand-up comedian and former SNL "Weekend Update" anchor introduces his hilarious new book about race relations in America. Quinn will be signing copies following a live discussion about the book (host to be confirmed)—priority seating comes with book purchase.