Heads up! We're working hard to be accurate – but these are unusual times, so please always check before heading out.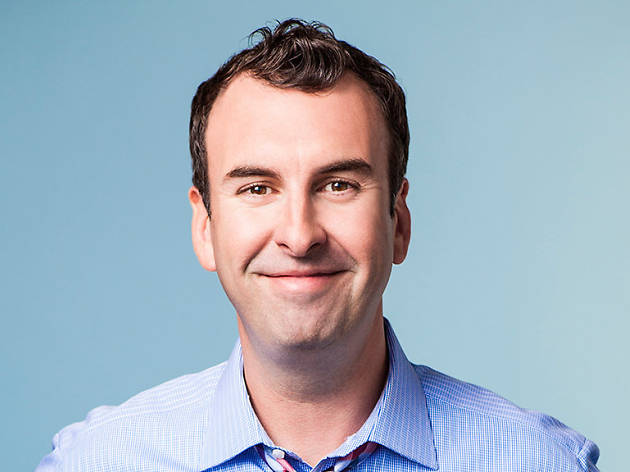 Comedian Matt Braunger talks stand-up, podcasts and staying young
Touring headliner Matt Braunger brings his latest hour of silly, self-deprecating stand-up to Brooklyn
Since his stint as a bit player on MADtv's last season (2008–09), Matt Braunger, 41, has been steadily building a following as a stand-up. Whether he's confessing his need for younger men to think he's cool on his stand-up comedy special, Big Dumb Animal (February 2015), or revealing his latest dumb moment on his weekly podcast, Ding-Donger, Braunger charms with his silly, self-deprecating rants. This Sunday, the touring headliner returns to Gowanus's best comedy club, the Bell House—where he filmed Big Dumb Animal—with brand-new material.

Why did you film your special at the Bell House?
It was kind of chosen for me by the production company, but it was very fortunate. I had done shows there before with the Eugene Mirman festival and on a few occasions with other comics, and it's just such a great room. I always call it "where Dracula got married." It's so gothic and spooky, but it really sustains itself for comedy, which you really can't say for a lot of nontraditional comedic venues.

What are NYC audiences like?
Great. I've never had any bad sets there or people who were out-of-control. I just did a show last night, when I coheadlined with Neil Hamburger in New Orleans, and there was a guy in the front row who was out-of-his-mind blasted to the point where Neil just took one of his drinks and threw it in the guy's face. It was amazing—I could never do that. The guy was tossed out, and even while being tossed, he had this look of a stunned child like, What? Why can't I just yell stuff? I've never seen that at the Bell House, but I'm sure I'm jinxing myself.

Do you ever withhold stories from your podcast to save for your act?
No, no, I've had a lot of bits come out of things I say on the podcast, but they'll be in a better edited form. I always try to take out the exposition. [Stand-up] James Adomian does an impression of me where it's all joke setups. And I was like, I want to kill you, but you're so right. Fuck that. I just want to share everything, but you have to get to the meat.

Your last special was about not being a dumb twentysomething anymore but also not feeling like a real adult. What about this time?
It's kind of an evolution of that. There was a time when I felt genuine shame about being single and stuff, but you know, you can always make your own road. I'm living with my girlfriend, and it's the first time I've done that. I've never lived in a domestic situation, but to be fair to me, I'm only 41. There's so much time. We'll get married at 90, have a kid at 110. Does anyone ever really die?

That's positive thinking.
It's not even optimism; it's kind of like fools rush in where angels fear to tread. It's a stupid, happy positivity, but there's a darkness there, too.
See the show!
This big, goofy stand-up, once a regular on MADtv, has two Comedy Central specials and an album to his name. All are evidence of Braunger's power to get his audiences wrapped up in hopelessly silly bits and broad physicality.