1. He makes inept journalists look like inept journalists.
A recent appearance on MSNBC's Morning Joe took a bad turn—for the hosts, that is—when Brand rightly felt slighted by them; he commandeered the show, interviewing himself and slaying his interlocutors. And this is just one example of his on-air wiliness.
2. His first world tour carries him to a number of interesting places.
Messiah Complex travels not only throughout Europe and the United States, but to Israel and Palestine as well. Everyone should be able to have a laugh at Jesus and Ghandi—except for those in Dubai and Lebanon, where officials could not guarantee his safety.

3. You don't have to imagine him boning Katy Perry anymore.
We weren't the only ones who quickly grew weary of fantastical, whipped-cream lactation.

4. Politeness does not get in the way of his humor.
When he was given a prize at the GQ Men of the Year Awards earlier this month, he reminded the crowd that Hugo Boss once made uniforms for some of Hitler's legions. "The Nazis did have flaws, but, you know, they did look fucking fantastic," he announced. He was later booted from the after-party by a GQ editor.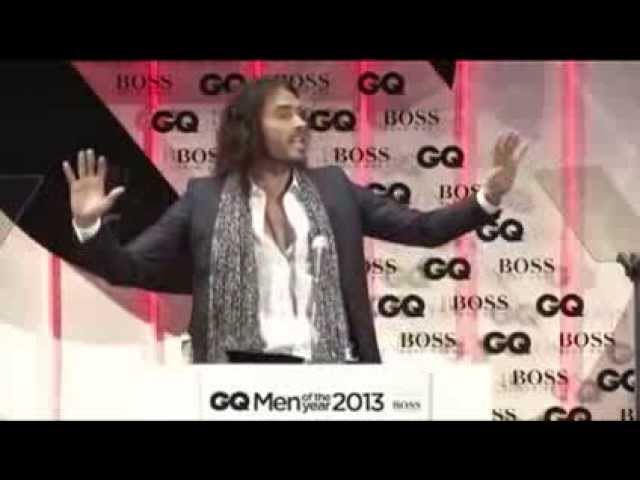 5. Believe it or not, he does listen to people.
When he brought members of the Westboro Baptist Church onto his now-defunct FX show, Brand X, he gave the them time to explain their intentions and their message, tried to puzzle out their meaning for himself, and kept audience and interviewees laughing rather than fist-fighting. It was a better shake than they would have gotten anywhere else.

Russell Brand performs Messiah Complex Thu 19. Tickets are sold out.