Judah Friedlander has nine reasons you have to see his show
The World Champion really wants you to go to World Champion Wednesday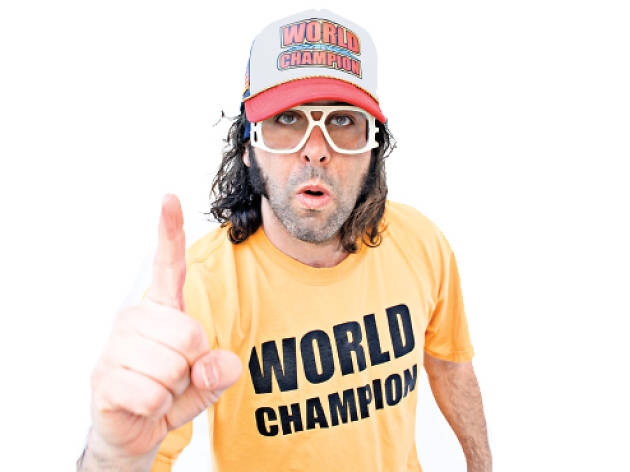 30 Rock
to
Tina Fey
and co., you'll be glad to know that you can catch him delivering 75-minute, uninterrupted comedy sets at
The Stand
most Wednesdays. Called
World Champion Wednesday
, the show…hey, you know what? Why don't we have "World Champion" Judah Friedlander explain it you himself? Here are his nine reasons you have to go see his gig.
1. There is a mandatory sex party after the show.
2. There is no food or drink minimum. If you're thrifty and like to eat your own food before you arrive, that's your right. If you're a nonhuman life form that does not require food or beverage, this is the show for you.
3. The club has only 80 seats, so you'll have a very intimate night experiencing the single most psychologically, environmentally and sexually provocative comedian of this week: Judah Friedlander.
4. At most comedy clubs in NYC, the comics perform 15-minute sets. At this show, the World Champ goes for over 60 minutes. (The Bloomberg and Giuliani administrations banned the World Champ from performing for more than 15 minutes at a time because it was deemed too medically dangerous to audience members. De Blasio hasn't made a decision yet, but the Stand got a waiver from City Hall for the World Champ to do a 75-minute show.)
5. Judah Friedlander is the only comedian to offer laughter insurance to his audience. No audience member has ever needed it.
6. You'll get to ask the greatest martial artist and next President of the United States questions about NYC, America and the world, and he will give you an answer.
7. Professional athletes and bigfoots always get in free.
8. In the U.S., 97 percent of comedy clubs drop the checks on the audience members' tables during the show. Not the Stand: You pay your tab in a civilized way, after the performance. It's uninterrupted comedy.
9. This is your chance to explore the diverse neighborhood of Gramercy, whose residents range from upper-middle-class white millennials to upper-class Caucasian baby boomers.
See the show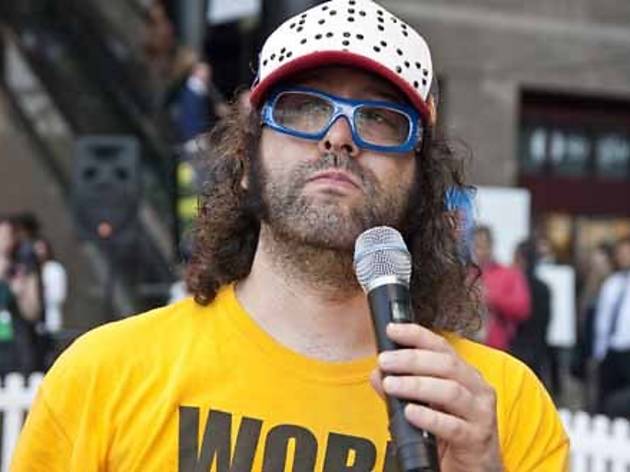 Every Wednesday he's in town, trucker-hat-wearing Judah Friedlander (see story, page TK) performs a stand-up set that, according to him, lives up to his World Champion nickname.