Just for Laughs 2013 wrap-up
Dave Chappelle breaks records, Tig Notaro nudges past tragedy, Andy Kindler takes down Adam Carolla and Montreal does the rest at this year's Just for Laughs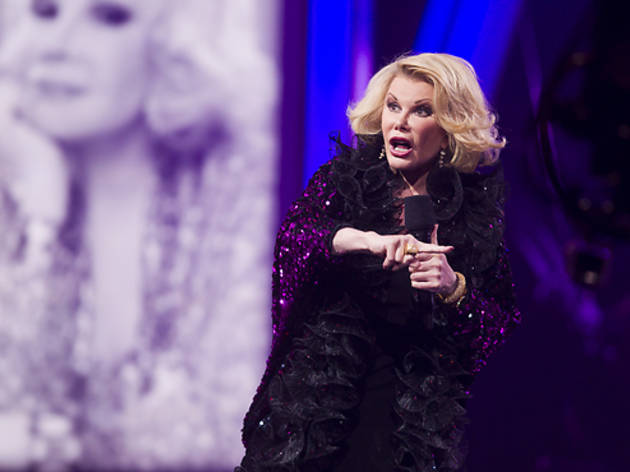 TONY's visit.

Most practical advice
Though Colin Quinn's keynote address was notably less incendiary than previous years' speeches from Patton Oswalt and Marc Maron, it had several great digs and some good, hard-won advice for any stand-up looking to hammer out a living in a tough industry. He advised comics to let go of their "fear of being silenced" and dished out nuggets such as, "If you get more applause breaks than laughs, you're a hack." Cue applause break, followed by laughter.

Most personal take on the news
During Kyle Kinane's outstanding hour, he found some profound and personal ways to interpret everything from splitting a stick of gum to a man who sends back a mimosa at a bar. To prove he wasn't out of touch, though, he got fired up: "You want to talk about current events? Two weeks ago during sex, a woman sighed into my face," he confessed. "That's a current event!"

Best of the New Faces
The rangy, twitchy Rick Glassman burst onstage with an incredibly clever and playful set that snapped the entire audience to attention. Atlanta native Byron Bowers earned points for his assured persona, perspective (on black people in Harry Potter movies, among other things) and theatrical staging. Samantha Martin and John Milhiser killed at the Characters shows. Beyond that, New Yorkers more than held it down: Adam Newman, Aparna Nancherla, Joe Zimmerman and many others had confident sets.

Best showmanship
At her gala, the 80-year-old Joan Rivers cracked jokes, smeared celebrities and proved she still isn't above a little physical humiliation (during a bit in which a stagehand comes out to awkwardly boost her on top of a grand piano). She also didn't mind taking morbid shots at herself: "You're so lucky; I could die at any moment. Do you understand? You would be invited to dinner for the rest of your life. 'You were there?' "

Most vigorous takedown
Though Andy Kindler's State of the Industry speech didn't have the traction of previous years, it manhandled former Man Show host Adam Carolla. After tagging Carolla as a bigot and "a terrible person," Kindler whacked him with this one: "Adam Carolla is like Hitler, if Hitler wasn't funny." As Kindler continued to plow into Carolla, comics Todd Glass and Gary Gulman clapped and howled along, making up with enthusiasm for the rest of the reserved audience.

Best poo-based image
Tig Notaro's Boyish Girl Interrupted touched on the difficult issues she began to address in her already-famous special Live: her double mastectomy and her mother's death. More than this, Notaro's goofiness returned; her poise and improvisations, and a cumulative sequence of shit jokes (one of which carried her through the darkest moments of her recent past), made her a festival highlight. Notaro saw a poolside sign asking those with diarrhea to refrain from getting in the water; she wondered about the person who swam regardless, just doing laps, leaving a careless trail and justifying their actions: "My doctor said I should be swimming more."

Most engaging ambivalence
Dave Chappelle heard a reporter on television mention that the former Comedy Central star was staging a comeback. "I am?" he asked his TV. "I thought I was trying to pay some bills." Chain-smoking through his solid but mercurial set, Chappelle wondered what he was feeling from the audience: "Is this judgment or is this love?… How do we trust one another?" His solution: Take our shirts off and become the world's first topless crowd. Sadly, history was not made that night—though the startlingly ripped Chappelle's run did break a JFL sales record.

Best bar bit
The scene at the Hyatt bar—where all comics and industry members inevitably end up at the end of the night—is nuts, and everyone is constantly scoping the room to see whom they'd rather be talking to. Nick Vatterott lampooned the ritual, scanning nearby faces with urgency and announcing in a stentorian tone, "I'm looking for my father." Then: "Have you seen these eyes in another, older face?"

Best peek behind the curtain
During Marc Maron's hour-long stand-up set, the apparently relaxed comic chatted with amused curiosity rather than aggression—a drastic change from his early days. Success is treating him well, though he swore that it hasn't made him responsible enough to really perfect material: "If I don't prepare and I get away with it, I'm a genius. If I don't pull it off, I'm not prepared." It was endearing to hear the comic use the same line not an hour later, word for word, at another gig.