Heads up! We're working hard to be accurate – but these are unusual times, so please always check before heading out.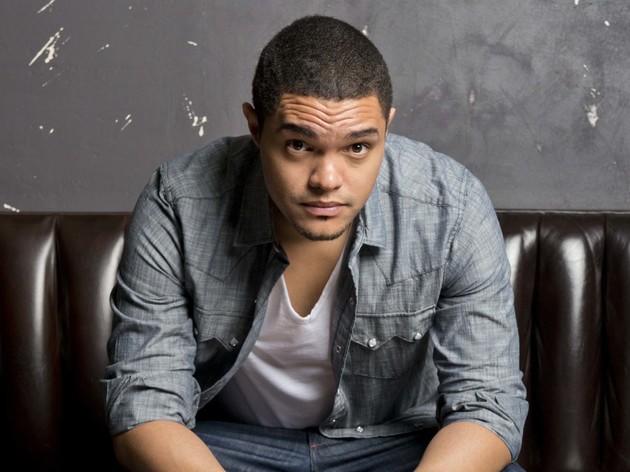 The 10 best comedians of 2015
The stand-ups, improvisers, television stars and sketch performers who killed it on the comedy scene this year
How does one judge the best comedians of any single year? By the ratings/sales of her comedy specials? The quality of the comedy clubs where he headlines? Their involvement behind and infront of the camera on one of the year's best television series? We decided to make our list based on all of these things, but particularly those comics who reached new levels in the past twelve months. Here's the comics who made 2015 their best year yet.

RECOMMENDED: Check out more of NYC's best of 2015
The best comedians of 2015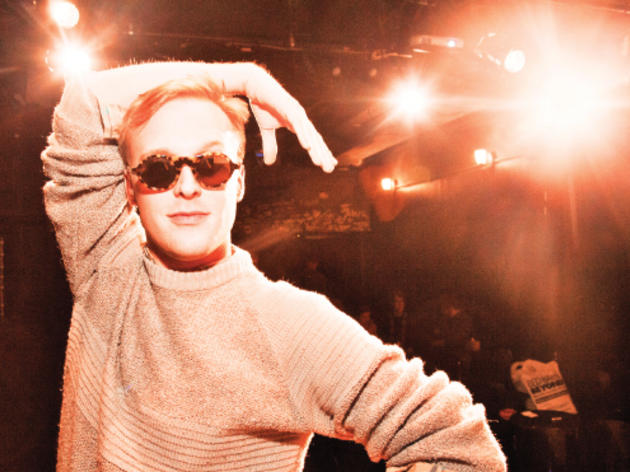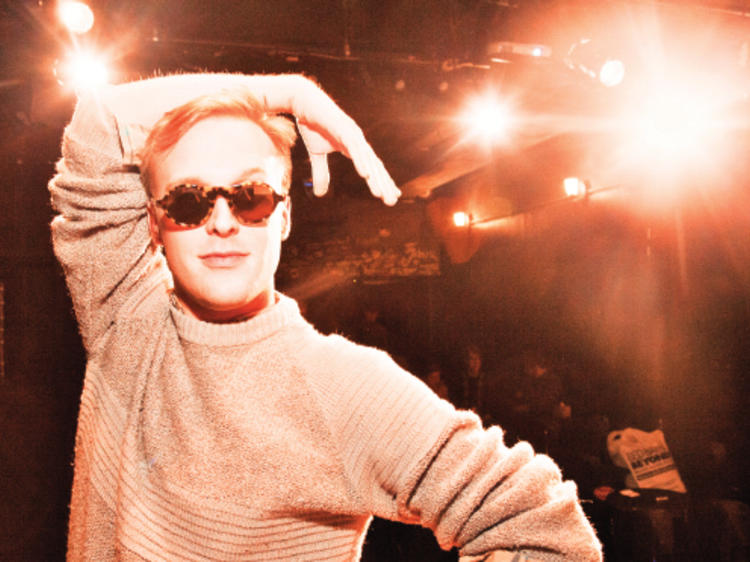 Photograph: Mindy Tucker
A song-and-dance man with an easy smile and the occasional morbid flight of fancy, John Early has been one of the best kept secrets in the New York cabaret and comedy scenes for the past couple of years, most notably with his monthly variety show Showgasm at Ars Nova. But this year, Early started popping up far more frequently onscreen, with small but memorable parts in Netflix's Wet Hot American Summer: First Day of Camp and on Broad City. It's good to see a young, ambitious talent get some recognition (have you seen his Showgirls remake?!), but for selfish New York reasons we hope he doesn't blow up too much this next year—we like paying $10 to see him pop up at a Brooklyn theater.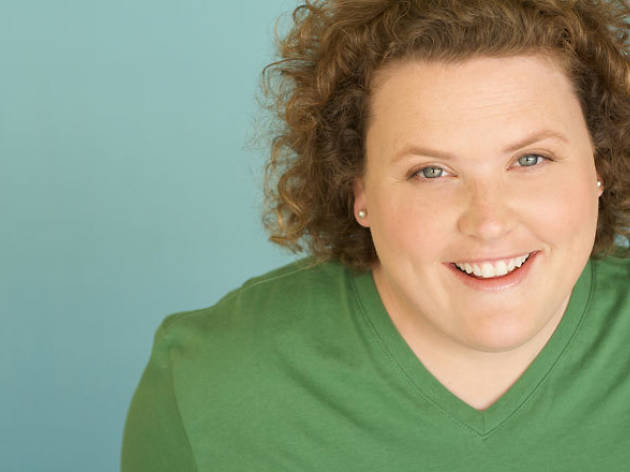 You may not know Fortune Feimster yet, but considering how she's won over the likes of Chelsea Handler, Mindy Kaling and Tina Fey, she's a safe bet for the next big thing. The former Chelsea Lately writer and panelist has been quietly building a following for her enthusiasm and disarming charm during her frequent headlining gigs touring the states. Her television pilot Family Fortune, which she created with Tina Fey, unfortunately was not picked up, but her role on this season of The Mindy Project was a fine consolation prize until her full day in the sun.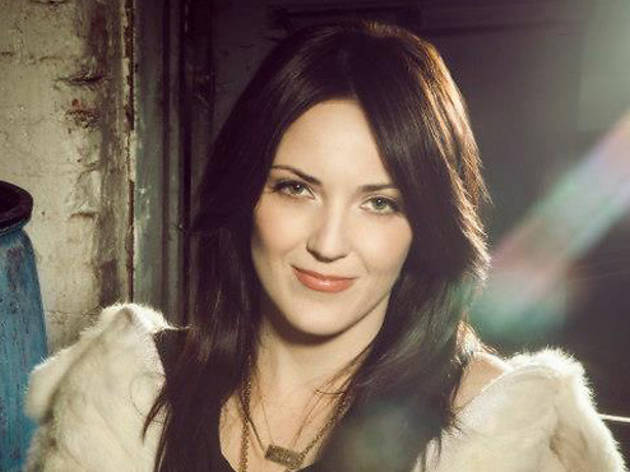 Photograph: Courtesy Jen Kirkman
Kirkman has been working steadily as stand-up for over a decade, but her most recent special I'm Gonna Die Alone (And I Feel Fine), which was released on Netflix last May, felt like the perfect culmination of her prior work. The brilliantly paced hour touches on her family, turning 40 and choosing to be child-free with both a strong conviction and a wry darkness. While Kirkman has no visits to New York currently scheduled, you can get her sardonic jokes in delicious small doses during her frequent recurring guest spots on @Midnight and Drunk History.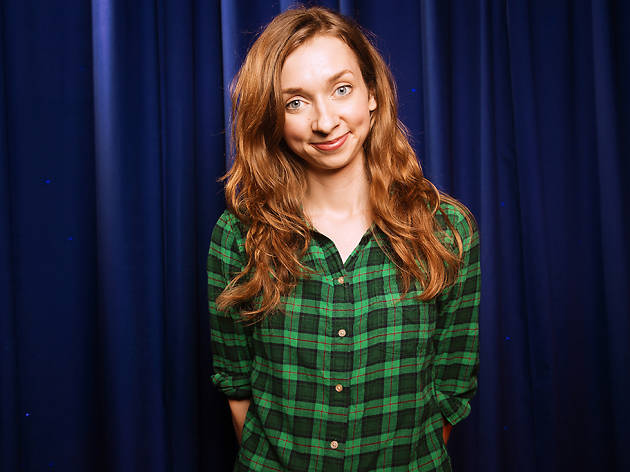 Photograph: Mindy Tucker
Lapkus has long been a favorite among comedy podcast listeners for her amazing range of characters—particularly of the surly and strange teenage variety—on Comedy Bang Bang! and her own show With Special Guest Lauren Lapkus, but 2015 saw the improviser break out from stage and internet stardom with appearances on Comedy Central shows Kroll Show and Another Period, and in the summer mega blockbuster Jurassic World as a control room employee. She had us giggle during her (reportedly) improvised scenes alongside New Girl's Jake Johnson, but we'd still rather see her as part of her legendary all-female improv troupe Wild Horses at UCB in LA, if they should ever care to come to New York (hint, hint).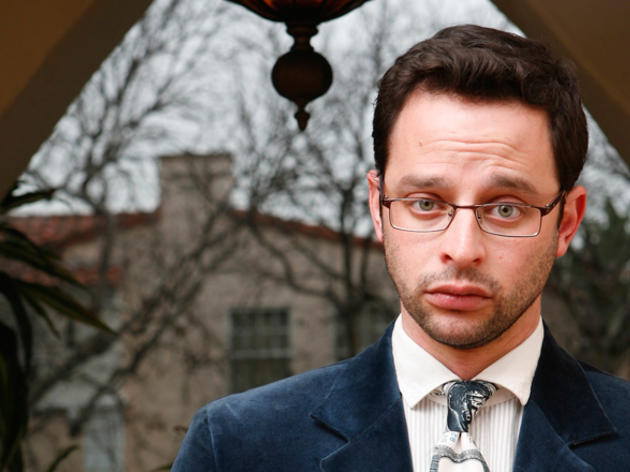 As the star of two shows that both entered their final seasons in 2015, Nick Kroll has upped his zany antics to new levels to ensure it all ends with a bang. For seven seasons his obnoxious, petty character Ruxin perfectly tiptoed the line of funny and annoying on The League, while his sheer range of over-the-top personalities and the originality of each of the storyline's conclusions, on Comedy Central's The Kroll Show was nothing short of impressive. Recently he and John Mulaney brought their elderly characters from their The Kroll Show sketch "Too Much Tuna" to Off Broadway in Oh, Hello. While the show sold out quickly, tickets are still being released occasionally—look out on the show's official twitter feed for tickets.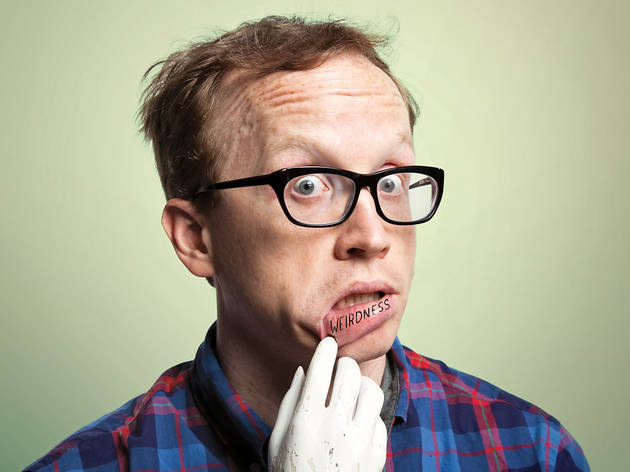 Photograph: Melissa Sinclair
Stand-up comedian and improviser Chris Gethard is unapologetically weird, so much so that he was the author behind Weird New York. The Brooklynite's long-running public access show, The Chris Gethard Show, saw a huge cast of real life New York eccentrics doing whatever they could to push boundaries while staying on the air. It moved to the Fusion network this spring, but maintained plenty of the slapped together let's-throw-shit-at-the-wall-and-see-if-it-sticks quirky charm. We just remain thankful that the confessional comic continues to remain a mainstay of venues like Gotham's Upright Citizen's Brigade Theater as well as Union Hall and the Bell House in Gowanus.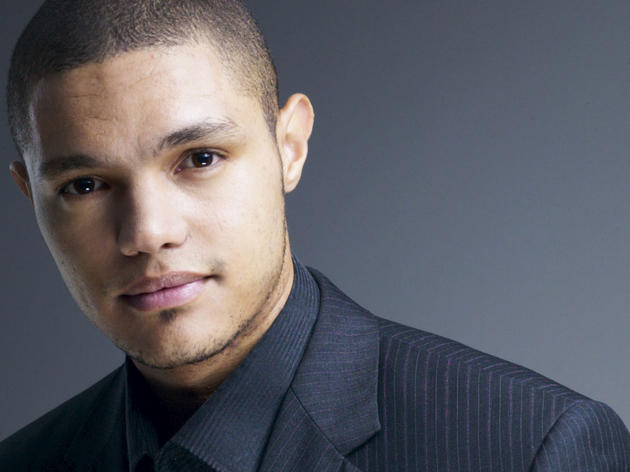 Photograph: Nick Boulton
While the transition as the new host of The Daily Show hasn't always been smooth, Trevor Noah has kept a calm confidence and an affable smile through every stumble in those (admittedly huge) shoes he's been tasked with filling. The South African comic (and Time Out New York cover star) was relatively unknown to Americans back in 2014, but his stand-up special Trevor Noah: Lost in Translation, which debuted on Comedy Central last month, and some exceptional bits about the 2016 presidential candidates during his hosting gig prove that he's one of the funniest men on TV.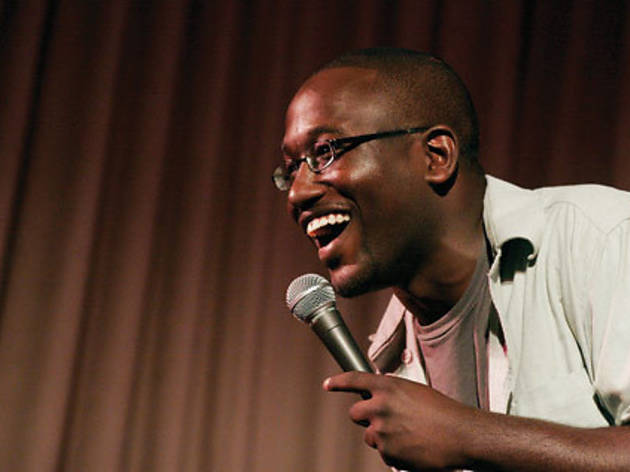 Though he was a writer on both Saturday Night Live and 30 Rock, most people didn't know Buress until he boldly spoke out against Bill Cosby near the end of 2014. He's remained in our thoughts and comedy-loving hearts through both his sweet to a fault goofy stoner-dentist character, Lincoln, on Broad City and his stand-up comedy. This past summer his show Why? With Hannibal Buress premiered on Comedy Central, allowing us to get our weekly fill of his unique comic delivery, which blends a slow speech pattern with meticulously well-worded jokes.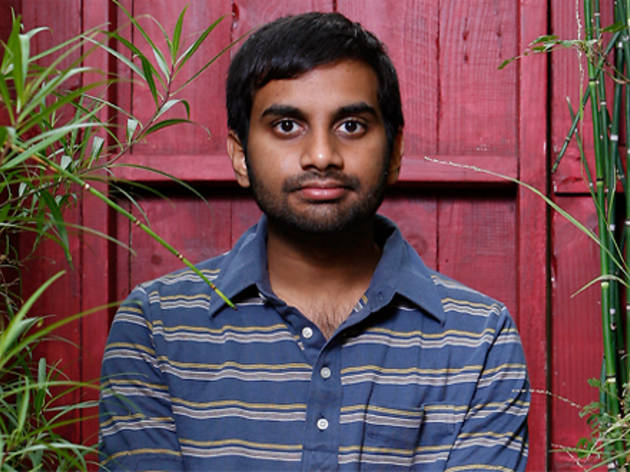 Sure, Aziz was already plenty popular befor this year: he sold out a little theater called Madison Square Garden with his stand-up in 2014 and he delivered many of the most quotable lines for seven seasons on Parks and Recreation as his douchey but lovable character Tom Haverford. But in the past few months the compact comedian has proven himself to have a thoughtfulness and ambition that puts him head and shoulders above other charismatic comic-actor hybrids. Instead of going the usual light-hearted memoir route with his de rigueur book deal, he teamed up with a sociologist for an indepth look at dating in the 21st century with Modern Romance. Then, to further surprise us, he created and starred in one of the most nuanced shows of the season, Master of None, which deftly navigated issues such as race and street harassment with such grace that he was (rightly) compared to Louis CK. All this before his 33rd birthday.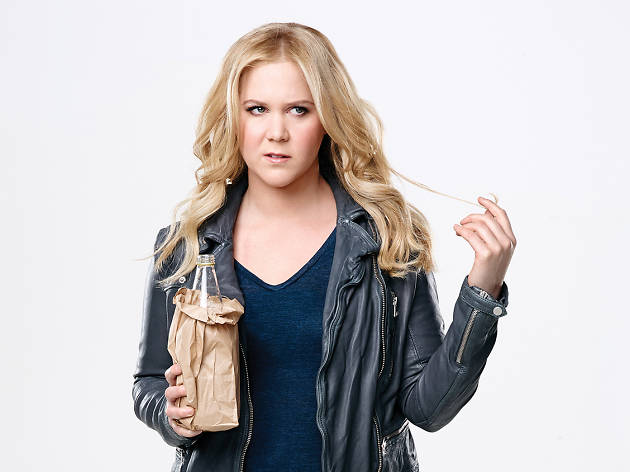 Photograph: Justin Stephens
Inside Amy Schumer
started back in 2013, but it was in 2015 that the New York native's eponymous show took over our collective cultural zeitgeist. Many of the sketches from the stand-up queen's third season, which premiered last spring, became viral sensations, including "Girl You Don't Need Make up," a One Direction music video parody, and savvy, feminist battle cry, "Last Fuckable Day," which included guest appearances from
Tina Fey
, Julia Louis Dreyfus and Patricia Arquette. This fall also saw her first HBO stand-up special
Amy Schumer: Live at the Apollo.
Still, her true tour de force was the critically acclaimed rom-com she both wrote and starred in,
Trainwreck
. She's one of Barbara Walter's most fascinating people, but she's our funniest.