Heads up! We're working hard to be accurate – but these are unusual times, so please always check before heading out.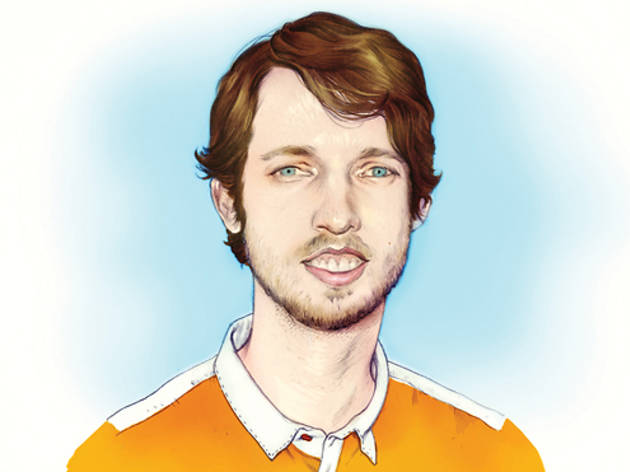 The Hot Seat: Jon Heder
The Napoleon Dynamite star brings his nerdtastic character to TV.
RECOMMENDED: Full list of Hot Seat interviews

Napoleon Dynamite hit theaters nearly eight years ago. Was everyone on board with the upcoming animated series?
We all saw [Napoleon Dynamite] as a one-time-only movie. You know, it wasn't made with brilliant business minds or people who thought, Okay, so with this franchise, we can do this. But everybody got so excited [by the prospect of the show] because we thought, These characters are so vivid and fleshed out that it's easy to see them in so many different situations. And this small place in Idaho, that universe of the film, really does feel like it's a mini Springfield.
Like the movie, the show is packed with memorable one-liners. Are you ever annoyed when people just stop you and spout one off?
I think it's awesome that all the lines have kind of worked their way into the pop-culture lexicon. I mean, yeah, sometimes when I'm in a public place and rushing to go to the bathroom, and they yell out, "Hey Napoleon!"—that can be a little awkward. Like, Uh, do you want me to respond? But I still think it's funny [to hear] the line that's most quoted: "Tina, you fat lard, come get some dinner." It's not "gosh," it's not "lucky," it's not "sweet," it's just this really random line in the movie.
I read that you're really into '70s music and fashion.
Yeah, yeah. [Laughs] I'm not a fashion guy per se, but I've always considered myself a '70s soul, being born in the '70s and liking the clothes and the hair. When I was in high school and college, I hated modern music. I was like, You guys are hacks! I just loved Led Zeppelin, my favorite band of all time. I look at '90s bands differently now. I may not be a fan of them, but I don't look at them with such disdain. Although I still don't listen to Counting Crows.
Do you think Led Zeppelin will reunite?
Well, they did [once in 2007], but I mean with John Bonham dead it's not the same, you know? That band was each member. If they did a reunion, sure, that'd be cool. But I am perfectly happy with their recordings. But if they were writing more music, I'd be very interested.
You're a practicing Mormon, correct?
Yeah.
Have you seen The Book of Mormon?
I haven't. When it comes to L.A. [next fall] I'd like to see it. I worked with Josh Gad—he plays one of the main characters [in the musical]—and at the time, he was telling me, "Oh, Trey Parker and Matt Stone want to make this musical, and they don't know if it's gonna happen." It's cool to think how it's come full circle now.
So you're not offended by the play's subject matter?
Well, I keep hearing that it's not anti-Mormon or any of that. These guys are just telling a story and it comes out quite positive. I mean, they have a lot of questionable material in it, but it's not Mormon-bashing. So yeah, I'd definitely be up for seeing it.
Does your identical twin ever get mistaken for you?
Yeah, he does. A lot of times, when we're together, people will come up to him first. No joke. I'm like, Really? Huh? And he's heavier than me, so I get a little offended.
Napoleon Dynamite premieres Sun 15 on Fox.
You might also like
See more Hot Seat
See more in Comedy