The world according to Eddie Izzard
As the comedian embarks on a massive stand-up tour, he offers ten pieces of wisdom on Python, politics and more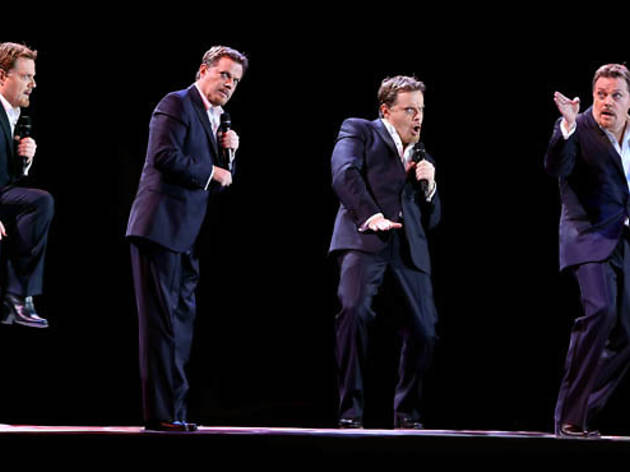 Eddie Izzard may just be the world's most ambitious man. Take a look at the evidence: He's steadily climbed his way from obscurity to become an internationally renowned stand-up, known for his brainy, surreal brand of comedy; fostered a healthy acting career on TV, film and stage; and in 2009, ran 43 marathons in 52 days for charity—with no prior long-distance-running experience. The 52-year-old is now on what may be the most expansive comedy tour of all time with the aptly named Force Majeure, in which he'll visit 25 countries and perform his act in six different languages. And in six years, he plans to run for mayor of London. Phew! Before he does that, we got the fast-talking, globally minded comic to explain a few things.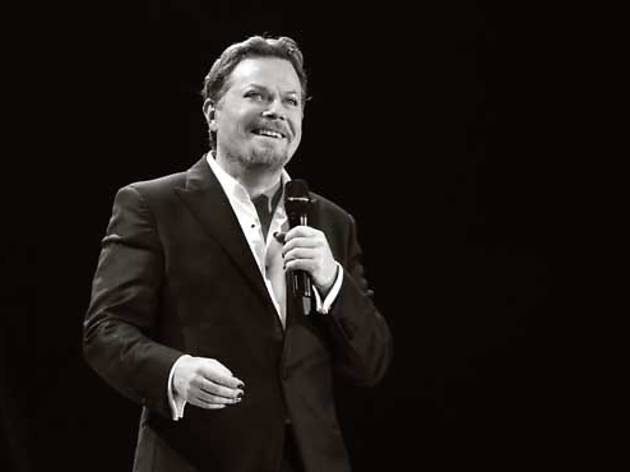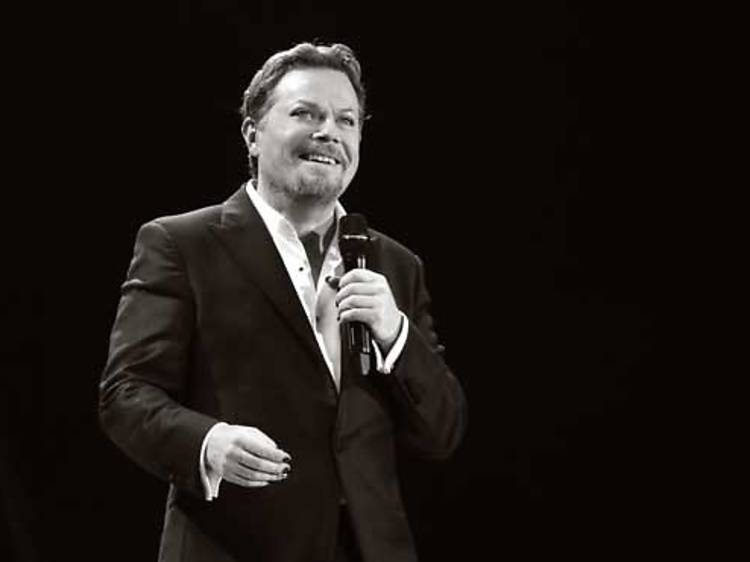 Photograph: Andy Hollingworth
There's more than one way to get attention for your work.
"If you're trying to get a bit of noise about what you're doing—if you're a huge star, that's fine, if you look a certain way, that's fine. Or there's that old rock & roll thing—smash up the hotel room, that's another way of doing it. [Laughs] Or, you can try and knock things out of the park by doing gigs in German, French, Russian, Arabic and Spanish, which is my plan."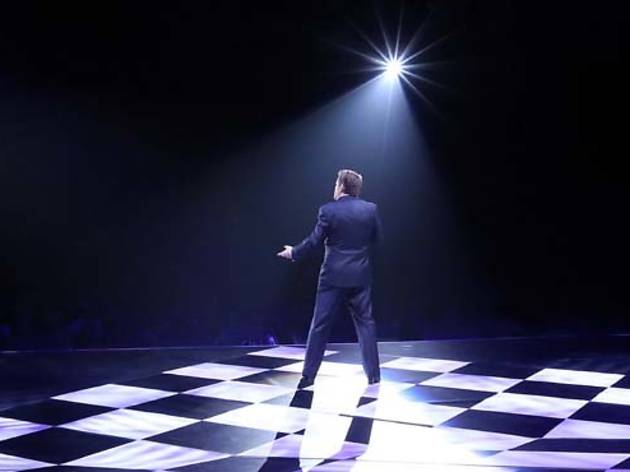 Photograph: Andy Hollingworth
"It isn't difficult for the humor to translate. I have a theory that all humor is human, and not national. It's the references that are national. This can be proved by everything from The Simpsons to Monty Python. Some references [foreign audiences] don't get, but you just leave those and move onto the next."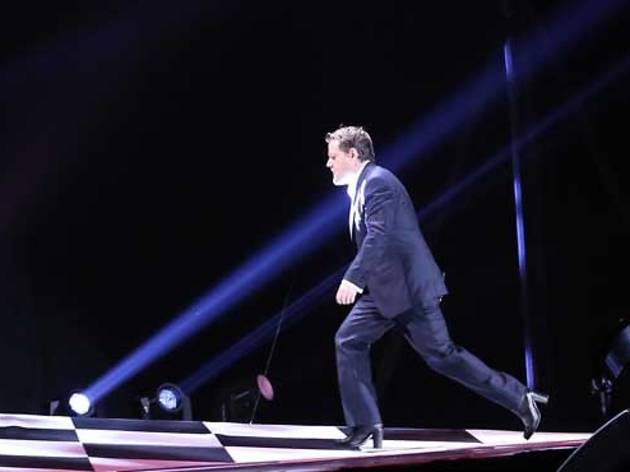 Photograph: Andy Hollingworth
Stand-up should be fast and flexible.
"I know the journey that I'm going on, but I try and keep it as loose as possible. When you come up with a new piece of material on the circuit, if you had a lot of energy, the public would really react to it. New stuff could happen at any second. It was so molten and so volcanic. Even after doing it for five weeks, you could go off on another tangent and get a whole new strand."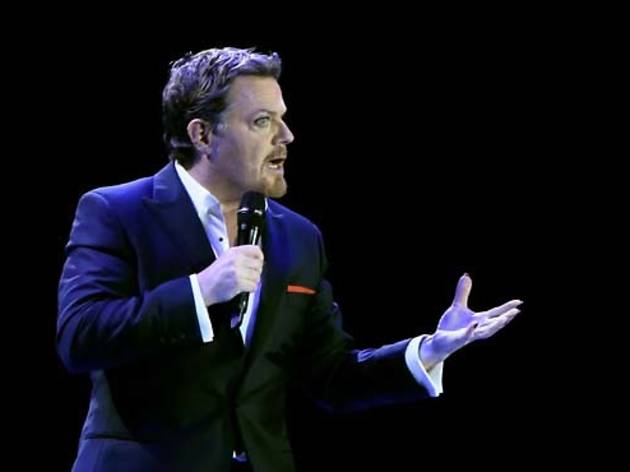 Photograph: Andy Hollingworth
People are smarter than most comedians give them credit for.
"As long as you start saying something funny about whatever point [you're making], it's fine. You could say anything. You could talk about—I don't know—an administrative practice in Poughkeepsie or in Croydon or wherever, and then you can go into [the joke]. I remember Lorne Michaels saying in an interview that Python assumes the intelligence of the audience, and that's what I try to do."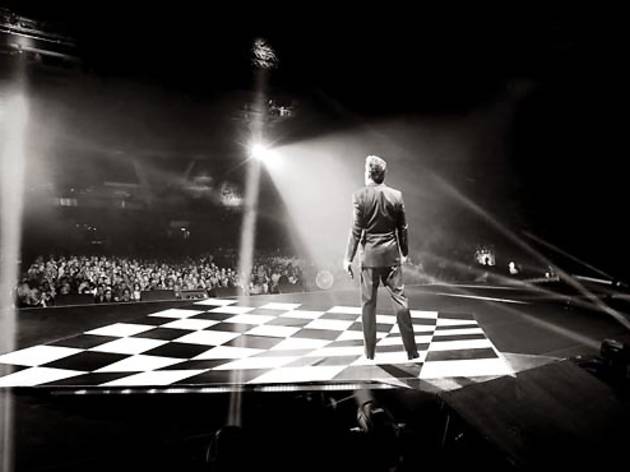 Photograph: Andy Hollingworth
Comedians make great politicians.
"I'm going into politics in six years; I'm pulling an Al Franken. Comedy is actually quite a good place to come from, because politics can be very dry. And there are intelligent people in comedy. I don't know what my policies will be at the moment. I just wanted to tell everyone [that I was running for mayor] early to see what the reaction was, to test whether people considered it was a crazy idea. And they've been very positive."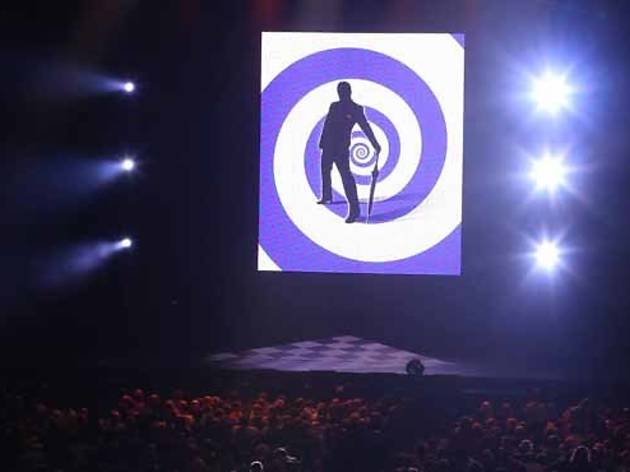 Photograph: Andy Hollingworth
The world needs more moderates.
"I don't like extremists. I think 80, 90 percent of the world is center-right or center-left. But it's extremists who make a lot of noise. Their stuff is so twisted and beguiling, because of the simplicity of it. 'Oh, we'll just do that! We'll just do this one thing and everything will be fine!' I think a lot of people don't get involved in the center, because we're about live and let live. So I feel more of us in the center have to get in there and say our piece."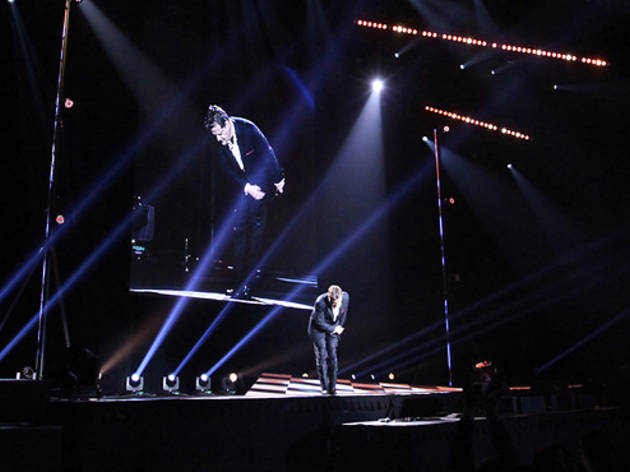 Photograph: Andy Hollingworth
…And for Europe to learn to get along.
"Europe is always demonized by the right-wing press in the United Kingdom. It's a bit like what you have with states' rights and, 'Oh, Washington! What's Washington doing?' We have the same thing in Europe with, 'Oh, Brussels! Brussels is telling us to do these things!' It's almost a mirror image of what's been going on in your country for 200 years, all the way back to your civil war. We've done all our wars, so hopefully ours is just gonna be arguing and arguing and arguing. But Europe is fascinating—it's a big adventure."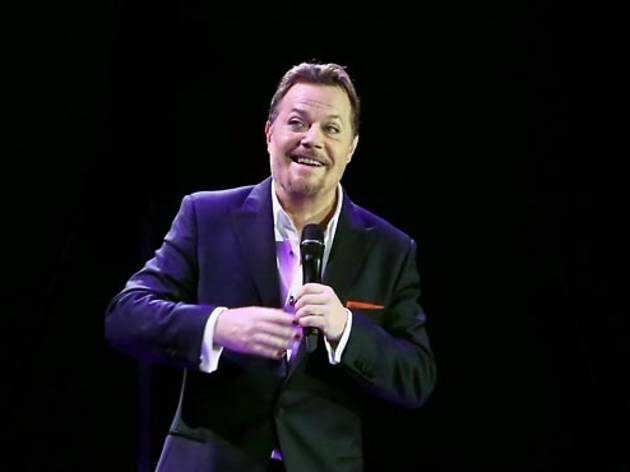 Photograph: Andy Hollingworth
You can do it all—if you put in the work.
"I've tried to push my things wider, to attack on a broader front. Drama's what I wanted to do in the first place, and now I'm actually doing decent work. And my stand-up is in an interesting place, and the politics I'm trying to bring up, as well. You can't go to the top of one pyramid and just jump across. You actually have to bring them up at the same time. It's a bit odd—people never know quite why I should want to do all this. It seems to be built into me. I remember, as a kid, never being satisfied."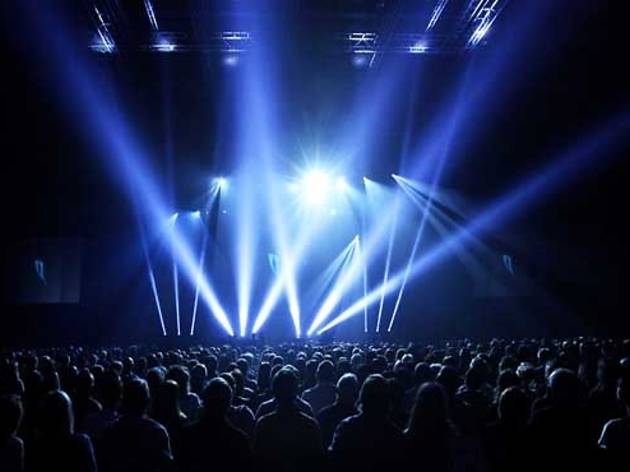 Photograph: Andy Hollingworth
If your stand-up tour seems like the biggest ever, it probably is. Probably.
"Well, this is what I'm claiming. I claim things and then see if they check out. [Laughs] The world is so complicated, who's done what, so you just claim it and say, 'Tell me if I'm wrong, but I think this is it, guys.' "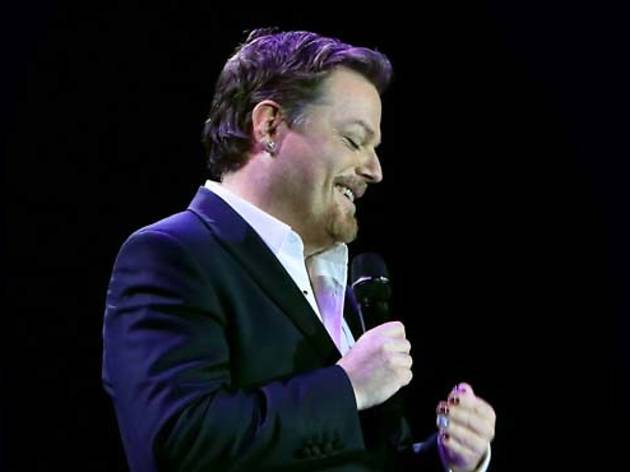 Photograph: Andy Hollingworth
The secret of comedy is pretty easy to crack.
"I'm just constantly trying to entertain myself, you see. I try to make myself laugh, and then if I'm laughing, [the audience] hopefully should be laughing as well. We've all agreed that I'm gonna do surreal humor, and if anyone hates surreal humor, then they can just leave the building."