Heads up! We're working hard to be accurate – but these are unusual times, so please always check before heading out.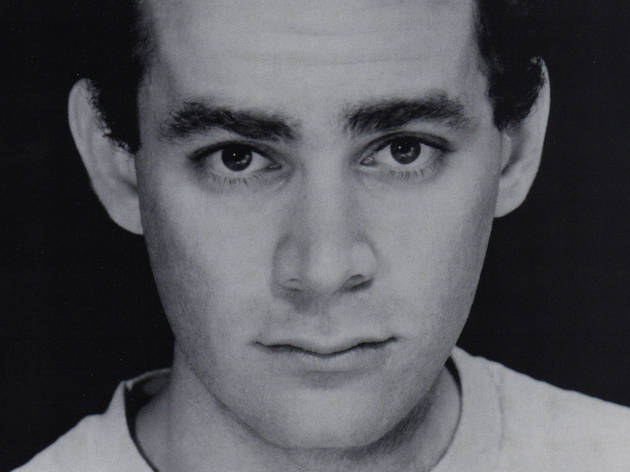 Todd Barry looks back on 25 years in the world of stand-up comedy
This dry-witted New York comic remembers his first open mike, performing in Eating It at the Luna Lounge and being called "icky"
1987: Performs first stand-up gig in North Miami, Florida.
"I went to an open mike and just got this urge, this little internal poke that said try it. I had finished college at the University of Florida and then I did substitute teaching for a long time. It was pretty easy to get on [stage] then. You could just call up and they'd give you a slot. [My first set] was, I think, about five minutes. McDonald's and circumcision material. Classic stuff."
1995: Is a regular at Luna Lounge's famed Monday-night comedy show, Eating It.
"Eating It was actually at [two places] before it moved to Luna Lounge, I think. I don't know if I was on the very, very, very first show. I may have been. It was a really fun crowd. You could experiment. I did this one bit where I blew up my American Express bill at Kinko's, just went over some of the charges. I think after that Discover Card sort of did a commercial [that was] similar. I'm not saying they stole it, but in case anyone is reading this and think they stole that, they did."
1999: Performs his solo show, Icky.
"This is pre-blogs; there were these online message-board communities. People would write about various topics—cooking, painting—and there was one about Late Night with Conan O'Brien. This regular poster [called me] worst guest of the week. She said I had no charm, no wit, no humor and a personality that could only be described as icky. I got a chance to do Conan three months later and read the posting that she wrote. So she's sitting there watching Conan every single night, and all of the sudden there's a dude talking about her. People lost their minds in that community. At some point I wanted to do a one-person show, and I booked UCB Theatre without really having an idea. And then I go, Why don't I make the whole show about this? The woman who insulted me actually came to the show."
2008: Acts in The Wrestler.
"I knew Darren Aronofsky a little bit. I went to this restaurant and was eating alone, and he was there, I think, having a meeting about The Wrestler. He walked by me and was just like, 'I might have something for you.' My stupid reaction was, 'What, a part?' And then he made a gesture of sweeping up. I waited a few weeks, e-mailed, and then he sent me the script and was like, 'Do you want to do the part of Wayne in this?' [The film] got into all these festivals and I wrote to them, like, 'Can I go to these?' They said, 'Yeah, if you get yourself here you can hang with us.' I was like, Shit, I'll just cash in some miles, go to Italy and Toronto. It was insane."
2010: Plays himself in Louie.
"One [scene] that resonated with a lot of people is where I talk about putting his mother in a vat of diarrhea. That is something—maybe I should say this—that I really used to say to him. Which maybe makes him look better, that he didn't write that. Louis will act on impulses. I came to shoot that scene and he was like, 'What was that thing you used to say to me? The mother and diarrhea thing?' So we brought that back."
2012: Exceeds 187,000 Twitter followers.
"My first tweet was, like, in the third person, promoting a show or something. Then I was at a party with John Hodgman. And I go, 'Yeah, I don't get it. I don't know what to do with it.' And he's like, 'Hold on a second.' And he tweeted, 'Todd Barry's on Twitter,' and then my phone just started vibrating like crazy; I thought there was something wrong with it. So I got a good surge of followers. And then I got into a groove. You have a stray thought and post it and it goes up immediately. The part of me that needs attention…can get it."