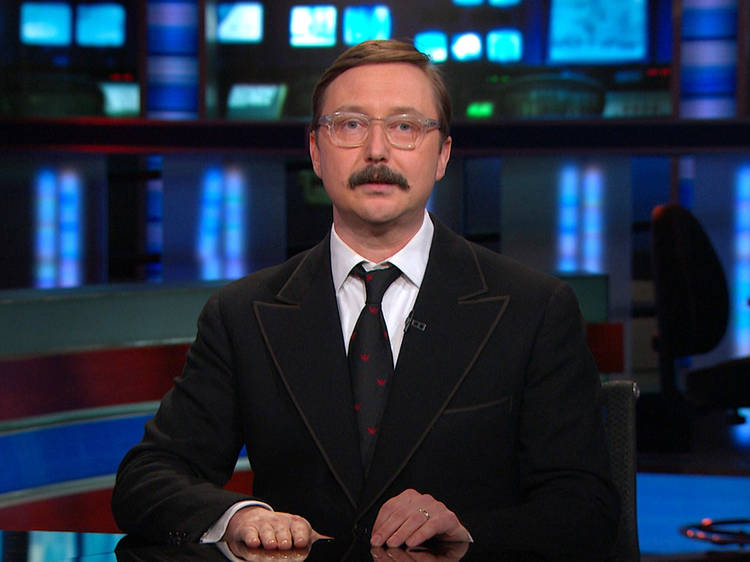 Photograph: Courtesy Comedy Central
Known for on The Daily Show:
The "deranged billionaire" known as John Hodgman produced snidely judgmental segments about, gated Mars colonies and immigrants bringing disease into the U.S. among other things, and always kept Stewart giggling while lending a mock stentorian tenor to the proceedings.
What he's doing now: Hodgman pops up on shows from Bored to Death to Mozart in the Jungle, but he's also been developing as a stand-up (and preparing fans for the apocalypse) in his Netflix special Ragnarok. He will continue to contribute to The Daily Show with Trevor Noah.