Heads up! We're working hard to be accurate – but these are unusual times, so please always check before heading out.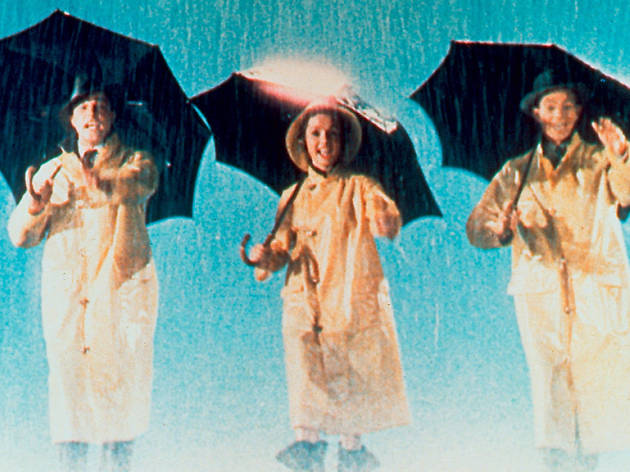 The 15 best dance movies of all time
You don't need to leave your couch to kick up your heels—check out our list of the best dance movies
New York is in the middle of a particularly rich renaissance for dance (see for yourself with our best dance shows this month), and you cannot swing a toe shoe in this town without hitting something unmissable. But the weather can't hold out forever, and there will be a blustery day in your future when you'd like to enjoy some of the best movies of all time while staying at home in your pajamas. Happily the best dance movies abound, and we've assembled a list of the genre's absolute greatest. Frustrated your favorite isn't here? Convinced Black Swan actually holds the key to how dancers prepare for a role? Comment below, and make your best argument for what should be on the list.
The best dance movies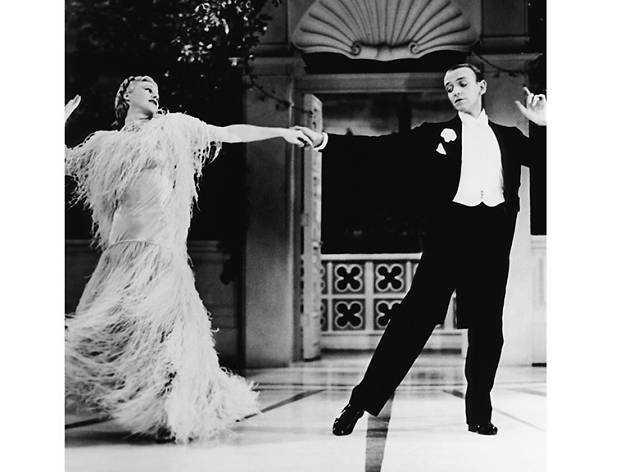 The songs are by Irving Berlin, the dancing by Fred Astaire and Ginger Rogers—so yes, we're in heaven. Of the many Astaire pictures to choose from, 1935's Top Hat is the absolute dreamiest and swooniest. You almost feel you are there, dancing cheek-to-cheek, basking in that Golden Hollywood perfection, held in the arms of a dancing partner always ready to whisk you into a waltz.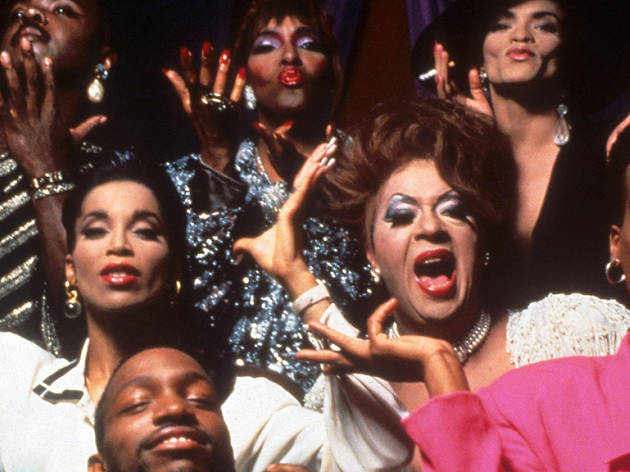 Jennie Livingston's 1990 documentary about voguing and the drag balls of '80s New York is an archival document, influential flashpoint and valuable witness to a diverse scene that was far undervalued by the mainstream. Oh, how far we've come: Today, FKA Twigs invites voguing stars onstage to be honored as her teachers, but for much of the last two decades, the trans and gay youth moving dance toward a new, fiercer mode were rendered invisible. Paris is Burning has faced accusations of taking an "anthropological" approach, but watch it and you'll see an unabashed love of the film's subjects and their dancing, art that's still astonishing 25 years later.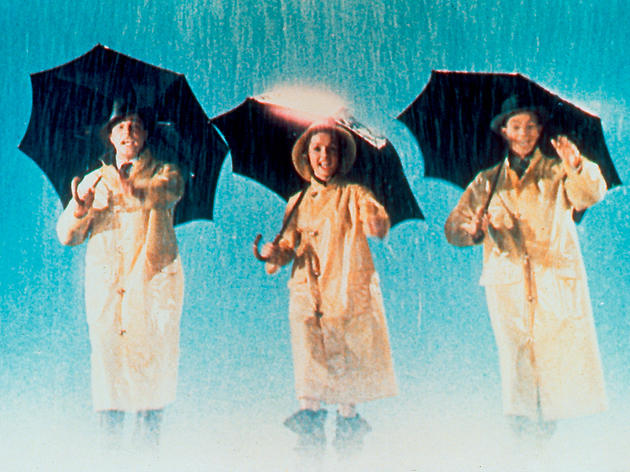 No list of dance films could be complete without the jump-in-a-puddle exuberance of Gene Kelly's 1952 Singin' in the Rain. Kelly was a dance proselytizer; he wanted to convince the country that dancing is masculine, athletic, American and cool. As a piece of propaganda, then, this film is a masterwork; as a machine for generating happiness, it's still as well-oiled as it was a half-century ago.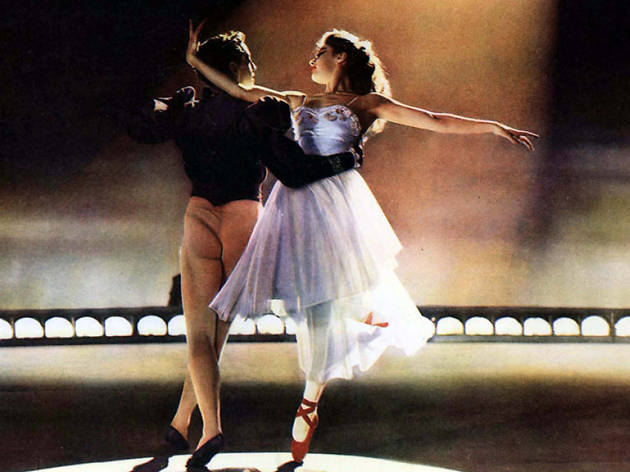 There may be no film more hectically romantic about the price dance exacts from its dancers. It isn't enough to tell us pointe shoes are painful, in the grim Hans Christian Andersen tale, a girl dances herself to death. Yet Powell and Pressburger's 1948 film is still converting children into ballerinas every time it's shown—the lush Technicolor, those shiny red shoes and Moira Shearer's still-effervescent movement can persuade any of us into foolhardy sacrifice.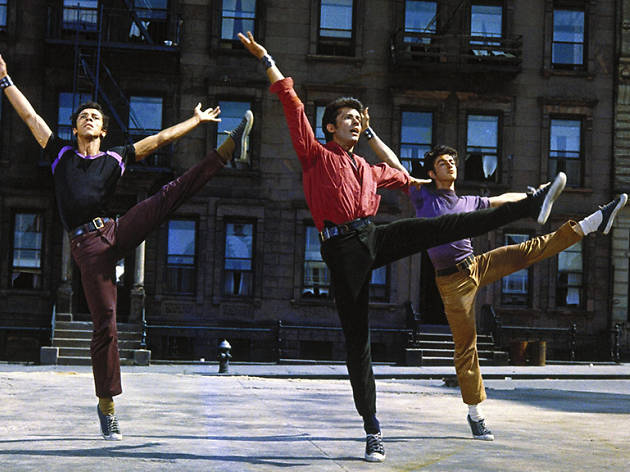 If you have not dance-walked down the middle of a New York street with your knees out and your fingers a'snappin', you have not—I'm guessing—seen West Side Story. In 1957, the Broadway show's conceiver and choreographer Jerome Robbins was at the top of his already-legendary game; when the 1961 film's director Ray Wise had Robbins helm the dancing and musical scenes, the result was eerily ageless. Just watch the opening sequence to see a matchless fusion of shot, movement, architecture and, of course, Leonard Bernstein's irresistible music. This is one to love with your whole heart— when you're a Jet, you're a Jet all the way.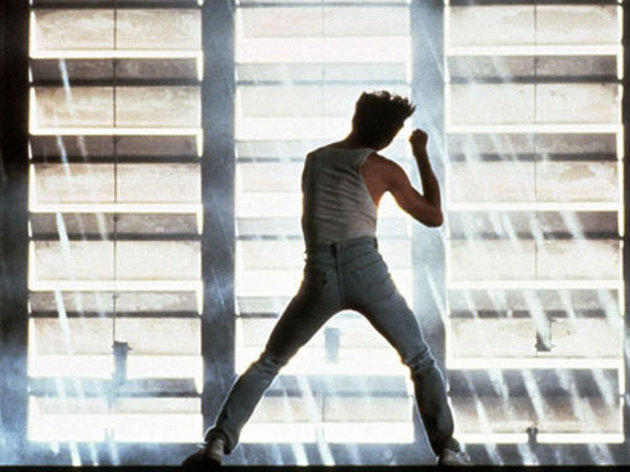 If we learned one thing in the '80s, it's that you do not tell Kevin Bacon he can't dance. If you do, all his adolescent angst might explode into a dance of such fervor and gymnastic abandon, that it would test the limits of what painted-on jeans can allow. Despite Footloose's pop-pleasures, Bacon's rebel Ren really spoke to disaffected teens; Herbert Ross's teen classic perfectly captured the way dance is simultaneously lonely and social, virtuosic and made for the masses. Thus the barbaric yawp for the popped-collar age: Everybody cut footloose!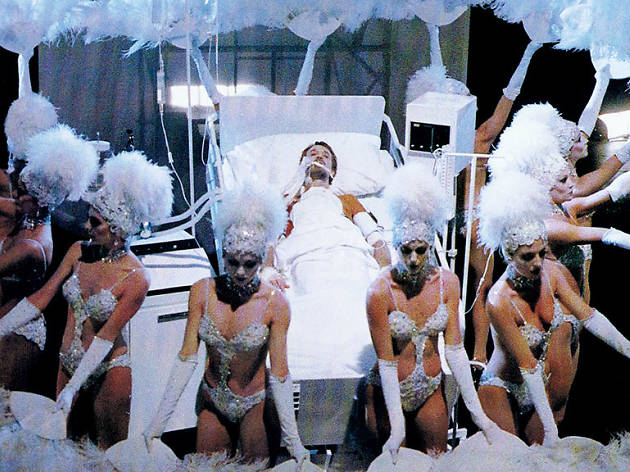 The great choreographer Bob Fosse felt himself stretched to the breaking point when he was making Chicago, but at least that pain gave us 1979's All That Jazz, his self-lacerating account of being a self-destructive bastard with a gift for movement. Roy Scheider plays Joe Gideon, a director on a collision course with a heart attack; Ann Reinking plays the girlfriend, who seems designed to perform Fosse's funky, reinvented vaudeville style. Though the movie builds to glitzy production numbers as death approaches, the movie's most beautiful scene is a simple dance that Joe's daughter and girlfriend perform in his living room. Most of the film is everything Joe can imagine; this is what he'll be giving up.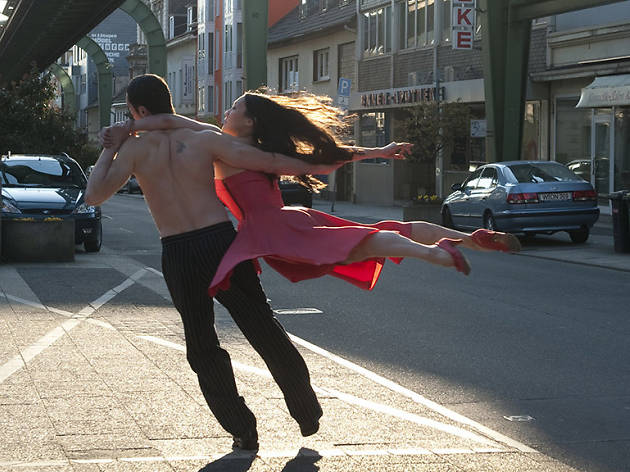 The great dance-theater genius Pina Bausch died in 2009, leaving a terrible gap in the dance world. Continuing a project he began when she was alive, Wim Wenders made this 3-D documentary, which extends its artistic grasp past the merely archival and into art-making itself. A desperately poignant film, it interweaves testimonials from Bausch's dancers, some of whom had been with Tanztheater Wuppertal for decades, footage from major pieces (notably Café Müller and Kontakthof) and strange elegiac sequences that place the dancers into natural and man-made landscapes, all of which seem to bid their own kind of farewell.
If you haven't seen White Nights in awhile, you might not remember that it's a bewildering constellation of artists: ballet superstar Mikhail Baryshnikov, tap titan Gregory Hines, modern dance choreographer Twyla Tharp and a few other folks—like Isabella Rossellini and Helen Mirren. Some of its continuing joys do come from the exquisite cheese on that 1985 soundtrack—Lionel Richie's "Say You, Say Me" features prominently—but there are wonderful performances to marvel at as well: Any time you get talent like this together, there's inevitable heat and light. You haven't really lived until you've seen the Baryshnikov-Hines ballet-tap duet (please note the use of the slow-mo karate kick), but you may find yourself watching the whole thing with that same level of delight. How did dance defeat the Cold War? Watch and learn.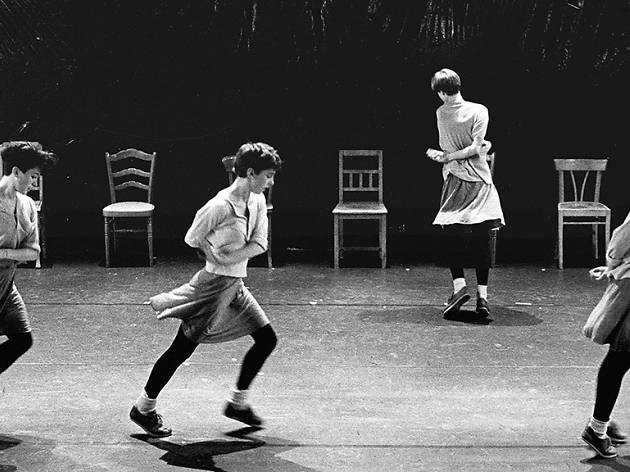 Photograph: Jean-Luc Tanghe
You know you're good when Beyoncé borrows liberally from you, right? Anne Teresa De Keersmaeker is the ne plus ultra when it comes to contemporary dance; Thierry De Mey's 1997 film of her 1983 work Rosas danst Rosas demonstrated her mysterious, rhythmic, minimalist work could succeed on almost any platform. Even 30 years after its inception, it looks cooler than cool, which may have been why it became an "inspiration" for the Queen Bee's video "Countdown" in 2011.
Channing Tatum is one of the biggest stars in the world; Channing Tatum got his start in Step Up. Somehow, we find a great, almost cosmic, reassurance in that, not least because Tatum really can dance. In Steven Soderbergh's Magic Mike, Tatum's climactic solo has fun, artistry and athleticism—and the film as a whole makes it clear that dance can be a job, a thing in which a dedicated person can excel. (It can also make all the ladies in the club go "EEE!" with excitement.)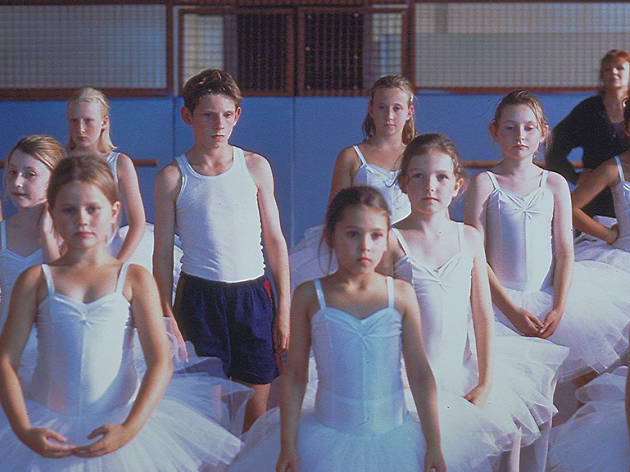 It's odd how many dance films are about people who don't fit in–certainly Stephen Daldry's 2000 film, already wonderful, turns positively magical when little Billy gets angry enough that the dance bursts out of him. Why is it that dance is the refuge of the frustrated, the marginalized, the disenfranchised? Perhaps it's because dance is a language that doesn't rely on words—or because kicking into a jeté is better than kicking down a door.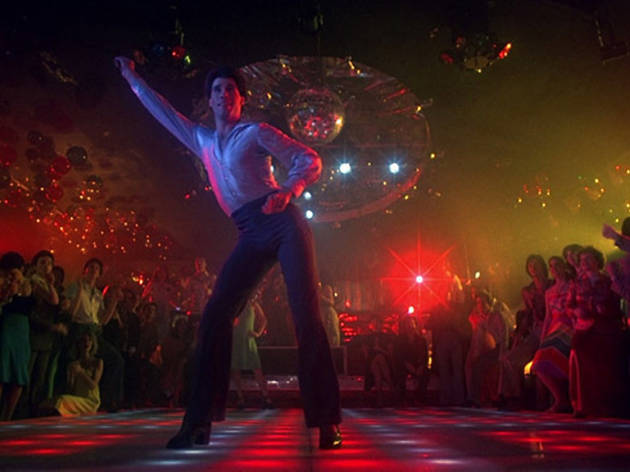 In his 1977 film Saturday Night Fever, John Badham took disco mainstream, but he also offered New Yorkers an indispensable guide on how to treat a sidewalk. John Travolta's Tony Manero (those snaky hips! that otter-slick hair!) turned one man's walk into a statement of ownership simply by strutting along to the Bee Gees, letting the music move him—and by extension, anyone who has needed a bit more groove in their daily commute.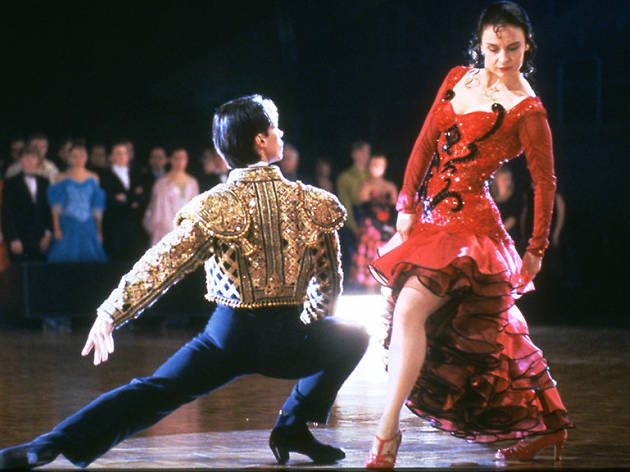 For pure fantasy, you cannot beat the charming debut film by Baz Luhrmann, who mamboed into greatness with this heartfelt Australian ballroom classic. Will mousy Fran ever blossom? Will the cocky Scott fall for her as she does him? Just because this Cinderella story follows some very old steps doesn't mean the dancing—most notably under a strangely romantic Coca-Cola sign—won't sweep you away.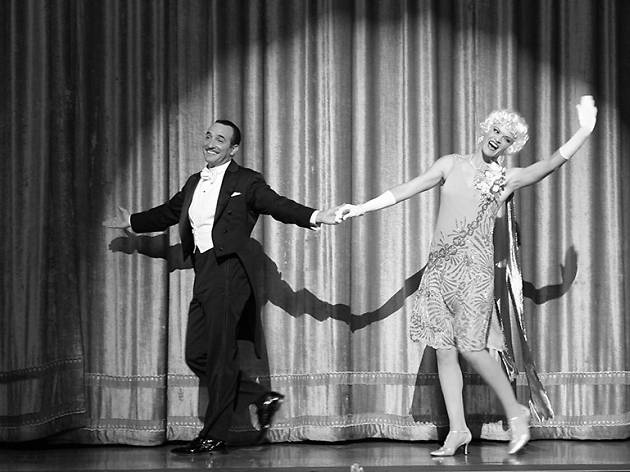 Obviously, the best part of The Artist was Uggie, the ridiculously adorable dog. But you might also want to hug the entire final sequence of Michel Hazanavicius's 2011 silent-movie masterpiece, which first establishes that tap dancing can still make audiences stand up and cheer, then shows just how much damn work it is. The joy on Jean Dujardin and Bérénice Bejo's faces as they hoof their way out of desperation can lighten any heart, and their labored breathing—the first "real" thing we hear after a movie's worth of silence—becomes the perfect metaphor for the way art turns effort into radiance.