See photos from Cloud Gate Dance Theatre's latest image-rich work
Take a look as the Taiwanese company visits BAM with the video-saturated Rice, which grafts martial arts into classical and modern dance
It isn't every day that one of the best dance shows this fall is dedicated to a staple food crop, but the culture-spanning choreographer Lin Hwai-min saw inspiration in the vivid green paddies of Taiwan's Chih Sheng valley. In the piece Rice, now at BAM, his dance work moves between representations of labor and abstract gestures that mimic the swaying of plants in the wind; against a glistening backdrop of Howell Hao-jan Chang's video footage, the dancers take us into a deep meditation on nature and man's ability to mold himself into it. Be sure to check out the performance, it's one of the best dance events this week in NYC.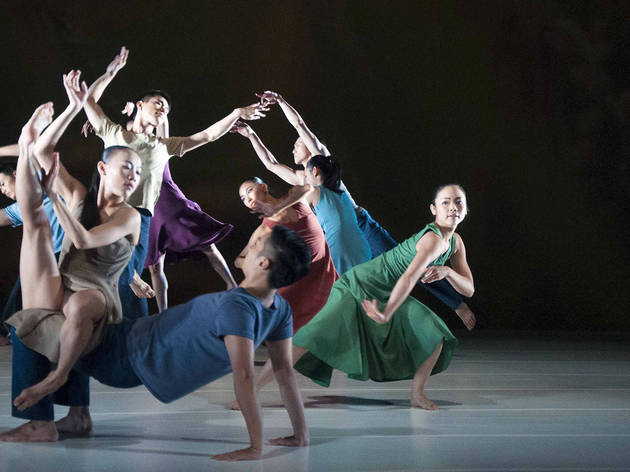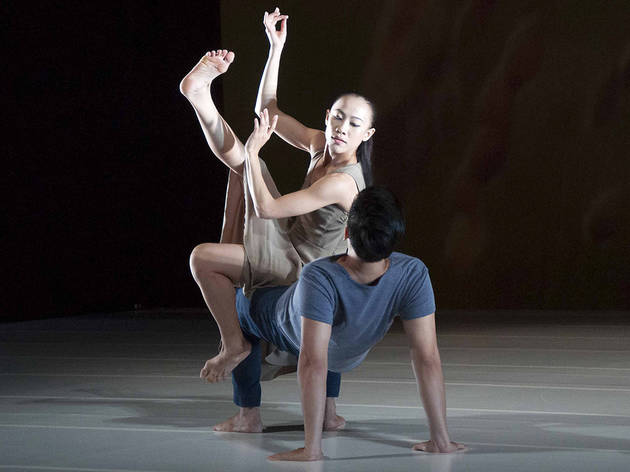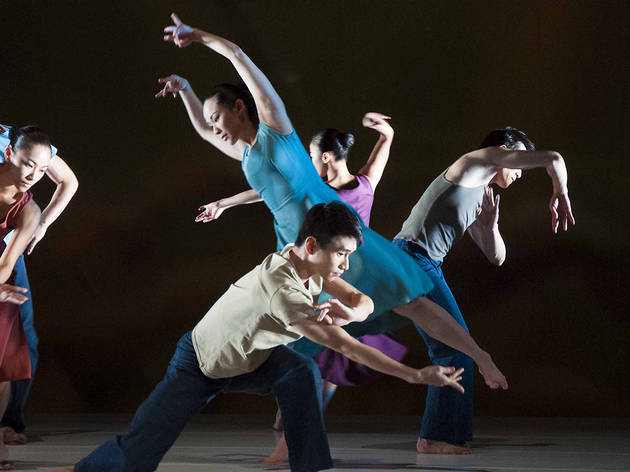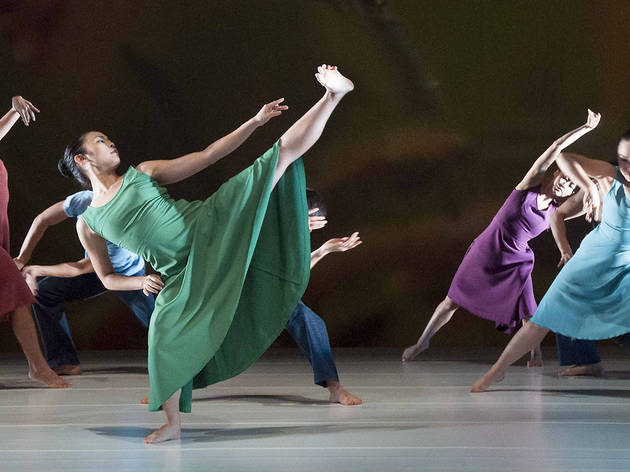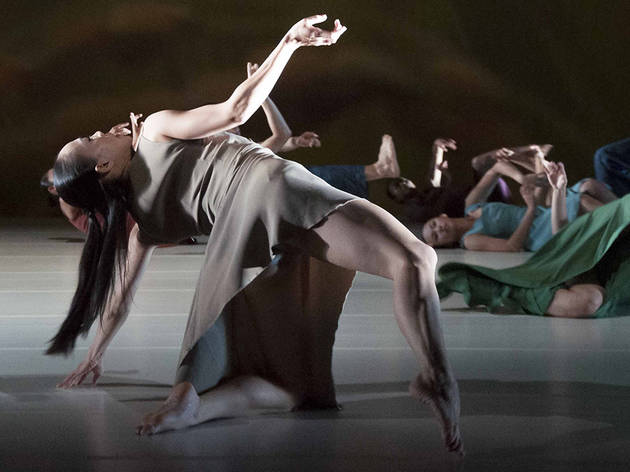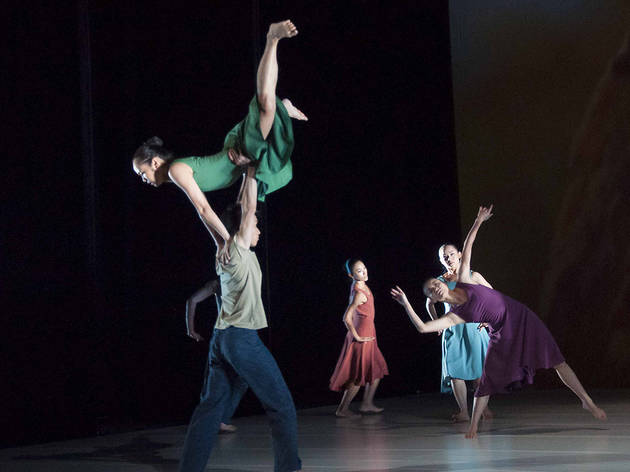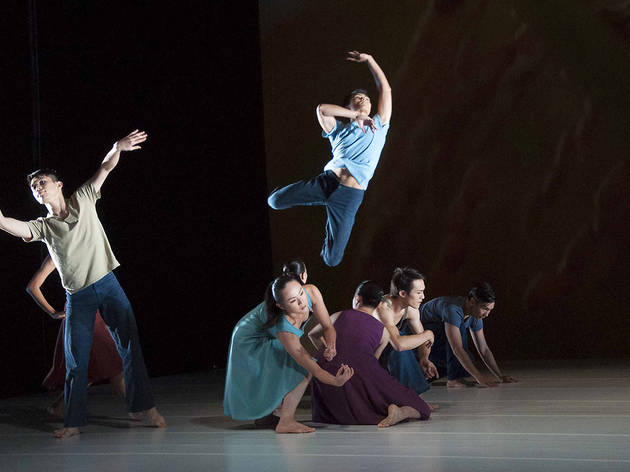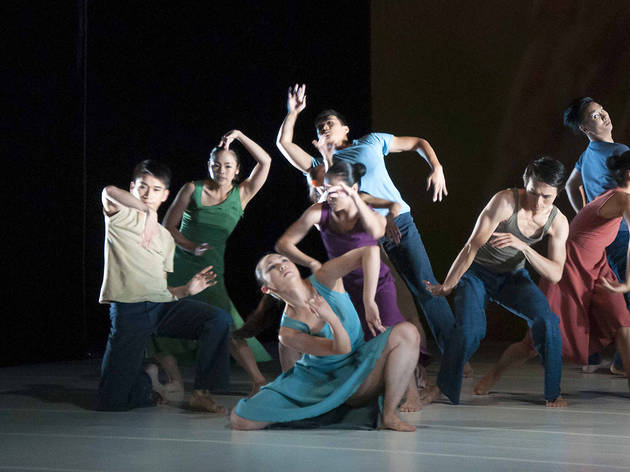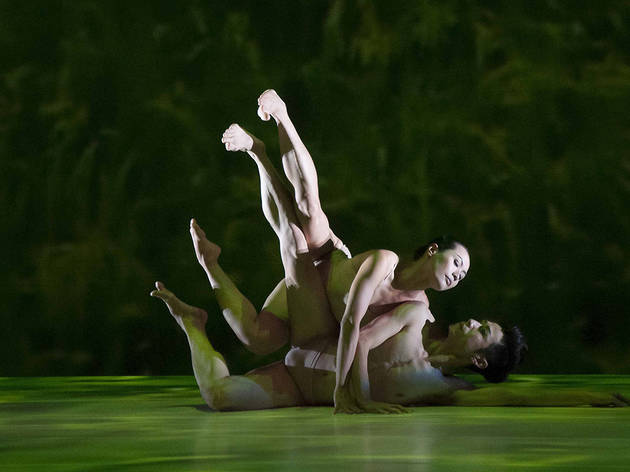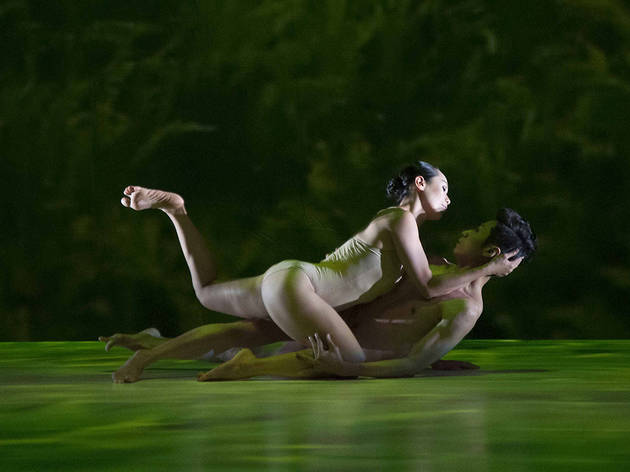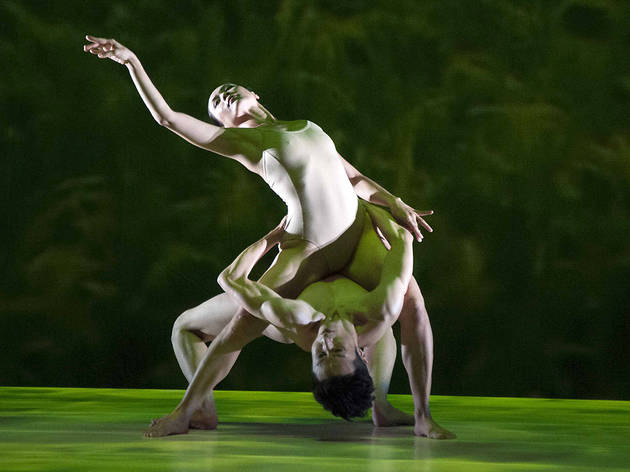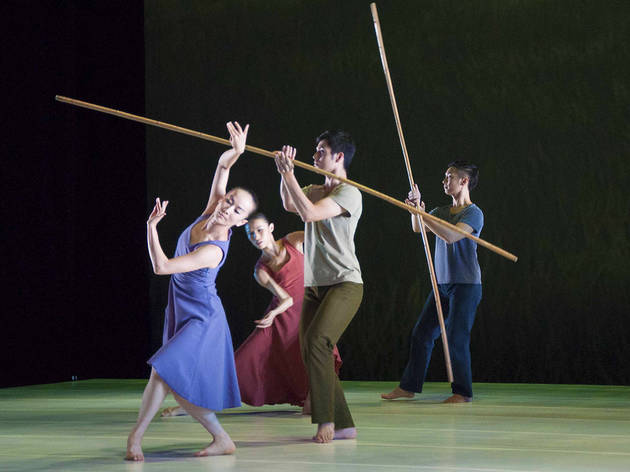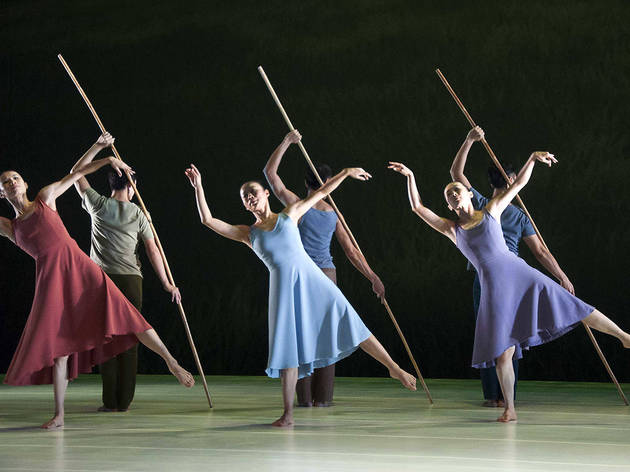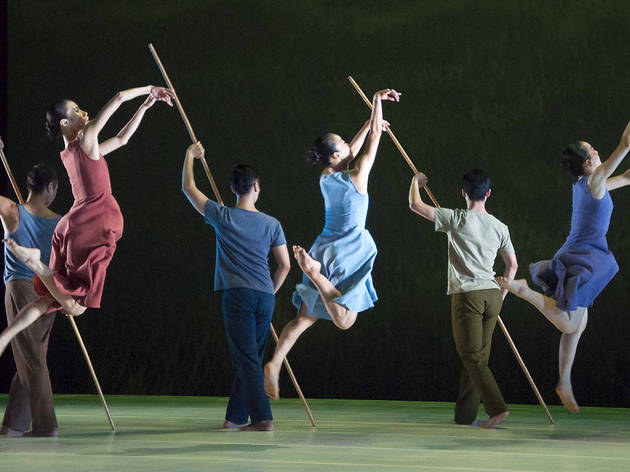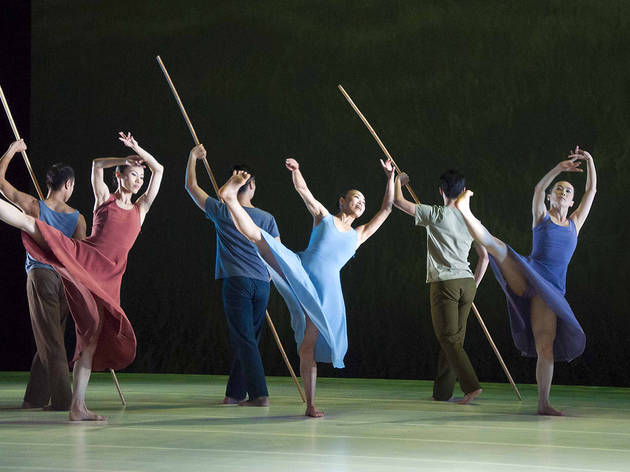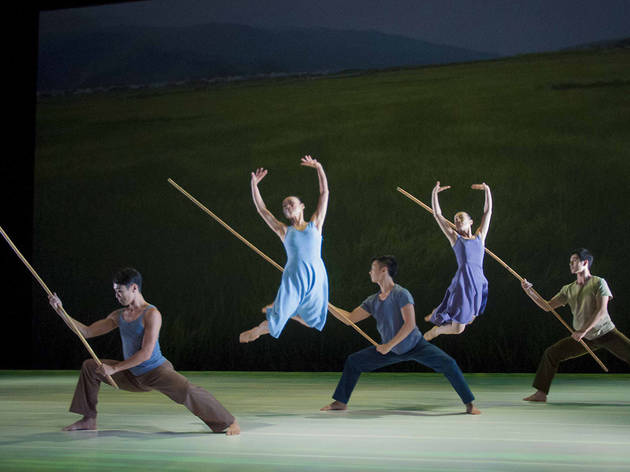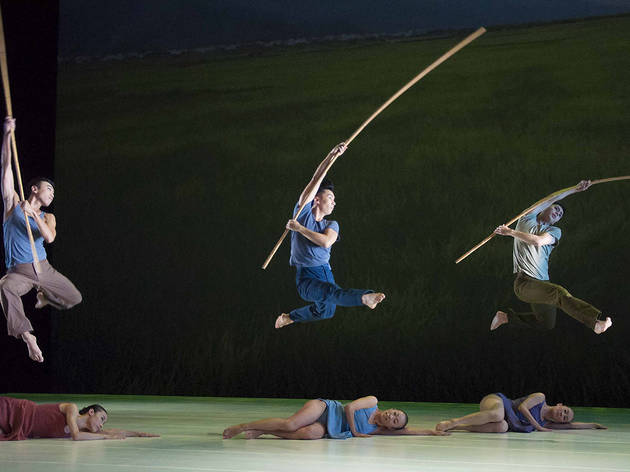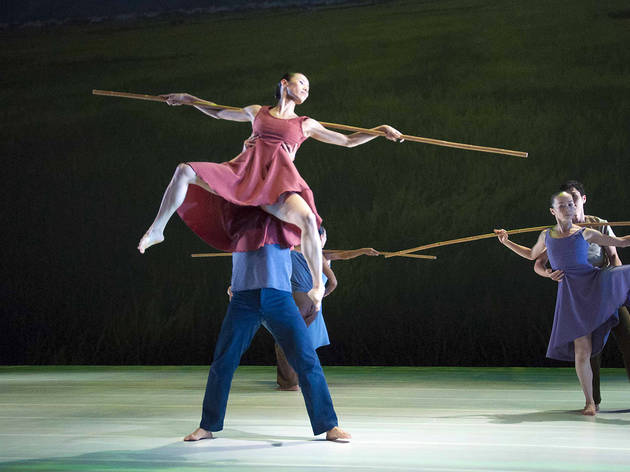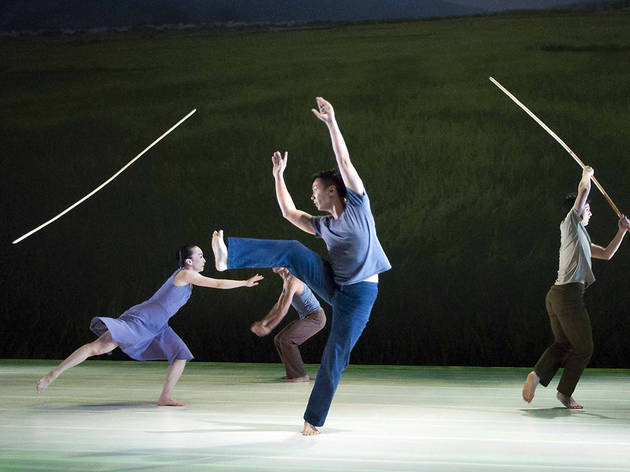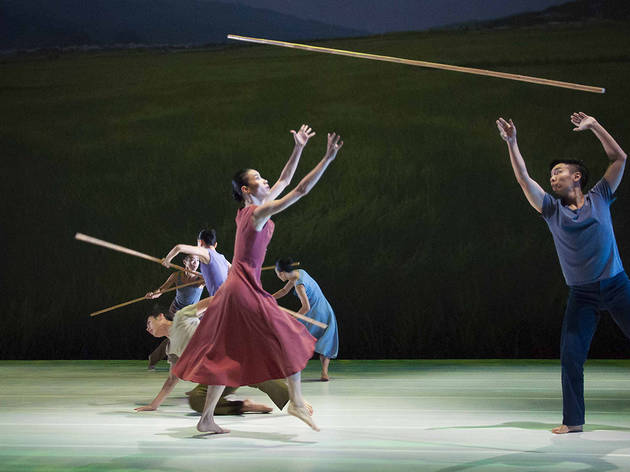 See the performance!
Lin Hwai-min's long-lived company returns to BAM with a projection-filled ode to the natural and agricultural beauties of southeastern Taiwan; against this vivid green backdrop, the 24 dancers synthesize their own hybrid form of modern dance and martial arts.