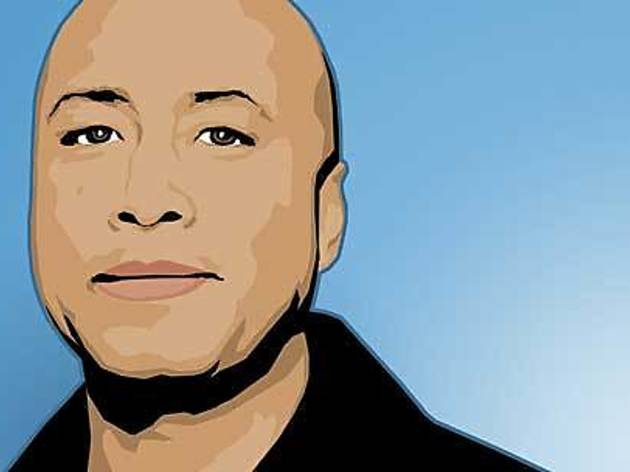 The Hot Seat: Bernie Williams
He's gone from belting screaming doubles down the third-base line to cranking out dulcet arpeggios onstage.
During his 16 seasons patrolling the outfield for the fellas in pinstripes, Bernie Williams quietly built a Hall of Fame–caliber career that put him among the Yankees' all-time leaders in walks, hits, home runs and Seinfeld appearances. He was there for all four of the team's most recent world championships, and is as familiar a mug as any of the famous faces that populate the Yankee pantheon. Williams has since walked away from full-time baseball (temporarily, at least) to pursue a career in Latin-infused jazz music. His brand of melody making, thankfully, is not reminiscent of other questionable athletic musical endeavors (like the "Super Bowl Shuffle" or Shaq-Fu: Da Return). Guy can actually play.
RECOMMENDED: Full list of Hot Seat interviews
Time Out New York: Your last CD was called The Journey Within. This one is Moving Forward. Tell us, Bernie, where are you going, exactly?
Bernie Williams: Well, I think the CD is kind of marking this transition period of still wanting to go out there and play baseball physically, and knowing that I could do it, and being presented with this other challenge that I feel very passionate about, which is music. I'm right in between. I'll have to make up my mind sooner or later whether I want to stick with baseball for a couple more years.
My last experience with an athlete going into music was Allen Iverson's ill-fated rap album.
Whoa. This is definitely a different genre.
Yeah. I love AI, but have to admit that you're a way better musician.
Thanks, man. I appreciate that.
Does switch-hitting work with guitars, too?
[Laughs] I just play one way, I guess. Right-handed. I strum with my right hand. It's hard enough to play one way, why try to complicate my life trying to play another?
You and Paul O'Neill jam, right? Ever play with any other ballplayers?
Over my career, so many players came and went with the Yankees. Definitely Paul. He played the drums and we used to go to the Paint Room. The thing about Paul is that he had great musician friends that he would invite and sit in to jam too. Jack McDowell actually had a band for a while.
The Black Jack Experience?!?
I think it was called Stick Figure.
The Yankees strike me as a very somber organization. Do you think the team could benefit from your playing music in the clubhouse before the games to loosen the guys up a little?
[Laughs] I don't think so, man. Unless I go in there playing heavy metal.
Lots of metal fans?
It's an eclectic group, as far as music is concerned. Robinson Cano and Melky Cabrera and all those guys are strong bachata and merengue guys. Derek [Jeter], I think, is more a hip-hop and R&B type of guy. Jorge [Posada] plays the Latin tropical stuff with the salsa. That's why everyone needs to wear headphones when they're in the clubhouse.
Ever fall victim to any clubhouse pranks, maybe Roger Clemens giving you a hotfoot?
Well, we didn't light people on fire or anything like that. But if we'd see a quote in the paper that was funny, we'd make light of it. We had a little bit of fun poking fun at A-Rod when he was photographed without his shirt in Central Park.
Dude is so modest. Did he at least see the humor in your gibes?
Yeah. What happens in the clubhouse stays in the clubhouse, so I can't really give you details about what went on, but he had a pretty good laugh.
I'm surprised they didn't approach you about opening some kind of Bernie Williams music lounge and caf at the new stadium.
Aw, that would be awesome. Get like a little after-hours jazz club, unwind after the game. I actually got to smash a couple of guitars to help officially open the new stadium's Hard Rock.
Who would be a better tour manager: Joe Torre or Don Zimmer?
Tour manager? I think probably Joe, but Zim would be the muscle. He'd be letting people in the door or kicking people out. You know, security.
Williams performs Sat 18 at the Nokia Theatre Times Square.
Buy Moving Forward from BN.com now | Buy it from Amazon
You might also like
See more Hot Seat
See more in Music