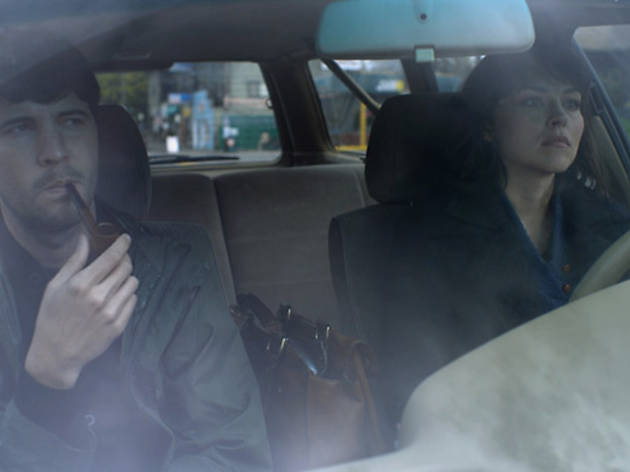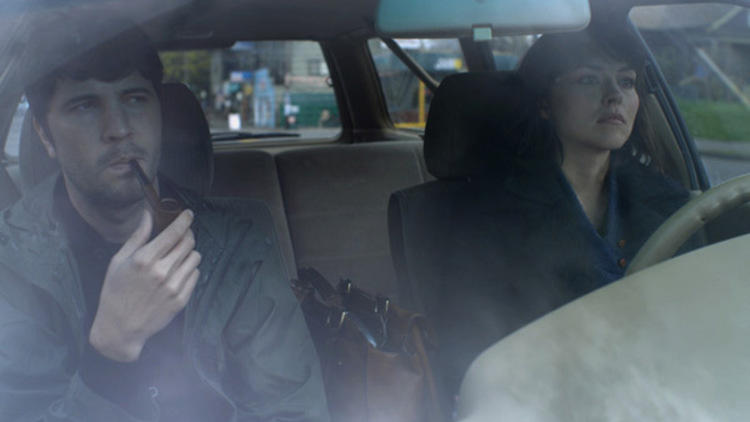 Portland, Oregon---if we're to trust IFC's gently mocking new comedy series Portlandia---is the city where "young people go to retire." Cold Weather, an independently made drama (also being distributed by IFC), doesn't exactly break from the slacker preconception. Doug (Lankenau), the scruffy, laid-back protagonist, has dropped out of a course of study in forensics when we meet him. He's moved in with his sister (Dunn) and, seemingly to pass the time, gets a job in an ice factory. "Most people leave in a month," says his new friend Carlos (Castillo), who moonlights as a DJ. They're all young, modestly attractive types, not prone to bellyaching about much---least of all the bum economy. In cool, rainy tones, a mood of lethargy is set.
So how wondrous it is that writer-director Aaron Katz sees in these gentle settings the makings of a mystery. Doug's witchy ex turns up in a coffeeshop and soon, it's learned, goes missing. Sleuthing brings out an edge in Doug (shades of Kyle MacLachlan in Blue Velvet), along with a flair for the dramatic: He needs to buy a Sherlock Holmesian smoking pipe in order to think. Meanwhile, the movie attenuates and gets speedier and funnier, to the point that it's almost unfair to mention that Katz comes out of the dead-end mumblecore trendlet.
But just as soon as that rarest Lebowskian blend of casual pursuit and big-world conspiracy begins to emerge from the fog, Cold Weather appears to lose its nerve (or run out of money). There's a suitcase, a man in a cowboy hat and intimations of a pornographic underworld, yet we're supposed to be contented with a brother-sister bonding scene. Did the rigors of Aristotelian plotting scare Katz off? It's too bad, because for a moment, his city was coming to life.
Watch the trailer
See also Cold Weather's Aaron Katz
Release details
| | |
| --- | --- |
| Release date: | Friday February 4 2011 |
| Duration: | 97 mins |
Cast and crew
Director:
Aaron Katz
Screenwriter:
Aaron Katz
Cast:
Trieste Kelly Dunn
Raul Castillo
Jeb Pearson
Cris Lankenau
Robyn Rikoon