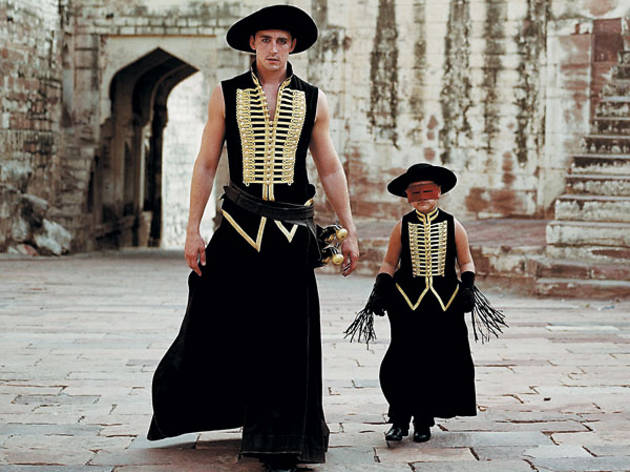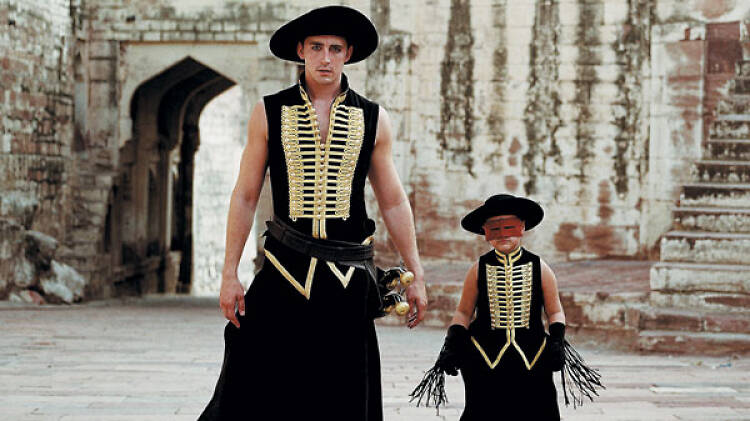 Must we take Tarsem seriously? Apparently so: The monomonikered visualist (director seems somehow wrong) has been up to much since antagonizing J. Lo fans with 2000's nauseating The Cell. There are rumors of years of global location scouting, skeleton-crew shoots on the tail ends of expensive commercials, millions of his own money spent on a persistent vision. All of which puts Tarsem in a similar league to Orson Welles—not that he has his own Kane to show for it. Yet.
The Fall, sublimely strange and unloved since its Toronto debut two years ago, is the end product. Like the fantasy it most resembles, Terry Gilliam's vastly underrated The Adventures of Baron Munchausen, it has a zing of quixotic optimism—and the baroque beauty of creative decadence. The action begins in a frond-laden Los Angeles hospital at the dawn of movies, where a hobbled, suicidal stuntman, Roy (Pace), and odd little Alexandria (Romanian find Untaru), a five-year-old girl whose arm is cocked in a brace, bond over the telling of a tale.
That tale, sprung to life in a hyperreal zone of bandits, deserts, a mischievous monkey and the quizzical Charles Darwin (and "cast" with the patients that Alexandria sees all around her), represents an Arabian fantasy that's never been so stunningly put on film. Scored to grandiose Beethoven and increasingly tinged by the fatalism of Roy's death wish, these escapades burn with emotion: metaphors for the end of dreams. Perhaps The Fall is sentimental. But so much of it is more virtuoso than anything else out there.
Release details
Rated:
R
Release date:
Friday May 9 2008
Duration:
116 mins
Cast and crew
Director:
Tarsem
Screenwriter:
Tarsem, Dan Gilroy, Nico Soultanakis
Cast:
Catinca Untaru
Lee Pace
Leo Bill
Justine Waddell