The Girl Who Kicked the Hornet's Nest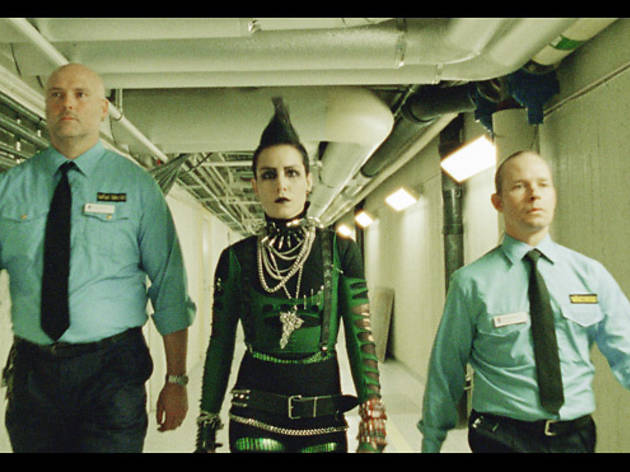 Talk to hard-core Stiegheads after the lights come up, and they'll tell you that whole reams of subplot have been cut from this third and final installment of the Swedish-made "Millennium Trilogy." (Hollywood's version is on the way.) To which we can only say: Holy mother of Ikea! Nearly two and a half hours have been filled with the clickety-clack of laptops, extremely polite interrogations and the feverish researching of---wait for it---a multipage magazine article. This can't be a faithful facsimile of the literary phenomenon currently turning soccer moms into Scandinoir crackheads. Nor can ethical journalist Mikael (Nyqvist), an uncoverer of conspiracies, actually be the dull, Windbreakered nonaction hero onscreen. For someone whose life is in danger, the guy barely seems awake.
The straw churning the frigid shake is Noomi Rapace, the actor well cast as androgynous cyberpunk Lisbeth Salander. Rapace has been whispered about as a contender for Ridley Scott's forthcoming prequel to Alien (she could play human or monster). Here, it must be said, she's largely offscreen, spending the movie in an intensive-care ward until her last-act court trial, into which she strides like a miniature Gary Numan. The spectacle is oddly moving, as is the long-telegraphed demolishing of a fatuous psychologist (Ahlbom Rosendahl). But such pleasures are meager and too late, given the demands on our patience. These Girl movies have turned the intimate vengeance of a unique heroine into something close to a TV procedural. At home might be the best place to watch them, or maybe streaming on your MacBook, divorced from the snorts of the unconvinced.
Watch the trailer
Release details
Cast and crew