Heads up! We're working hard to be accurate – but these are unusual times, so please always check before heading out.
Mario Diaz and his party cohorts reflect on the '90s East Village
The documentary Club King pays tribute to club guru Mario Diaz. The downtown pioneer and his regulars take a look back.
Today's East Village is the slightly grittier cousin of its West Side neighbor: the stomping ground of designer-dog walkers, baby-buggy pushers and well-scrubbed NYU students staring at expensive cell phones. But 20 years ago, on the verge of full gentrification, it was still full of casual junkies, party people and decidedly unscrubbed NYU students hovering around pay phones. That was when Mario Diaz ruled gay nightlife downtown, packing neighborhood dive bars with seekers of dark corners and cheap thrills. At parties like Foxy and Studio Filthy Whore, and his bar the Cock on Avenue A (mostly unrelated to the current incarnation of that bar on Second Avenue), Diaz helped make stars of performers like Jackie Beat, Justin Vivian Bond and the Scissor Sisters' Jake Shears. And his influence on gay nightlife is still apparent: Those back rooms are still out there, if you know where to look, and '90s East Village drag stars definitely laid the groundwork for today's Brooklyn drag queens. A new documentary about Diaz, Club King, directed by Jon Bush, unspools at the Celebration of Whimsy on Saturday, May 30. Bond hosts the screening, and Diaz will be back in town from Los Angeles (where he now works as an actor when he's not hosting parties). The after-party should be, to put it lightly, interesting. Here, some of the members of Diaz's Giuliani-era rat pack look back on the days gone by.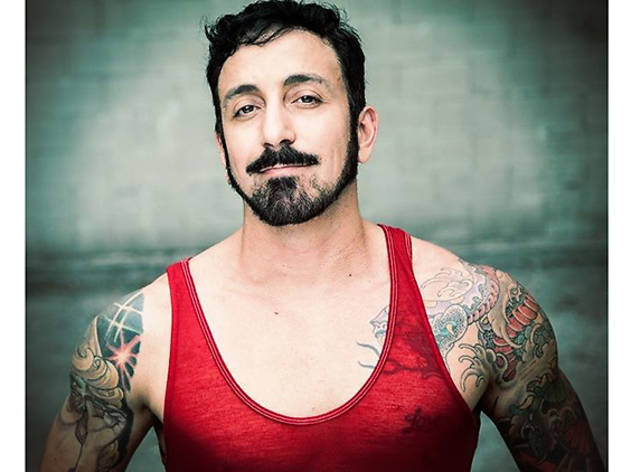 Mario Diaz, nightlife innovator
"There were so many amazing clubs and parties that were a great inspiration to me when I arrived in NYC, mid-'90s: Squeezebox, Jackie 60, Dean Johnson's Rock and Roll Fag Bar. I started promoting my own sexy, dark and loud, retro-porn–inspired clubs. I put a back room at my parties. I always felt they deserved a place in the dark corners of the gay underground. I made a point to be in-your-face nasty, but with a sense of humor and style. I wanted sexuality—no matter how 'weird'—to feel fun. Because it should be! The first party I worked on in the East Village with Misstress Formika was called Hustler. I then did a few of my own…Cream, Studio Filthy Whore. I eventually did this wild party called Foxy, probably my greatest party to date. We gave everyone play money or 'foxy dollars' to give to performers, and whoever ended up with the most at end of night would be crowned 'the foxiest person alive.' It was hosted by many of NYC's finest: Dean Johnson, Justin Vivian Bond, Jackie Beat and the World Famous *BOB* were a few of my regulars. I opened the Cock because I needed a place to throw Foxy after it had been kicked out of it's third venue. I promoted seven nights a week, booked amazing talent, staffed it with all my friends. We painted it midnight blue, blew glitter everywhere and the rest is history."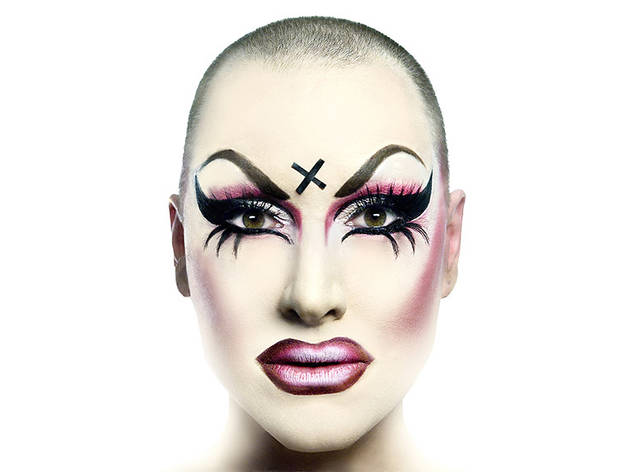 Photograph: Austin Young
"I have so many warm and fuzzy memories from back in the day, but my all-time favorite has to be the time I was hosting Foxy at the Cock on a Saturday night and was upstaged by another 'performer.' As usual, I had spent over two hours on my world-famous, award-winning makeup before hitting the stage to belt out one of my hilarious song parodies. Well, in the middle of the song I notice that nobody was looking at me, but rather staring a few feet to my left. When I turned to see what had stolen focus from my breathtaking beauty and stunning singing voice, I saw that the curtain to the back room—conveniently located right behind the stage—had been pulled back to reveal a very attractive gentleman enthusiastically performing oral sex on another very attractive gentleman. Needless to say, I was irate! I think I told the crowd to fuck off, violently threw the microphone down, stormed off stage and told Mario, 'I quit!' God love him, he knew I didn't mean it. After all, I pretty much quit every Saturday night."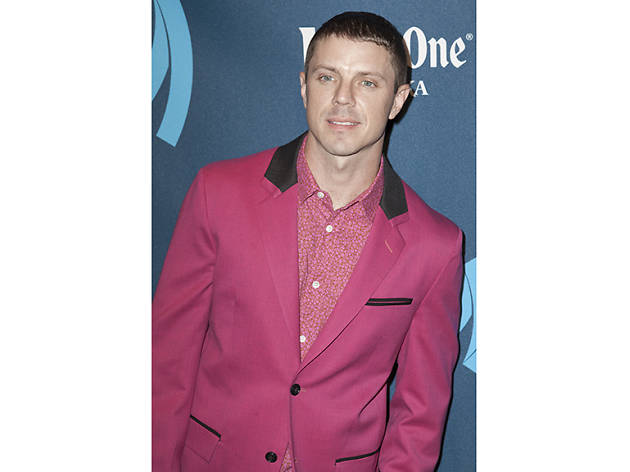 Photograph: Shutterstock
Jake Shears, singer-songwriter
"I was 21 and living on the same block as the Cock. Foxy was the first party I remember going to in NYC. It was sweaty and cramped, and Justin Vivian Bond and Jackie Beat were hosting that night. They were hilarious and totally intimidating in the most glamorous sense. I mean, I hadn't ever seen queens that sharp. I distinctly remember surveying the spectacle and thinking, Oh, okay, I wanna get this kind of loose."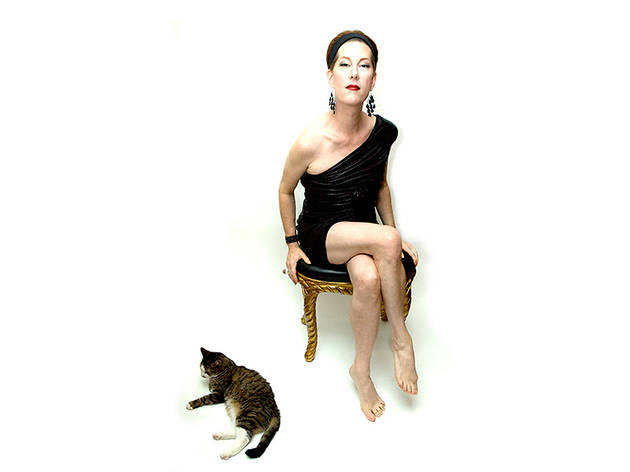 Photograph: Amos Mac
Justin Vivian Bond, performer and writer
"Oh, hon. At Foxy, they served me my whiskey gingers in pint glasses that they passed from the bar to the stage, via the crowd. It was an unforgettable party—although I certainly can't remember much of it. The graffitti in the toilet said, READ NOAM CHOMSKY! In my opinion, that's good advice for someone while they're doing blow or getting blown."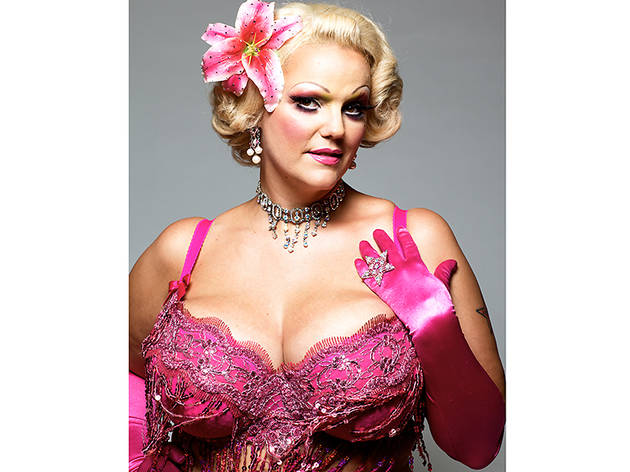 Photograph: Deidre Schoo
The World Famous *BOB*, burlesque star
"I really built up my performance chops at the Cock. I mean, if you can get someone to watch what you're doing instead of getting a blow job, then you know you've got skills!"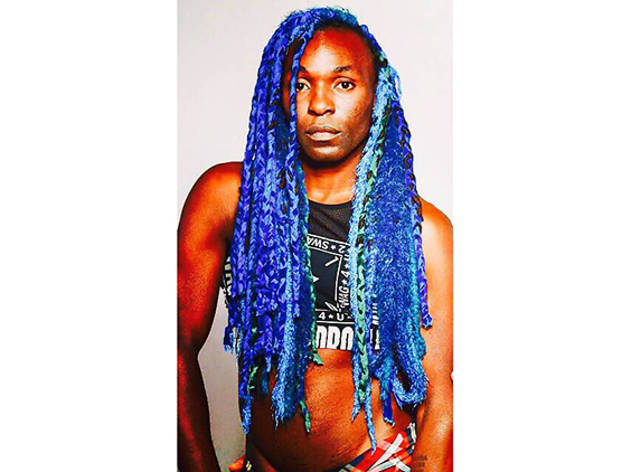 Krylon Superstar, performer
"I was bar-backing, go-go dancing and performing at Mario's parties, and I was also one of the in-house fluffers for the pretty-penis contest. The contest on one particular evening, however, was a hairy-hole contest. I got on very good with one of the burly boys, and spent half the night cleaning his hair with my tongue, only surfacing when I was paged to get back to work for the 100th time. I brought the guy home after work, and about two days later had a terrible itch in my crotch. Turns out it was my first case of the crabs. Mario was so helpful: I was freaking out because I've never had them before, and he says to me, 'Just shave your pubes, babe, and they'll go away.' So I did. And they did."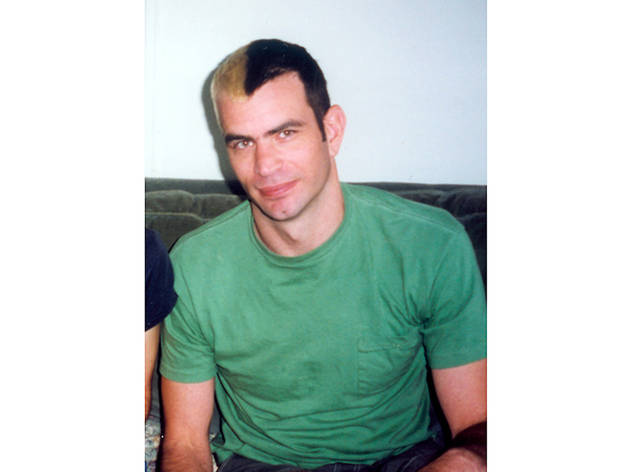 Scott Ewalt, artist and DJ
"There was a Thursday when Marc Almond, Jimmy Somerville, Pete Burns and Andy Bell were all there. It was greatest queers of the '80s! But my favorite memory is when someone lost their false teeth in the back room. We had them pinned to the wall of the DJ booth. A year later, the patron returned and claimed them."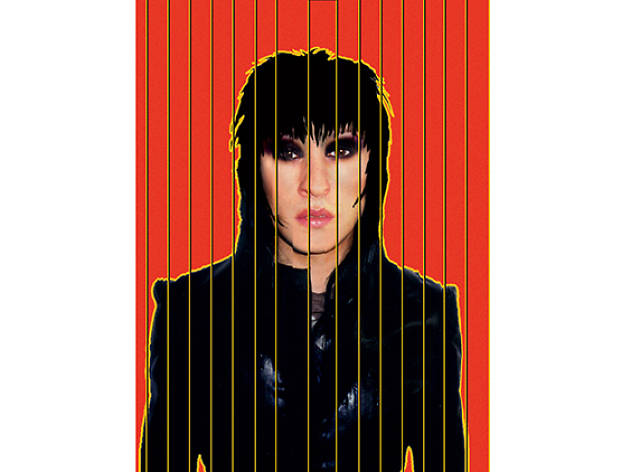 JoJo Americo, performer and DJ
"Working at the Cock was like deejaying on a sinking ship in the best way possible: naked people running around, fun in the back room… I was once hired to go-go dance on the bar dressed up as Linda Blair from The Exorcist. The fun really never ended at the Cock till 6am. Things like this don't happen anymore in this city. I'm so glad I was a part of the good times."
Go to the event
Justin Vivian Bond hosts a screening of this documentary about Mario Diaz, who shook up NYC's East Village scene in the 1990s before becoming L.A.'s king of queer nightlife.