Heads up! We're working hard to be accurate – but these are unusual times, so please always check before heading out.
The top 10 LGBT characters on TV right now
We've ranked the most compelling queer characters on TV, from gender-oblivious cartoons to hilarious NYC strivers
Not too long ago, seemingly every gay character on TV was either a sad closet case or a drag queen. We've come a long way since then: Now America welcomes explicit gay sex into its living rooms on hit shows like Game of Thrones. Below are some of the most compelling LGBT folks currently appearing in some of our favorite TV shows, set in NYC and beyond.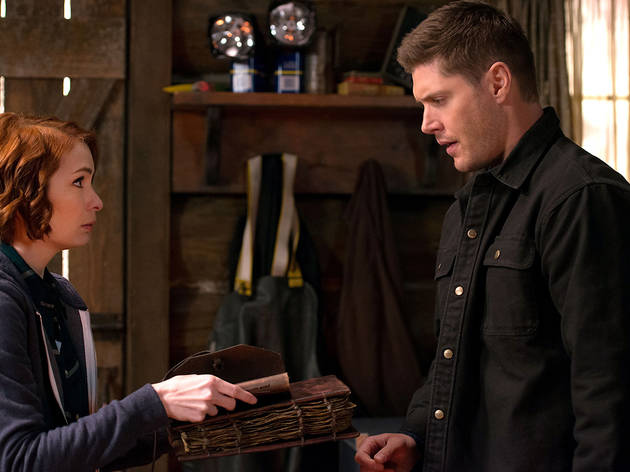 Photograph: Diyah Pera/The CW
10. Supernatural: Charlie Bradbury (played by Felicia Day)
As tech nerd Charlie, geek icon Felicia Day starts off the list by bringing some much-needed warmth and levity to this long-running horror series, which often veers deep into the darkness. Her death in the last season was a major blow to fans, but we have our fingers crossed she's not really gone. After all, very few characters have managed to stay dead on this show, so perhaps she'll return as a friendly ghost or demon.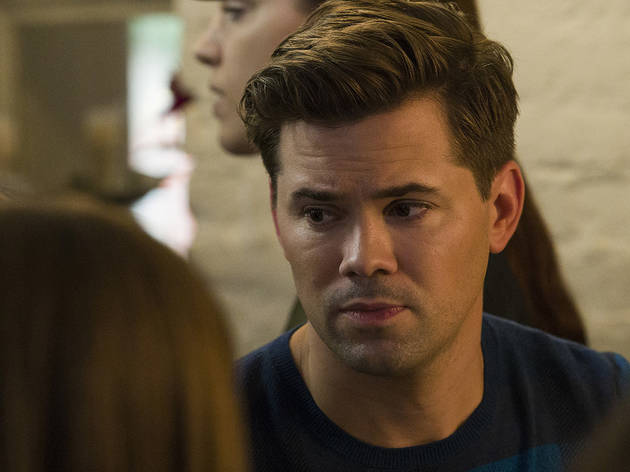 Photograph: Mark Schafer/HBO
9. Girls: Elijah Krantz (played by Andrew Rannells)
Like many things on the Brooklyn-set millennial complaint comedy Girls, Hannah's ex-boyfriend and current roommate Elijah is a polarizing figure. Is he a comedy genius or just a bitchy gay stereotype? In the hands of any other actor, he might be the latter, but Broadway vet Andrew Rannells's razor-sharp delivery and comic timing makes Elijah a refreshingly honest beacon in a sea of delusional bullshitters.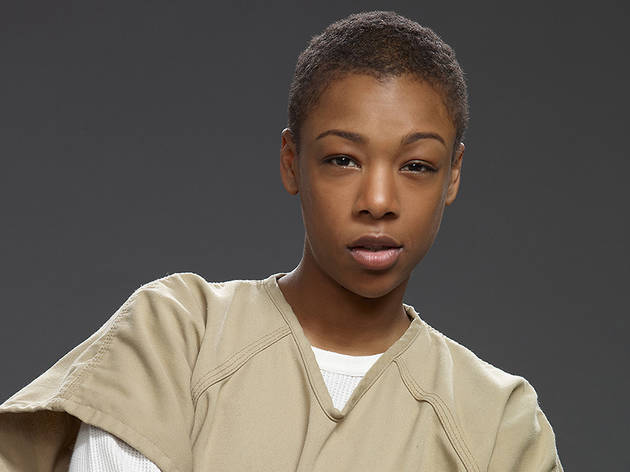 Photograph: Jill Greenberg for Netflix
8. Orange Is the New Black: Poussey Washington (played by Samira Wiley)
She's not the loudest, flashiest or craziest character on this groundbreaking series about life inside a women's prison, but Poussey Washington is almost universally beloved among the show's fans. Her sad backstory and even sadder descent into alcoholism are heartbreaking, but it's impossible not to root for her, even in her darkest hour.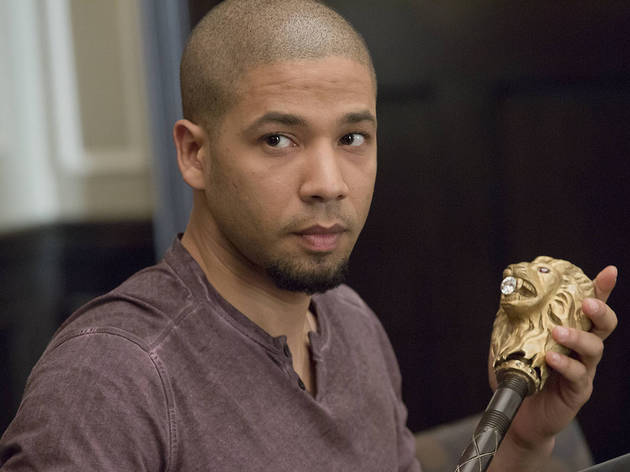 Photograph: Chuck Hodes/FOX
7. Empire: Jamal Lyon (played by Jussie Smollett)
Lee Daniels's Shakespearean soap about a New York hip-hop dynasty became a hit among LGBT fans thanks in large part to Jamal, whose journey from sensitive, trust-funded singer-songwriter to ruthless exec was one of the first season's most intriguing plotlines. Big things are no doubt in store for Jamal when the show returns this fall—hopefully including a reunion with his hunky boyfriend, Michael.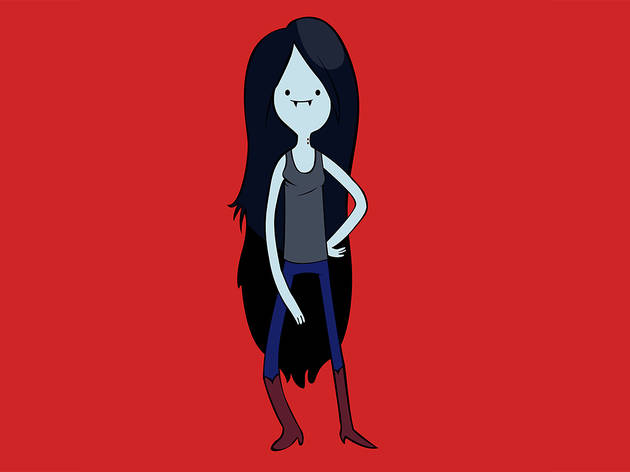 Photograph: Courtesy Cartoon Network
6. Adventure Time: Marceline (voiced by Olivia Olson)
Voice artist Olivia Olson caused a minor stir last summer when she told fans that it was within the cannon of this cultishly adored cartoon that Marceline and fascist candy monarch Princess Bubblegum are exes. The show's creators reportedly avoid dealing with their romance directly, because same-sex love is still a taboo in some countries where Adventure Time airs, but it's impossible to miss the tension between these two residents of the land of Ooo.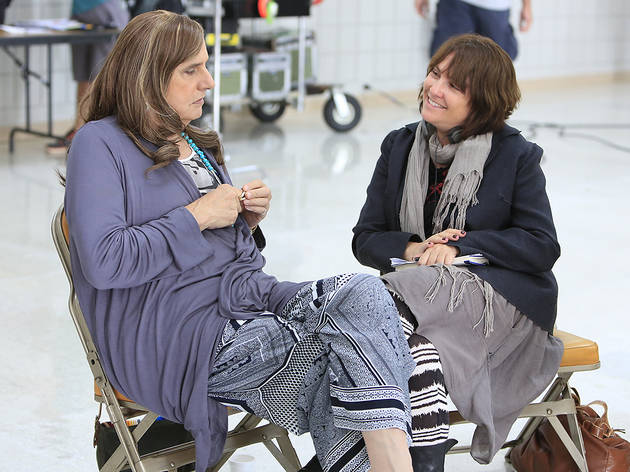 Photograph: Gregory Zabilski/Amazon
5. Transparent: Maura Pfefferman (played by Jeffrey Tambor)
Transparent creator Jill Soloway based this acclaimed streaming dramedy on her own experience of her father coming out as trans. So it's no surprise that the show offers a positive and sensitive portrayal of trans life. As Maura, Jeffrey Tambor is neither saintly nor a joke, subverting the tropes that can drag down trans and queer characters in lesser comedies.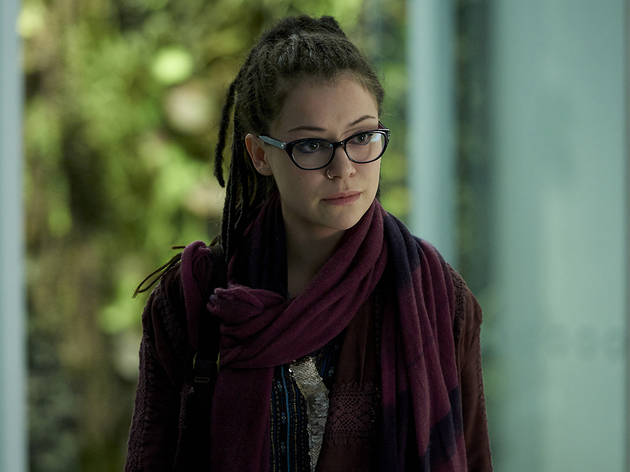 Photograph: Steve Wilkie/BBC AMERICA
4. Orphan Black: Cosima (played by Tatiana Maslany)
In an impressive feat of acting (and wig styling), Canadian actor Tatiana Maslany plays five of the main characters in this sci-fi hit about a clone program run amok. The warmest and most likable of the clone sisters is Cosima, a lesbian scientist whose moral compass is remarkably well calibrated within the universe of this show. Our only complaint is that terrible things (sick! dumped! fired!) keep happening to her.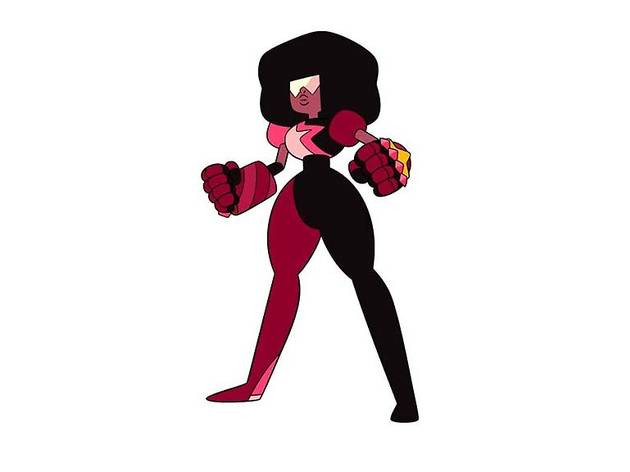 Photograph: Courtesy Cartoon Network
3. Steven Universe: Garnet (voiced by Estelle)
In the remarkably progressive (and hilarious) show Steven Universe, superpowered beings from space called the Crystal Gems work together to save the world and form an unconventional family around adorable tyke Steven, who's half Gem himself. Though they present as female and use female pronouns, the Crystal Gems are officially genderless, and their stoic, droll leader Garnet (voiced brilliantly and androgynously by British singer-songwriter Estelle) is actually a fusion of two gems who love each other so much they couldn't bear to be apart. Sound complicated? It absolutely is, just like gender and sexuality.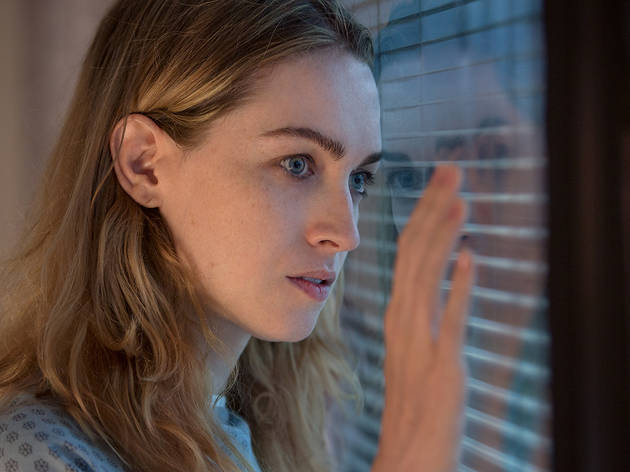 Photograph: Murray Close/Netflix
2. Sense8: Nomi Marks (played by Jamie Clayton)
The Wachowskis' drama about eight psychically connected strangers is one of the sexiest shows on TV (that bisexual mind-fuck orgy is forever seared in many memories). It also happens to be one of the queerest—in every sense. Its breakout star is Jamie Clayton, who plays hacker-activist Nomi Marks with an uncommon wry sensitivity. The show never downplays that Nomi is a trans lesbian, but it also doesn't make her gender and sexuality her central traits. She's a wonderfully complex character on an incredibly complicated show.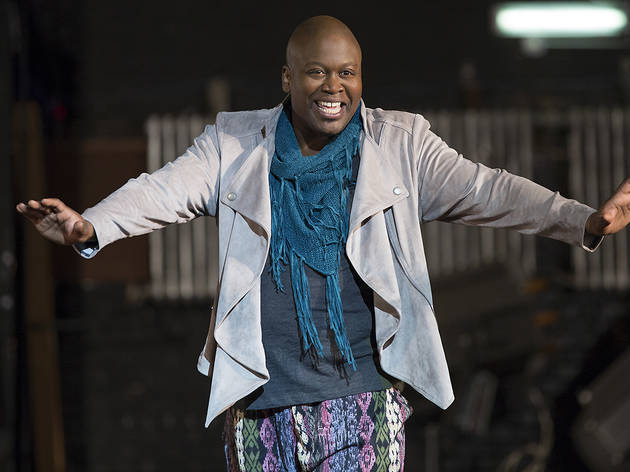 Photograph: Eric Liebowitz/Netflix
1. Unbreakable Kimmy Schmidt: Titus Andromedon (played by Tituss Burgess)
Life is a nonstop series of humiliations and setbacks for our top choice, Kimmy Schmidt's flamboyant and irrepressible roommate, and yet, like any good New Yorker, he never lets life in the city bring him down—at least not for long. He also gave us "Pinot Noir," one of the greatest earworms in recent memory.