Memorial Day 2016 in NYC
Get the most out of Memorial Day weekend with our handy guide to holiday events, memorials and things to do in NYC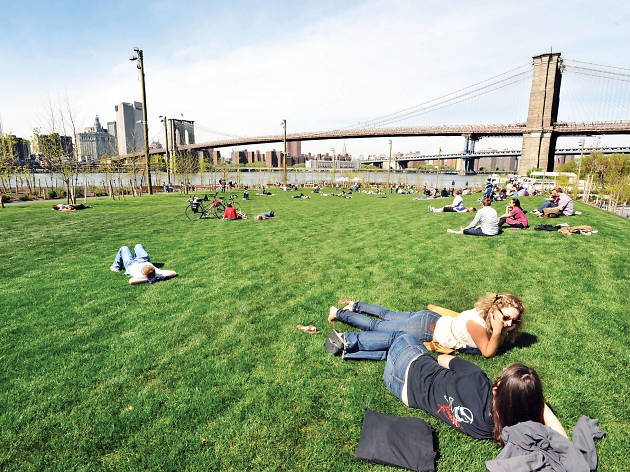 On Memorial Day 2016, NYC will kick off the start to summer with tons of events. Memorial Day isn't just about day-drinking and savoring the long weekend—it's also about honoring the men and women who have died while serving in our armed forces. So before you chow down on the best BBQ in the city and line up for the best Memorial Day sample sales, remember the sacrifices made for the red, white and blue. It's no coincidence that Fleet Week overlaps with Memorial Day weekend so don't foget to rub shoulders with our sailors at one of the many Memorial Day parades taking place in all five boroughs.
When is Memorial Day?
Memorial Day is on the last Monday in May every year. This year it falls on Monday, May 30, 2016.
Where are the Memorial Day Parades in NYC?
The biggest Memorial Day parade starts at 1pm on Grand Ave. at 72nd St. in Queens on Sunday (yep - a day early). All other NYC parades are on Monday. The 149-year-old Brooklyn parade starts in Bay Ridge at 101 St. and 4th Ave. at 10am and ends at John Paul Jones Park for the memorial service. Manhattan's Soldiers' and Sailors' Memorial Day Observance takes place at Riverside Dr. and 89th Street at 10am. Staten Isand's Memorial Day Parade starts on Forest Ave at 12pm. The Bronx's Memorial Day Parade is on City Island at 2:30 pm.
Memorial Day 2016 NYC events
Archive Memorial Day content