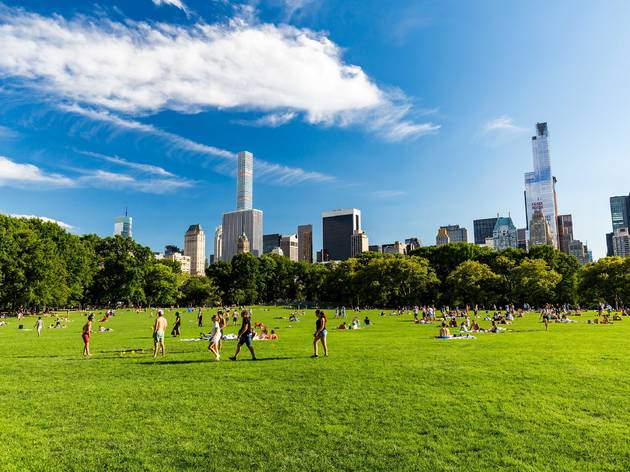 The best Memorial Day weekend events in NYC
Enjoy three days of work-free bliss with our list fun Memorial Day events and ideas on how to spend your time
Memorial Day weekend is the unofficial kick-off for things to do in summer. It's the weekend that starts it all. NYC is finally reopening, which means New Yorkers are ready to party more than ever. Whether its heading to a massive barbecue, hanging out at the beach all weekend or taking a brunch cruise around Manhattan, there is a plethora of fantastic ways to spend your Memorial Day Weekend. And if you want even more ideas, check out our best things to do in NYC this weekend column.
RECOMMENDED: Full guide to Memorial Day in NYC
Memorial Day weekend events
The South Street Seaport Museum
will open the 1885 tall ship
Wavertree
to the public on Fridays, Saturdays and Sundays through 2021 with timed entry, from 11am-5pm at Pier 16. Entry is free and includes access to the ship's outdoor areas, including
the main deck and raised rear deck.
Visits will be self-guided along a set route and limited to 35 (masked) people at a time.
The museum will also have a new, free outdoor exhibit on Pier 16 that will celebrate the people of all backgrounds who lived and worked in the South Street Seaport Historic District, and the many businesses that created the foundations for New York to thrive and become the business and culture mecca it is today. Using historic photographs, prints, lithographs, and paintings, the exhibition highlights some of the Seaport Museum's collection of more than 28,000 artifacts and works of art, and over 55,000 historic records.
Time Out Market New York is reopening on Thursday, May 27, right before Memorial Day Weekend. Come celebrate with us on the DUMBO waterfront for the long weekend and enjoy dinner and a show with the following arts and cultural events:

• Bossa Nova stylings from Alexia Bomtempo
• Alt-country chart-topping vocalist Queen Esther
• Globally celebrated, New York-born graffiti muralist, Hoacs
• Augmented reality artwork presented by Kaleida Studio
• Whimsical performance artists presented by Coney Island USA
• A celebration of local Brooklyn beers at our Love Local Brews Bar
In the meantime, the main attraction at the Market continues to be our lineup of all-star local chefs. Along with some old faves, we've got some additional names that we can announce today, including Sugar Hill Creamery, Fornino, Wayla and Tiki Chick.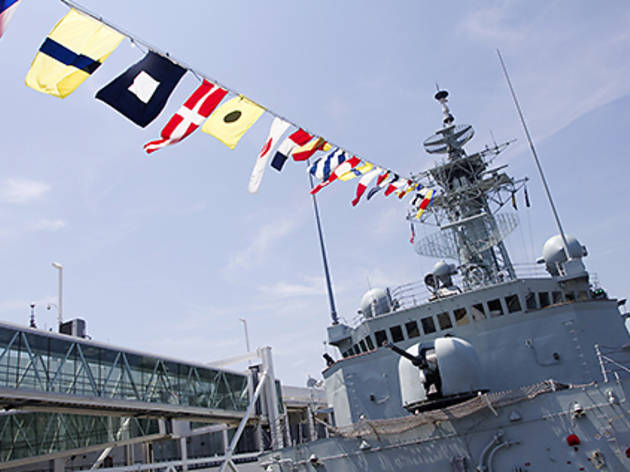 Photograph: Time Out New York
3. Military Assets and Activities on Pier 86
USCG Cutter Penobscot Bay will be docked at the Intrepid Museum's Pier 86 on Saturday and Sunday (10am-5pm) and members of the U.S. Coast Guard will be on hand to answer questions about the cutter, a 140-foot Bay-class icebreaking tug, which will be on display through Monday.
The U.S. Marine Corps will also be onsite with vehicles (including restored and antique military vehicles), gear, equipment and more and visitors will be able to train like a Marine with a variety of demos and activities.
For Memorial Day on Monday, starting at 11am, the museum will host its annual Memorial Day ceremony with special guest speakers, the unfurling of a 100-ft American flag, and a wreath-laying ceremony. It will be livestreamed the entire ceremony on YouTube and Facebook Live.
Jimmy, which sits on the 18th floor of the brand new ModernHaus SoHo hotel on Thompson Street, has totally unobstructed views of the city skyline, so it'll be the perfect hangout spot this Memorial Day Weekend. Johnny Swet, Jimmy's master mixologist and partner has concocted exciting new cocktails like The Mexican Honey Bee, Sazerac Tonic, Marmaduke, Lavender Lemonade and Strawberry Moscow Mule, and frozen options, like the Boozy Watermelon Frosé. Yes, please! Jimmy's vibe is Soul/Neo Soul and plays tracks from D'Angelo to Erykah Badu to Tom Misch, with funk, reggae, old school house, as well as current hip hop and vocal house, from A Tribe Called Quest to Anderson .Paak.
Photograph: Courtesy Ainslie
5. Get a special discount at Ainslie
All military personnel will get 50% off their bill on Memorial Day Weekend (May 28-31) at Ainslie (76 Ainslie St.) in Williamsburg to celebrate. Reservations can be made at ainsliebk.com.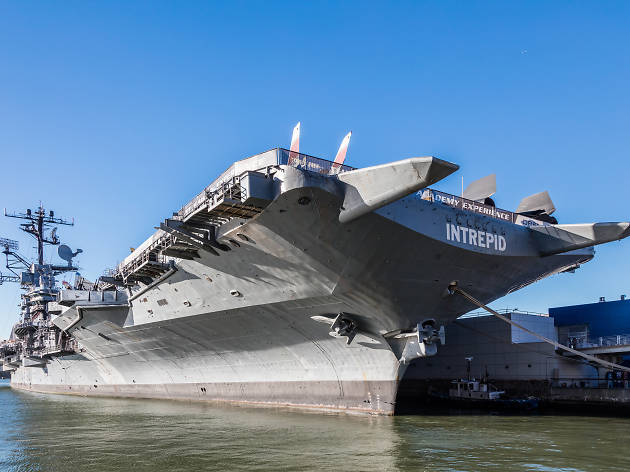 Photograph: Courtesy Shutterstock
6. Intrepid Museum's Free Movie Night
Make it a memorable Memorial Day weekend by catching a movie on the flight deck of the Intrepid Museum. The museum's annual movie night kicks off on Friday, May 28, featuring the film Forrest Gump. Limited, socially distanced seating is available and registration is required ahead of time. Food and non-alcoholic drinks are welcome. Face masks must be worn at all times unless eating or drinking and there will be no walk-ins allowed. Doors open at 7:30pm and movie begins at sunset!
Unlike in 2020, New York City's beaches will be open for Memorial Day weekend, according to Mayor Bill de Blasio. All eight public beaches will open Saturday, May 29 (48 outdoor public pools will open soon after that on Saturday, June 26). Check out our list of the city's best beaches here.
The insanely '60s-chic TWA Hotel is bringing the joy of roller skating to the tarmac this summer with Roll-A-Rama. The Runway Rink, which is a 44-by-56-foot outdoor rink around the hotel's 1958 Lockheed Constellation "Connie" airplane, will be open every weekend. Just don your tube socks and headbands to glide around the tarmac to disco and other oldies. One 50-minute skate session is just $20 per adult and $16 per child (under 12) with skate rentals included. Head over on Fridays from 4-8pm or on Saturday or Sunday from noon to 8pm to get your roll on. Since capacity is limited, tickets will be available on a first-come, first-served basis and can only be purchased with a credit card.
New Yorkers can't wait to unfurl their blankets and (discreetly) drink outdoors with Memorial Day around the corner and picnic season about to kick into high gear. But as the state slowly lifts its stay-at-home orders, we're all antsy to leave our shoebox-sized apartments while abiding by appropriate social distancing norms. Like us, you've probably seen on social media how crowds have swarmed Central Park, the Christopher Street Piers and even McCarren Park. To that, we say: thanks but no thanks. Luckily, the city is dotted with other lesser-known parks and hidden gems to picnic all summer long.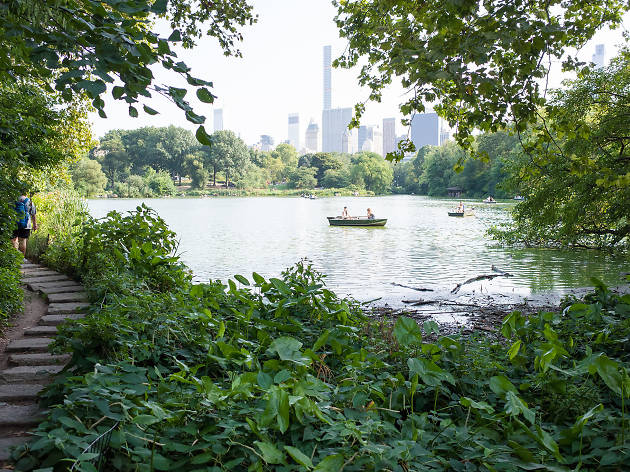 Photograph: Courtesy CC/Flickr/Charley Lhasa
Head up to Hunts Point Riverside Park in the Bronx for an afternoon of free rowing on Saturdays, starting May 29, between 1 and 6pm. Just register beforehand with alix@rockingtheboat.org.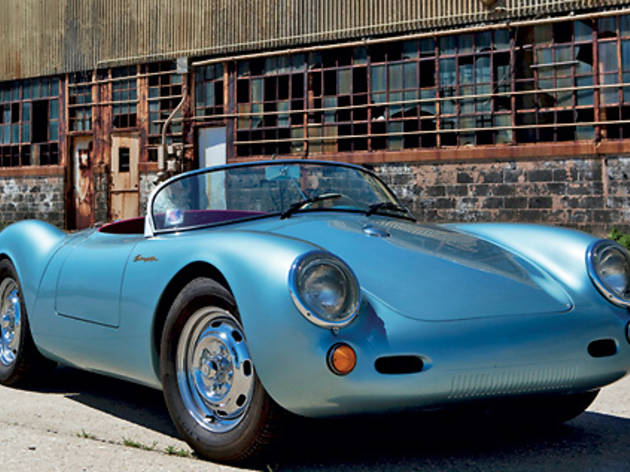 Photograph: Justin Fitch
11. CarPark Vintage Car Show
CarPark is back at Industry City on Saturday, May 29 from 9am-noon) along 34th and 35th Street between Second and Third avenues with their premier curated cars (vintage and modern cars, trucks and motorcycles) and coffee.
The Rise Up and Remember: Memorial Day 5K, which raises funds for Tuesday's Children, an organization that provides long-term healing and support to those impacted by terrorism, military conflict, and mass violence, is set for May 28-31. Anyone can register and participate from wherever they want to run. Make sure to register by May 10 to receive race materials on time, but registration will remain open until the event begins.
Best selling Time Out Offers