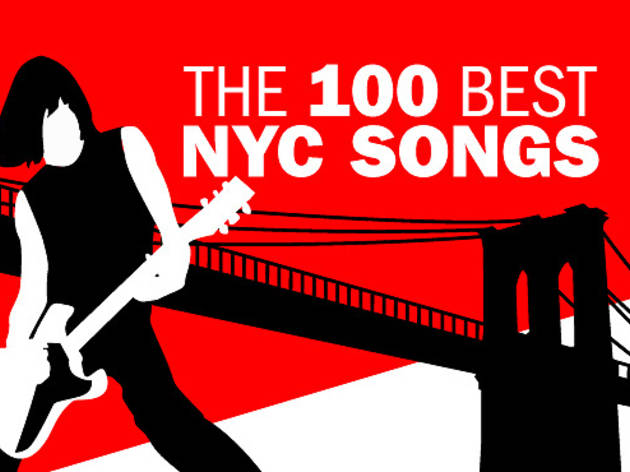 The 100 best songs about New York
We compile our favorite songs about New York, ranging from artists like Run-DMC to Simon and Garfunkel
Whether we're talking New York movies, books about New York, whatever—if you're an artist living in the city that never sleeps, chances are you've written about its endless drama in some manner (both with love and disdain). Musicians have attempted to explicate what makes the city's allure so ineffable for years—its expansiveness, its majesty, its relentless spirit—but only a select few among them have written songs about New York that have attained the status of "timeless." Here we collect our favorite odes to the Big Apple, including anthems by New York icons like Lou Reed, Jay Z and Julian Casablancas, as well as wrongly unsung gems. The result is a fascinating, illuminating and (we're sure) potentially infuriating tally of the 100 best songs about the city we call home.
RECOMMENDED: The New York guide to life
Best songs about New York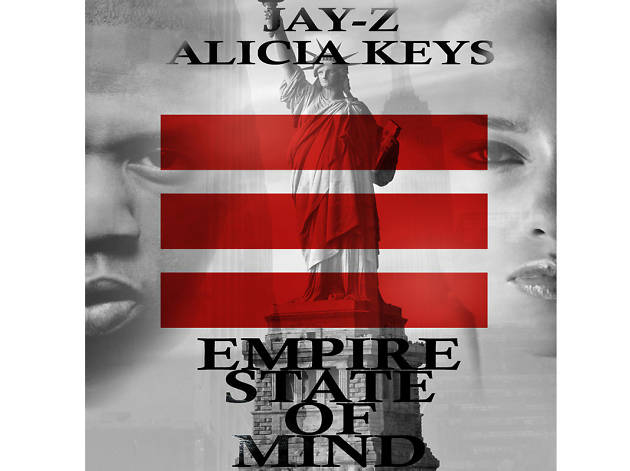 1. "Empire State of Mind" by Jay-Z with Alicia Keys (2009)
Of all the world's glitzy capitals, New York is the one that's truly the city of dreamers. Rough-and-tumble is putting it mildly, as the city's rich musical history attests. But from its many knocks, something amazing emerges. When Jay-Z's roll-with-the-punches verse gives way to Alicia Keys's chorus, it's the musical equivalent of the first time you touched down on the JFK tarmac or saw the Statue of Liberty. "Empire State of Mind" is hopeful and warm—and for that reason, it's the only song to provide a real update to Sinatra's "New York, New York." We'll take it.—Sophie Harris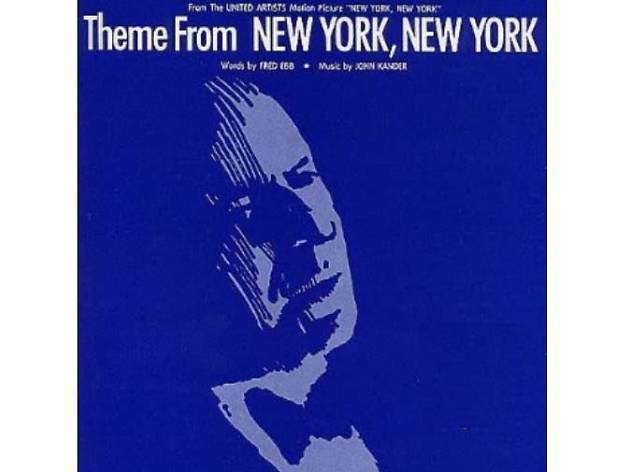 2. "Theme from New York, New York" by Frank Sinatra (1980)
The city's unofficial anthem sees New York through the wide eyes of an outsider: a small-town striver hoping that "If I can make it there, I'll make it anywhere." The song breathes aspiration, and is itself a fairly recent arrival: Broadway's John Kander and Fred Ebb wrote it for Liza Minnelli to sing in 1977's New York, New York>(a film set in the '40s), and Frank Sinatra made it famous three years later. Even though it's not quite "A-number-one, top of the list" in our rankings, it remains the quintessential paean to "old New York," city of dreams, where brand-new New Yorkers arrive every day.—Adam Feldman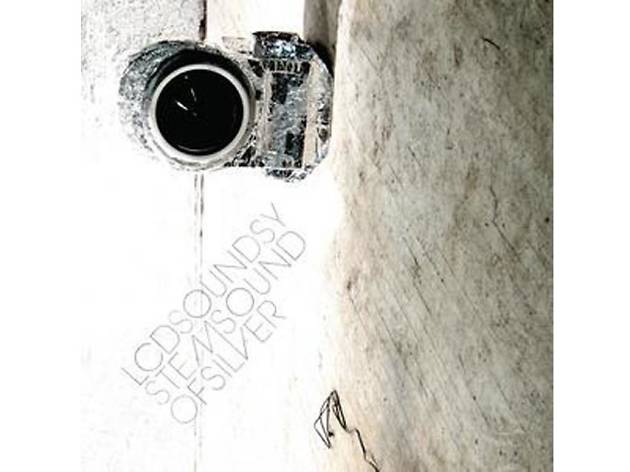 3. "New York, I Love You but You're Bringing Me Down" by LCD Soundsystem (2007)
From an album that inspired a critical love-in came a video that starred Kermit the Frog, for a song that LCD Soundsystem chose to close its farewell show. Its charms are many; A downtempo, half-shrugged first verse turns into a punch-by-punch slugfest by the song's end—the perfect equivalent to any New Yorker's relationship with the city we love to hate and hate to love. Besides appealing to city dwellers' nostalgia, it addresses trivial concerns ("Take me off your mailing list"), along with some big ones ("Our records all show you were filthy but fine"). And why is it all so infuriating? New York knows we'll never break up with her: "You're still the one pool where I'd happily drown."—Sophie Harris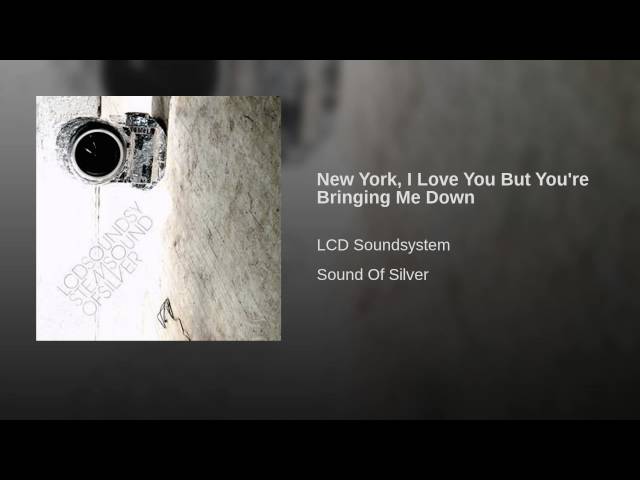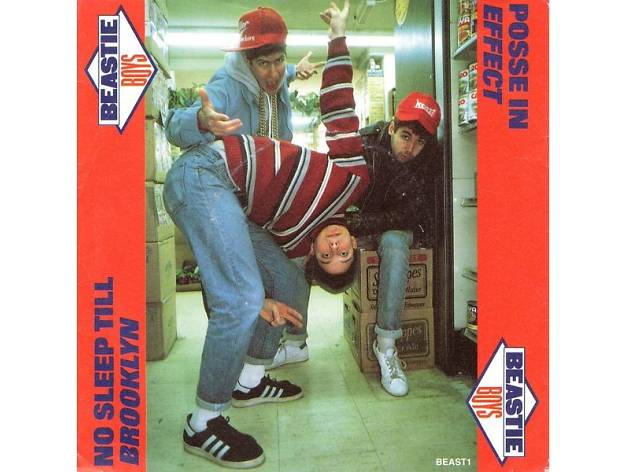 4. "No Sleep Till Brooklyn" by Beastie Boys (1986)
Like the Beasties themselves, this Licensed to Ill anthem runs on a mixture of local pride and adolescent obnoxiousness. Slayer guitarist Kerry King backs the three MCs as they take turns chronicling the lifestyles of the young, rich and tasteless on the road ("Got limos, arenas, TV shows/Autograph pictures and classy ho's"). They also drop in a reference to "cold kickin' it live" at MSG, just so you know they've risen to the top of the local heap as well.—Hank Shteamer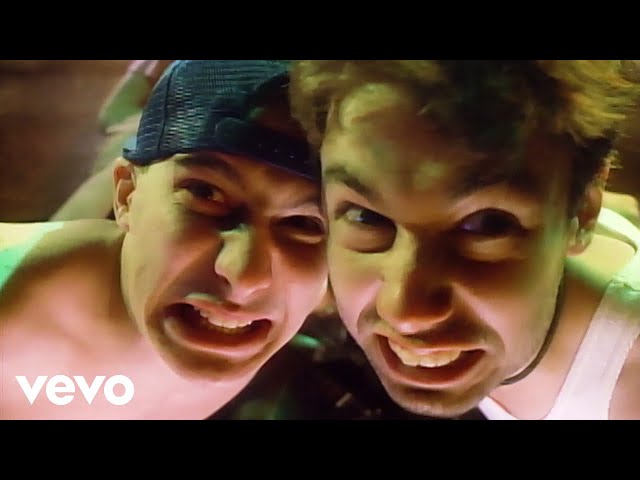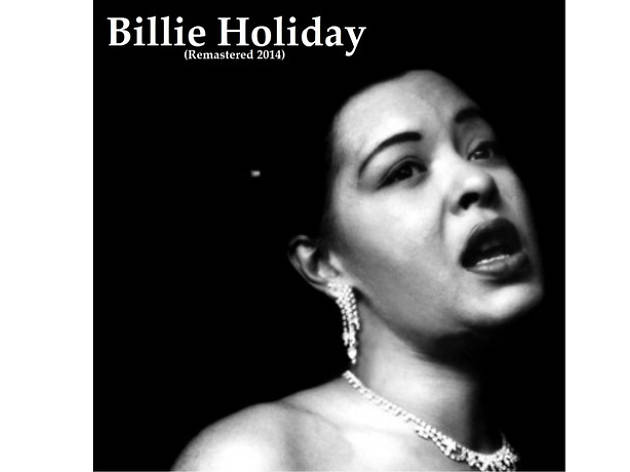 5. "Autumn in New York" by Billie Holiday (1952)
The bruised optimism of Vernon Duke's much-covered 1934 jazz standard—which allows that a New York autumn is "often mingled with pain," but insists that "it's good to live it again"—found its perfect expression in Billie Holiday's yearning version with pianist Oscar Peterson. Duke's moody music and poetic lyrics ("Glittering crowds and shimmering clouds in canyons of steel") are an invitation to fall in love.—Adam Feldman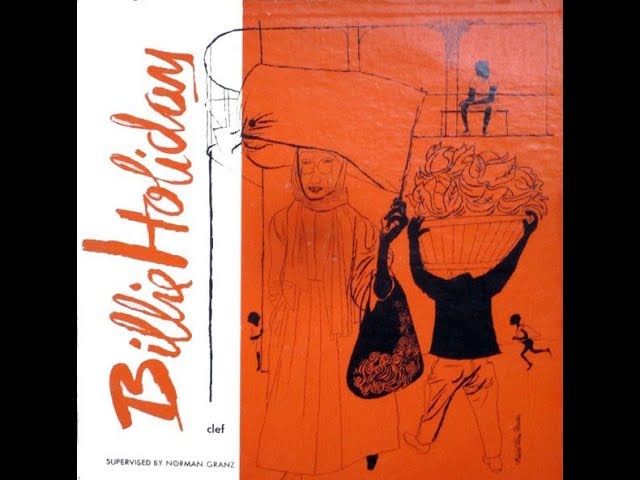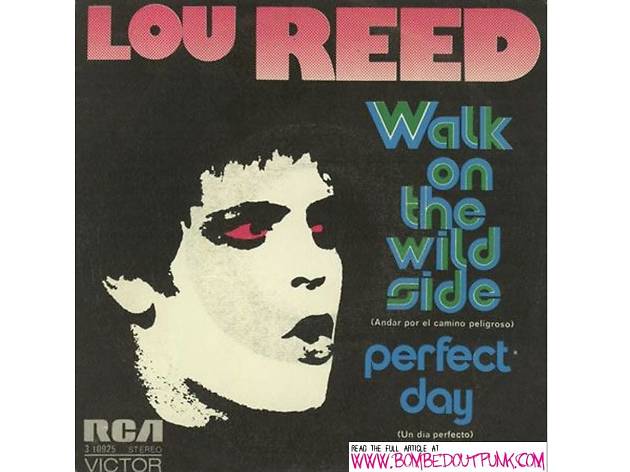 6. "Walk on the Wild Side" by Lou Reed (1972)
This deathless Lou Reed cut paints a wise, sympathetic portrait of the misfits, hustlers and junkies drawn like flies to New York City, where every outsider can find a sliver of acceptance, if not outright redemption. Even the track's signature sound—tubby acoustic bass tangled with slinky, fretless electric—was a hustle: In a 2005 interview, session player Herbie Flowers (who played both instruments) claimed he was just trying to make twice the cash.—Steve Smith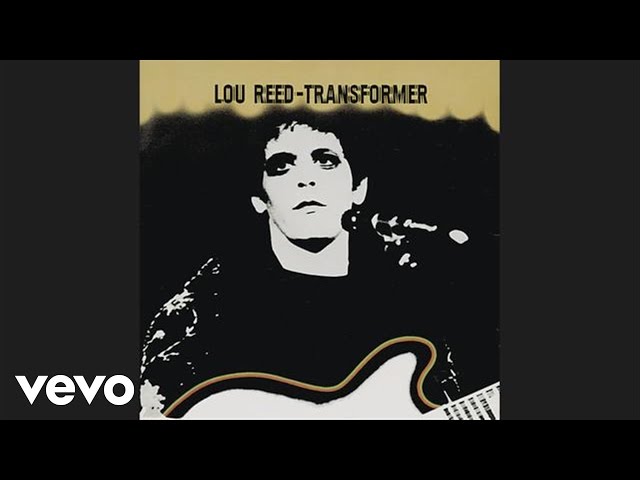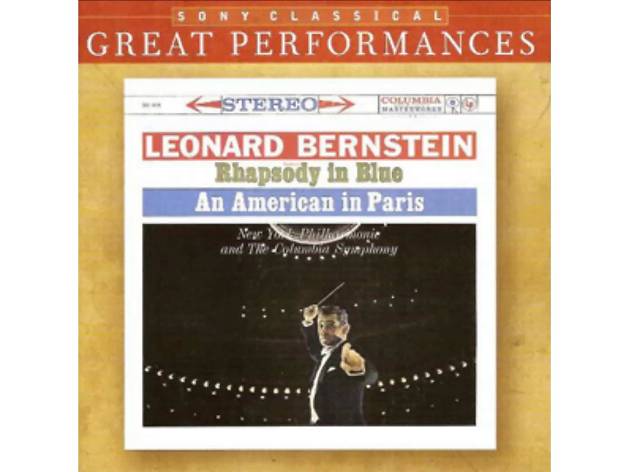 7. "Rhapsody in Blue" by Leonard Bernstein with the Columbia Symphony Orchestra (1959)
Gershwin was just 25 years old when he wrote this genre-bending composition for piano and jazz orchestra in 1924. A sublime collage of melodies and rhythms, the piece conjures the throb and clang of Jazz Age urban life so evocatively that it has become an aural signifier for New York City itself. The piece was notably used in the opening montage of Woody Allen's Manhattan and in the Hirschfeld-inspired sequence in Disney'sFantasia 2000.—Adam Feldman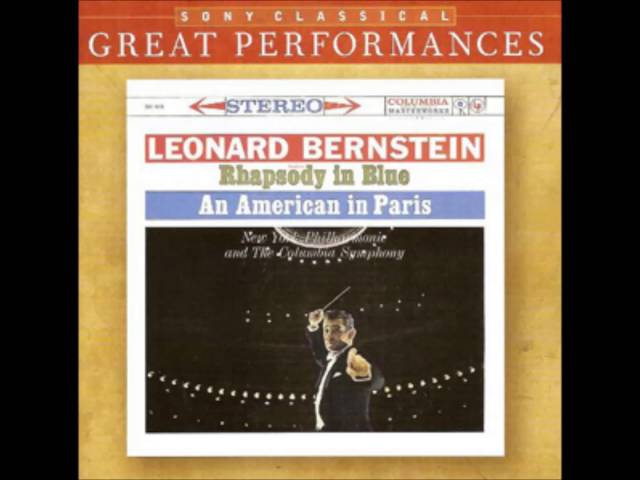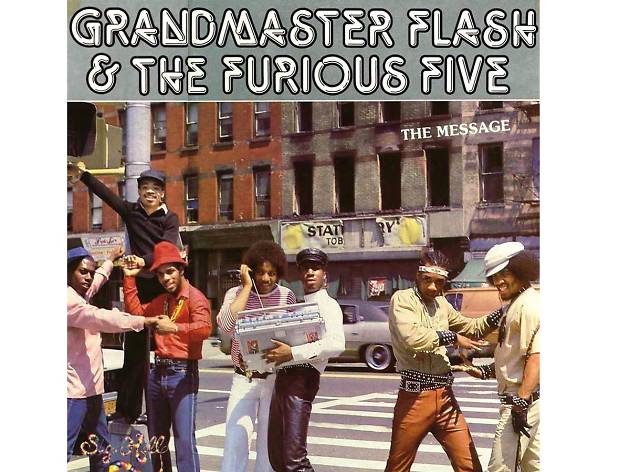 8. "The Message" by Grandmaster Flash and the Furious Five (1982)
Hip-hop existed before this breakthrough single dropped; still, with unprecedented prominence given to Grandmaster Flash's harrowing narrative over the Furious Five's slow groove, "The Message" arguably marks the birth of rap as we know it. The clear-eyed and explicit lyrics still pack a punch; in the repeated line "Don't push me/'Cause I'm close to the edge," you can sense the desperation of a neighborhood, a culture and a generation.—Steve Smith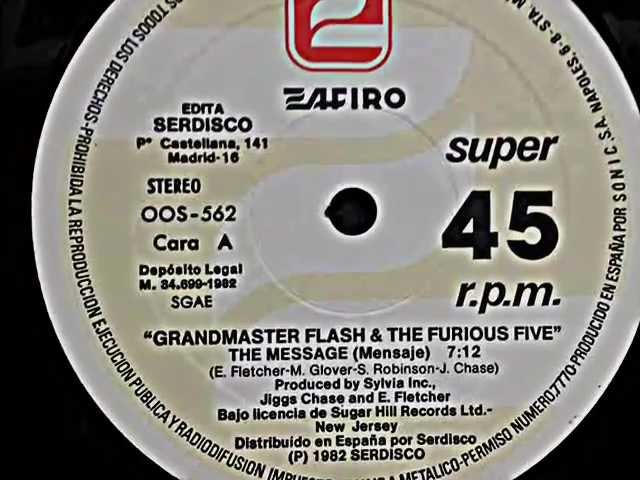 9. "New York, New York" by Ryan Adams (2001)
Modern-day balladeer Ryan Adams shot the devastatingly gorgeous video for this New York City hymn of praise against a backdrop that would change forever just four days later, when the Twin Towers were destroyed. The Grammy-nominated single from his excellent Gold album remains a fierce declaration of love, as well as a courageous rallying cry from a city recovering from loss and pain.—Marley Lynch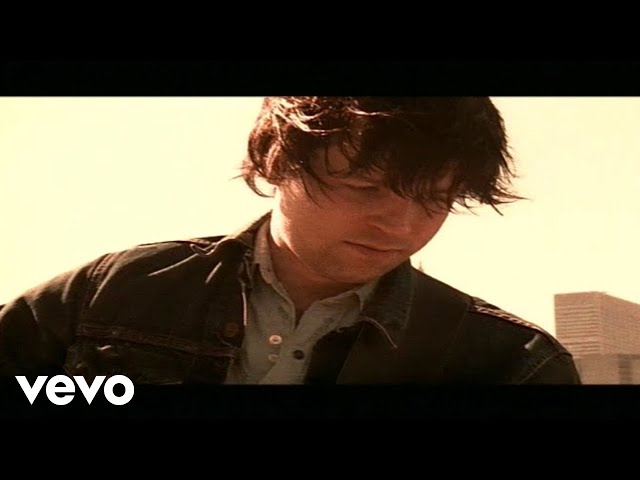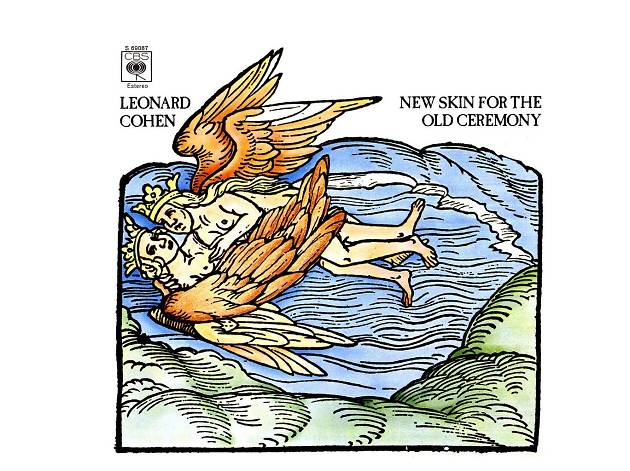 10. "Chelsea Hotel No. 2" by Leonard Cohen (1974)
Cohen's disarmingly tender reference to a blow job from Janis Joplin still shocks, but that's not what makes this song such an enduring portrait of NYC bohemia. When he sings, "Those were the reasons/And that was New York/We were runnin' for the money and the flesh," he doesn't come off as a perv so much as a sad, old poet, memorializing his own bygone wild days and the ones who didn't make it through theirs. If the Chelsea Hotel still retains any of its heady cachet (which was later unpacked with wry brilliance by Jeffrey Lewis in "The Chelsea Hotel Oral Sex Song"), we have this magical ballad to thank.—Hank Shteamer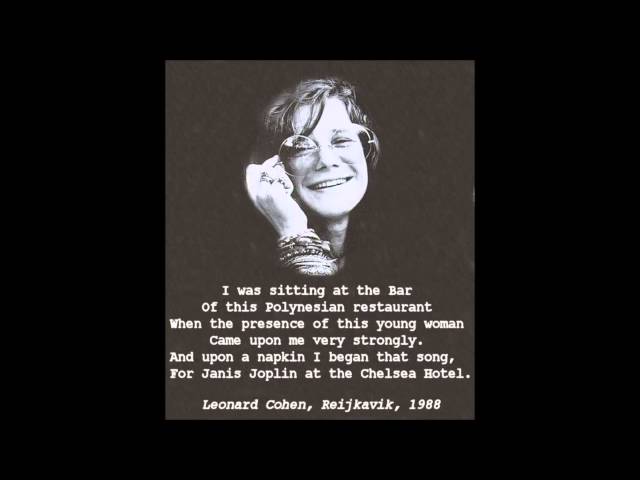 Show more
Listen to the best songs about New York
Need a New Jersey playlist?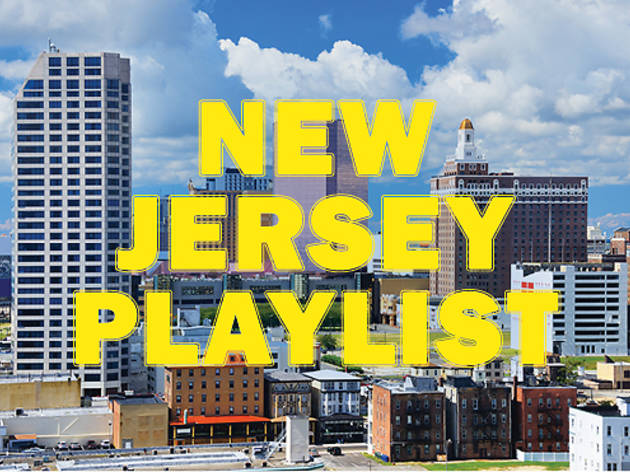 If you're heading to the Garden State, this playlist will get you there in toe-tapping style