Carnegie Hall hosts an all-star tribute to Prince
Questlove, Talib Kweli, Bilal, Booker T. Jones and more big stars shine at a benefit in honor of the Party Man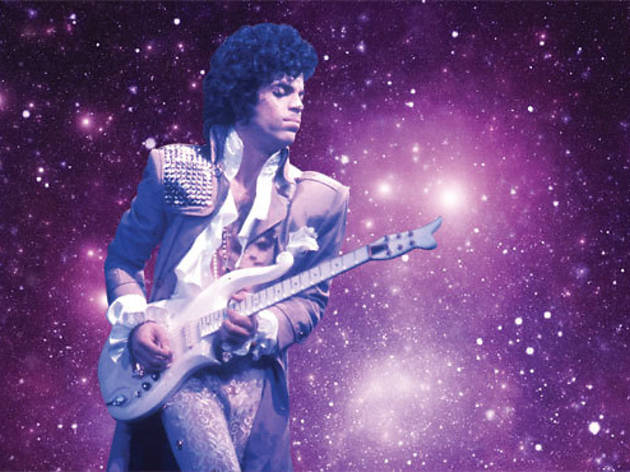 1/6
Photograph: Michael Ochs Archives
Roots musical mastermind Questlove helms a tribute to Prince at Carnegie Hall this week to benefit music programs for underprivileged youth in NYC, featuring the starry likes of Elvis Costello, D'Angelo and Maya Rudolph—with the Roots as house band, of course. We asked some of the performers what Prince means to them. Turns out you're not alone in memorizing his dance routines and knowing the words to his sauciest songs.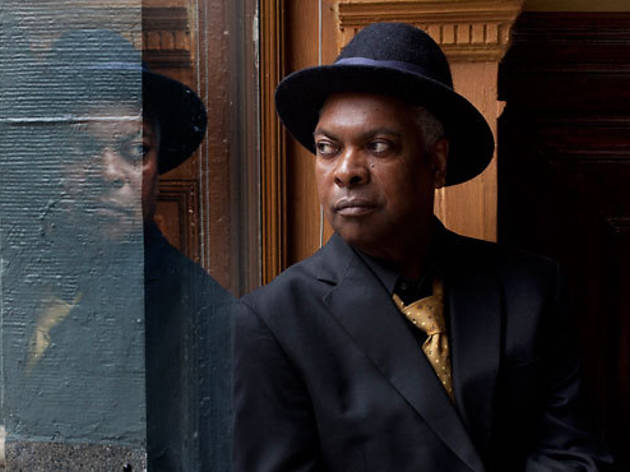 2/6
Photograph: Courtesy 118 West Management
Booker T. Jones
The first Prince song I heard that really knocked me out was called "Head." It's very inappropriate. But his guitar playing, his songwriting, his stage presence is just one of a kind.
Do you identify with Prince as a fellow child protégé?
You know, I think I would say we were conduits. Sometimes the flow is huge, and you have to figure out in your life how to deal with it, and how to get it out to the public so that it makes sense in a practical way. You're not sure where it's all coming from. You're not sure if it's your own ego, or what to think of yourself. But the thing to do is practice every day and be in a position to recreate—my music, I hear it in my head.
Have you ever met Prince?
We've been in the same room at…was it the R&B Awards? It was the second time I was ever in his presence—and I speak of that in a royal sense. There's deity and divinity in certain people and I don't know where it comes from, but it's there: Paul McCartney, Stevie Wonder, Beethoven.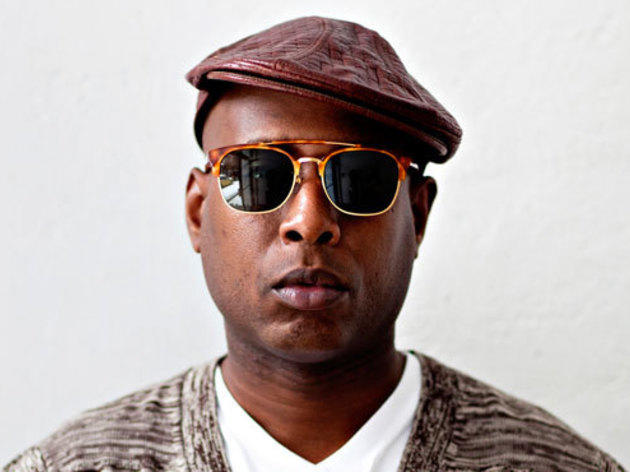 3/6
Photograph: Anna Sian
Talib Kweli
Prince is an artist who cuts across age, race and gender. When I was little, I recall doing a dance contest with some of my cousins to "I Would Die 4 U." I memorized every lyric to Purple Rain, including "Darling Nikki"—even though I was too young to be memorizing those lyrics. And then, later in my life, I've become friendly with Prince. I consider him as a friend, and the fact that I've been able to go to his house and just talk with him as an artist—when I tell people that, they're like "Wow!" It's like meeting Jesus. Even as many times as I've met Prince, every time is like the first time. I'm definitely still awed and still nervous in his presence. He is a treasure.
I've put out a bunch of solo albums, and a bunch of albums with groups. But even when it's just my name on the cover of the album, it's a collaborative effort, because I don't know how to play instruments, I don't know how to write melodies. I'm not Prince, you know what I'm saying? There are only so many artists who, when they're putting out an album, it's possible that they played their own instruments, wrote every lyric, sang every song. Prince is one of those artists, who you can count on one hand, who could do that.
How excited are you about this show?
I mean, look: If I was performing with the Roots, I would be excited about that. If I was performing at Carnegie Hall by myself without the Roots, I would be excited by that. The fact that it's going to be the Roots, Prince and all the other artists that are going to be invited, and it's Carnegie Hall? It doesn't really get better.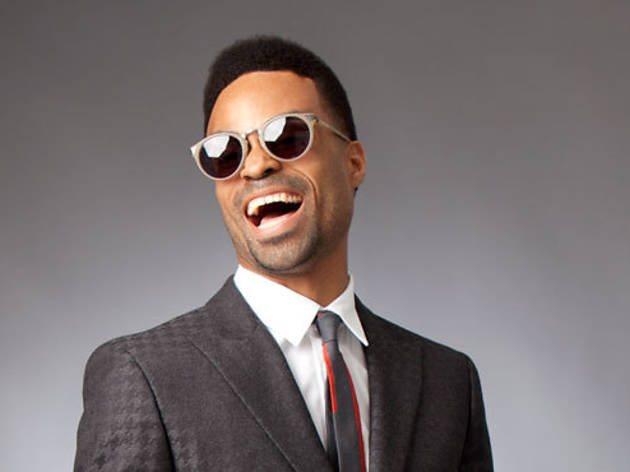 4/6
Photograph: Courtesy of eOne music
Bilal
I grew up listening to Prince all through the house; my aunt played "Adore" down to the nine [Laughs]. But my favorite Prince song is "The Ballad of Dorothy Parker." Oh man, it kinda gives you a bit of Sly Stone, but it's really funked out. At the show I'm gonna do "Sister." I think that Dirty Mind album is one of his best records.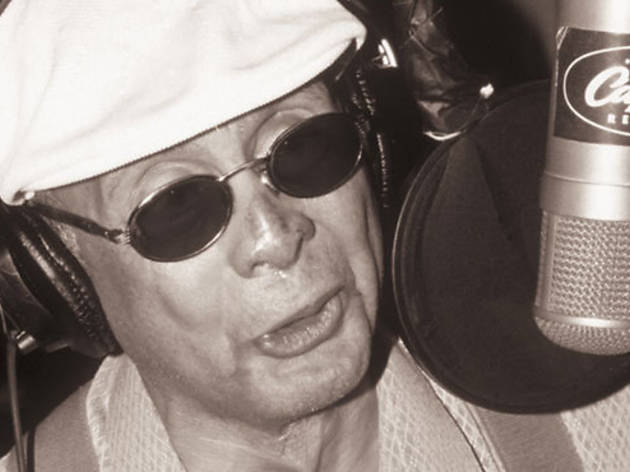 5/6
Photograph: Courtesy Blind Ambition Mgt
Jimmy Carter, The Blind Boys of Alabama
Well, you know, Prince is a fan of ours. We were in a concert, I forgot what city we were in, but he was there. We didn't know it, and next thing we knew he was onstage with us. We were so happy to have him up there. He played the guitar for us a few months ago. We were on our final song. It was a real toe-tapping song, and he just got in the mix of it.
Are you a fan of his?
I'm a primarily a country-music fan, but I listen to all kinds of music, so his is the sort of music I listen to. I'm a fan of his.
How old were you when Prince was first making records in the 1980s?
[Laughs] Oh, I was no spring chicken…I'm a pretty old guy. I was a middle-aged guy then.
The advantage of being older and making music is that nothing is really that shocking.
That's right! Yeah.
What are you most looking forward to about the show?
Well, I was hoping that Prince would be there. I don't know if he's going to be there or not. I hope he is.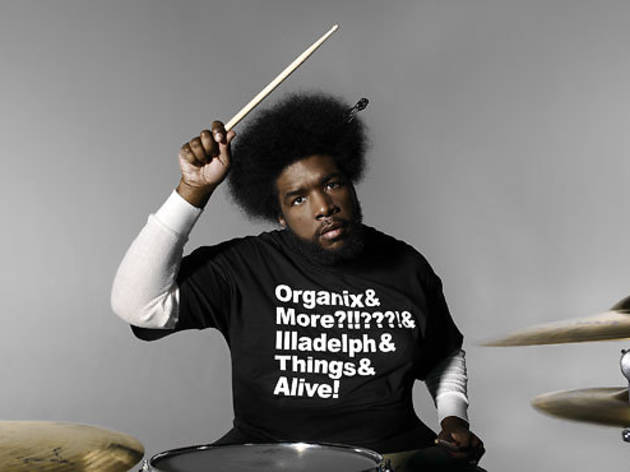 6/6
Photograph: Chago Akii-Bua + Brian Jones
Questlove
Prince has been a personal hero of mine for the longest time, since I was seven years old. The reason I remember his music so much was because when they premiered his single on WVAS-FM in Philadelphia, my mother had gotten a phone call that her father had died and they rushed me upstairs and put headphones on my ears to drown out what I was hearing. It just so happened at that time a Brothers Johnson song was on, called "Streetwave," and right after that was "Soft and Wet" by Prince. So that was the soundtrack: I could clearly see that something had happened, seeing my mom cry on her knees and sobbing, but this Prince song was on. So that image was frozen—he made a very serendipitous entry into my life. And from that point, I was familiar with him but I didn't pay total attention until the Controversy period…you know, Dirty Mind was just a little bit too rude to enter my household, plus it really wasn't getting radio play. So it took his fourth album to bring it back home, and I've been faithful ever since.
Have you hung out with Prince?
Yeah I've played with him a lot. Usually when he comes to New York, I've gone onstage and drummed with him.
Are you musical like-minds?
I would hope to be! [Laughs] He's a hero of mine, so I try to learn all I can from him.
How did you decide on the guest list for Carnegie Hall?
Well, by the time I came aboard they had already started the process of pulling people in, so if anything, I was chosen last! [Laughs] Normally for this type of thing they would start with the bandleader—I guess they thought maybe I'd be too busy to do it. But I'm still gonna try and make it my own.
Are you the reason D'Angelo is on the lineup?
Yeah, I pulled him in; we found out about the project together. Prince definitely played a pivotal role in his influence on the Voodoo album, and on this new D'Angelo record—which will come out [Laughs], I promise.
Did you match the artists to the music?
Some people had already come equipped with their songs, so I had to work on that. I would've assigned some of these people with different songs, 'cos the thing with Prince, one of the easiest traps you can fall into—especially for a person with a jealously guarded fanbase like Prince has—is to do the obvious stuff, you know what I mean? So I've tended to pull in some obscure stuff, some lesser-known things. That way they're given more freedom.
Are you worried people will come wanting to hear the hits?
There's going to be a little bit of everything, but I didn't wanna overdo it on the pop hits. I want to protect the interpreter from getting lambasted, because they can't handle a song that has too many expectations. Is Prince gonna be there? I…cannot tell you that! [Laughs]