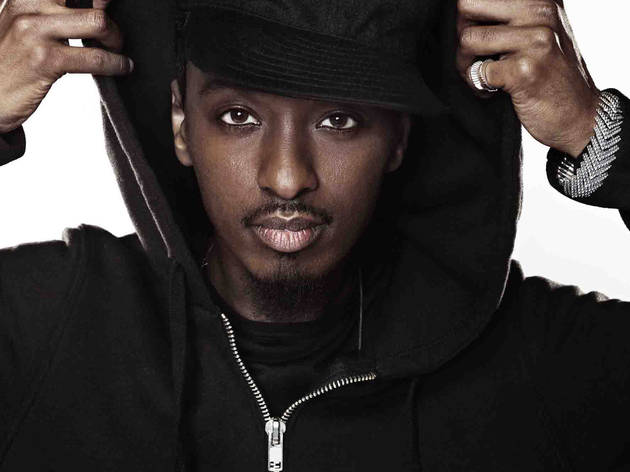 Forthright hip-hop troubadour K'naan waves his flag for Global Citizen Festival 2012
The Somali-Canadian hip-hop star talks up a big free Central Park show with Neil Young and Foo Fighters
A Somali-Canadian troubadour who's made global waves with his stirring mix of hip-hop, soul and protest folk, Keinan Abdi Warsame—known as K'naan—has also become an outspoken voice for humanitarian concerns. We talked with him recently about Global Citizen Festival 2012, a free Central Park concert with Neil Young, Foo Fighters and the Black Keys on Saturday 29, to which audience members must earn admission by taking action for social causes.
When you were growing up, did you ever see a big charity concert and think, They're really doing it right, that's going to make a difference?
I'll be honest, I thought that mostly they were really doing it wrong when I would see those kinds of celebrity get-togethers. I don't remember having confidence that something like that could be useful, relevant or even dignified.
How did you come to be involved with Global Citizen Festival, then?
I met with people who were explaining to me what they were trying to do. I like when people are already doing what they wanted to do, and you involve some kind of work around it—some kind of well-intentioned work that can be useful in more ways than just seeing a great concert. I mean, sometimes a song has changed my life. It wasn't a campaign or a political rally; it was just a good melody that changed my life. If you can do that, and separately find a way that it can connect to some other positive thing also, then that's a plus.
Was one of the attractions of Global Citizen Festival the idea that people had to earn their way in?
Yeah, I think that's a very cool way to do it. It's like, when young offenders are sent to do community service, they're like, "Aww, man, I don't want to do that." And then they do something, and they like the idea of doing good things. This is far more appealing, because you're going to go see your favorite musicians and bands. It just reminds you that by doing something good or something charitable, these people are signing on in support of your act, which I think is a nice way to do it.
Global poverty seems like such a huge issue. How does someone even begin to conceptualize the idea of eliminating it?
It does sound large, but part of the reason is because of this idea that it's an unattainable fantasy. Oftentimes when we're in a position of privilege, we imagine that we earned that position. We don't really know all the elements that have put us in that place. Just where you're born changes your destiny, in terms of equality and empowerment. It can totally change with whether you're born in Botswana or born in Boston. If you take away those ideas of privilege—"I made myself"; "I'm born here, therefore I earned this"—then you really begin to see equality for what it is, and justice for what it is. You begin to have closer neighbors than you thought you had.
Your new album, Country, God, or the Girl, has some famous guests who are known for charitable acts: Bono, of course, but also Keith Richards. Any surprises up your sleeve for Central Park?
[Laughs] Those are busy guys, you know?
You don't have Bono on speed dial?
I do, actually—he's a friend and a supporter. But you don't call your friends at every turn. They don't have to carry every couch up the steps.
K'naan plays Global Citizen Festival 2012 in Central Park Sat 29.
Follow Steve Smith on Twitter: @nightafternight