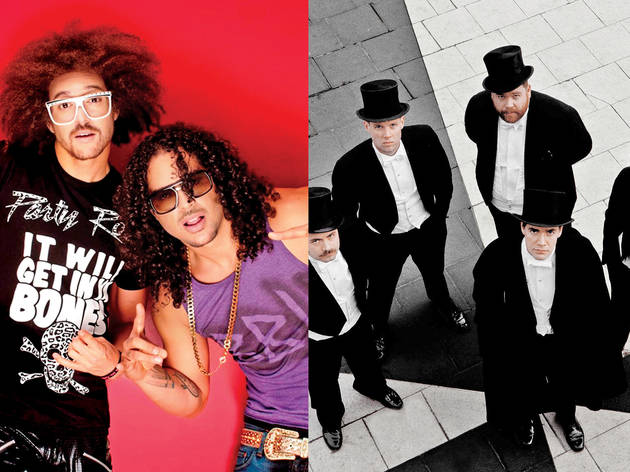 Live preview - LMFAO/The Hives smackdown
We pit buzzy dance duo LMFAO against stylish Swedes the Hives to see who wins the party-rock belt.
Prepare to party—or rather, prepare 2 party—with total disregard for grammar, ethical codes or noise levels, as two juggernauts of fun hit town this week. But which will claim the party crown? Let battle commence!
---
LMFAO plays Nassau Coliseum Tue June 26, 2012 and Prudential Center June 29, 2012. The Hives play Terminal 5 Fri June 22, 2012.