Queens of the Stone Age reclaim the throne at Barclays Center
In a year of big rock reboots, Josh Homme & Queens of the Stone Age issued 2013's most unforgettable sleeper.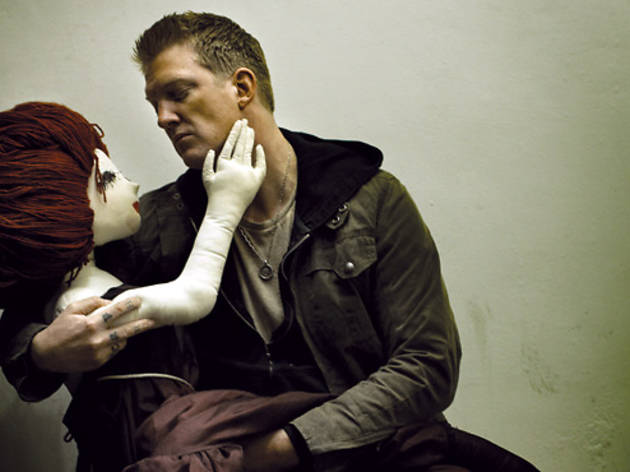 …Like Clockwork
, its first new LP since '07, is such a determinedly understated specimen.
As recently as his 2009 Them Crooked Vultures jaunt with John Paul Jones and Dave Grohl, QOTSA mastermind Josh Homme proved that he knows how to bring the bombast. On
…Like Clockwork
, though, he slows the tempos and widens the dynamic range, clearing the way for the craftiest, most emotionally resonant set of songs he's ever written. For every classic Queens cruiser like "I Sat by the Ocean" or "My God Is the Sun," there's a torchy ballad—"The Vampyre of Time and Memory," the title track—that finds Homme trading his signature slyness for unguarded introspection.
This is a downbeat record, but it's too weird to be maudlin.
Album highlight "Fairweather Friends," a boldly theatrical bit of ELO-ish prog-gone-pop abetted by piano and vox from Sir Elton himself, sums up the perils of underestimating Homme's gifts. The Queens may never qualify as a household name, but their microbrewed approach to big-room rock continues to epitomize an alternative that actually merits the designation.
Queens of the Stone Age play Barclays Center Saturday, December 15.
A Queen's Life: We survey Josh Homme's incredible journey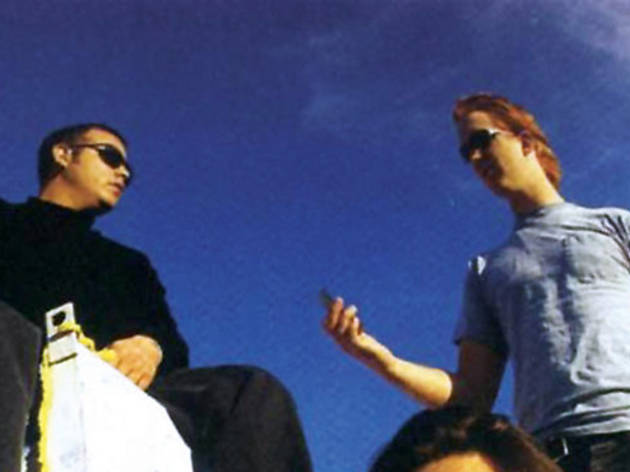 Kyuss
Before he hit it big with QOTSA, 
Homme concocted sublimely earthy 
stoner rock with this enigmatic 
Palm Desert, CA, crew.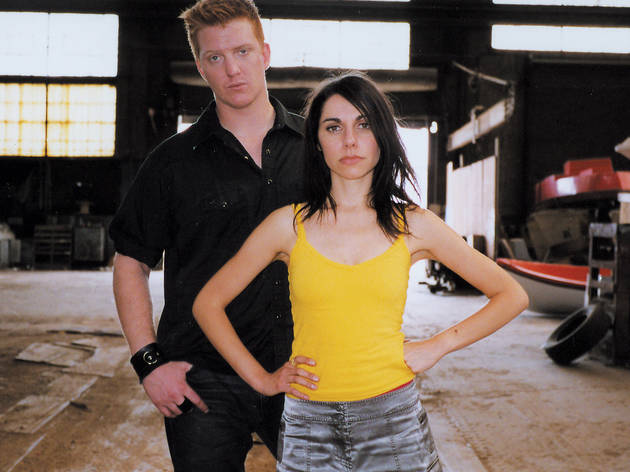 The Dessert Sessions
Everyone from PJ Harvey to Dean Ween dropped in on these round-robin studio hangs, hosted by Homme at his friends' Joshua Tree hideaway from '97 to '03.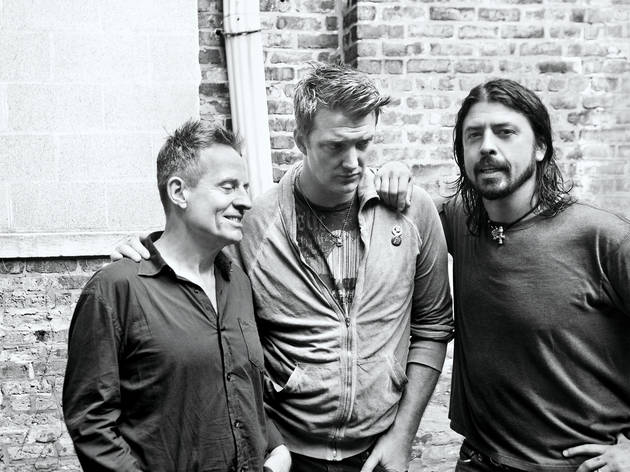 Them Crooked Vultures
A whimsical Homme side gig turned into one of the sturdiest new bands of 2009, thanks to the muscular precision of John Paul Jones and Dave Grohl.