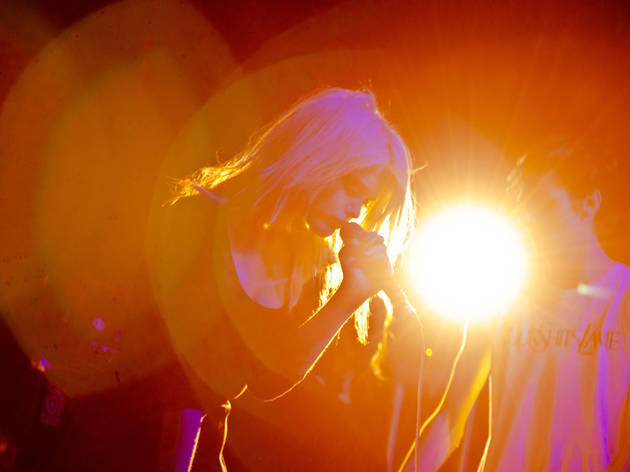 1/29
Photograph: Marielle Solan
Sky Ferreira at SXSW Music Festival 2013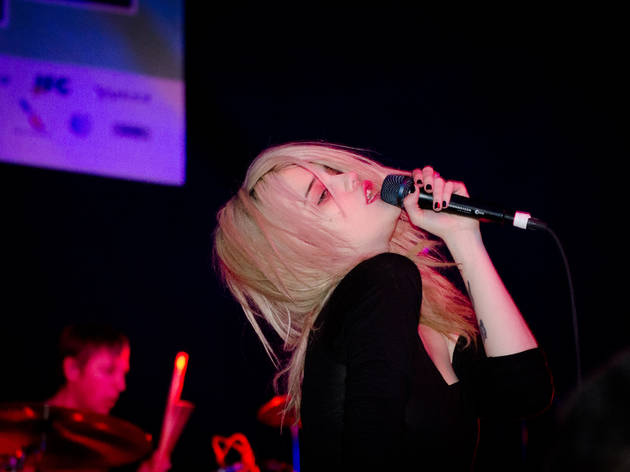 2/29
Photograph: Marielle Solan
Sky Ferreira at SXSW Music Festival 2013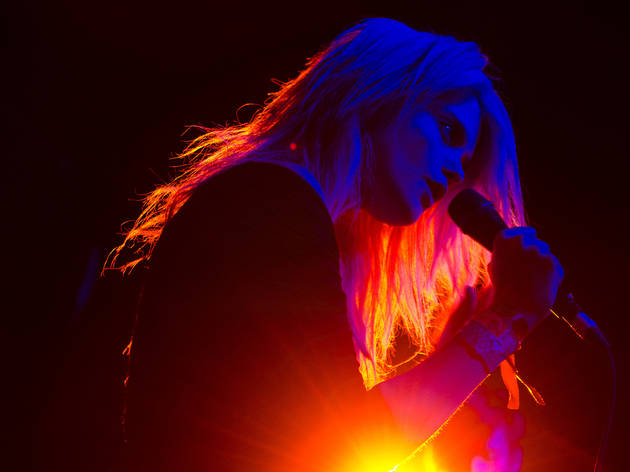 3/29
Photograph: Marielle Solan
Sky Ferreira at SXSW Music Festival 2013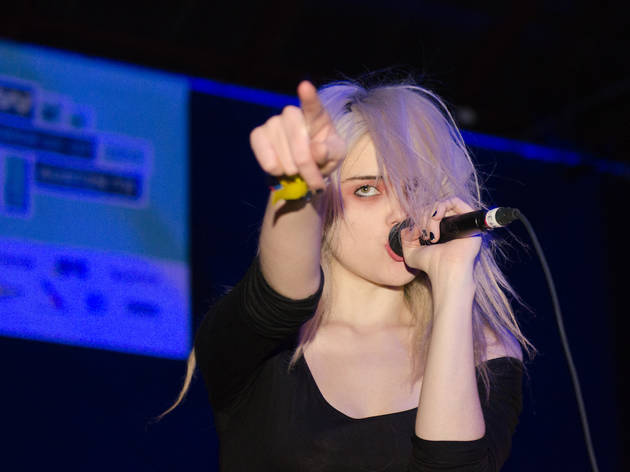 4/29
Photograph: Marielle Solan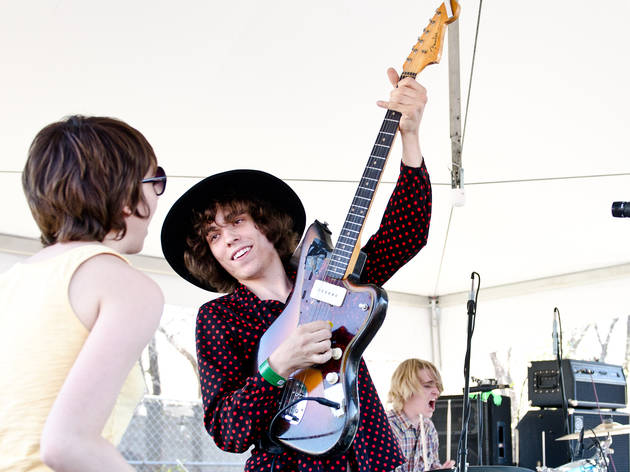 5/29
Photograph: Marielle Solan
Foxygen at SXSW Music Festival 2013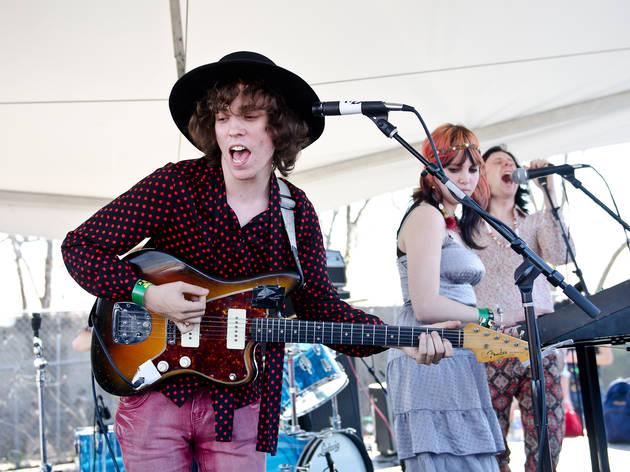 6/29
Photograph: Marielle Solan
Foxygen at SXSW Music Festival 2013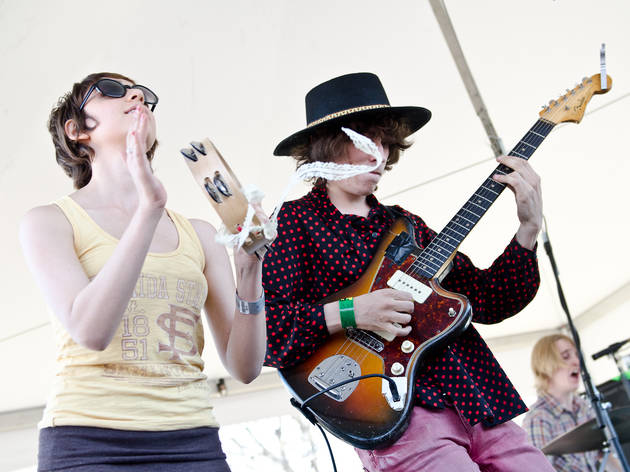 7/29
Photograph: Marielle Solan
Foxygen at SXSW Music Festival 2013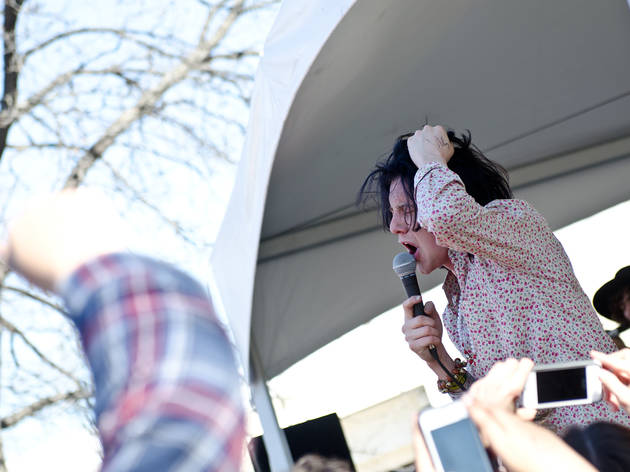 8/29
Photograph: Marielle Solan
Foxygen at SXSW Music Festival 2013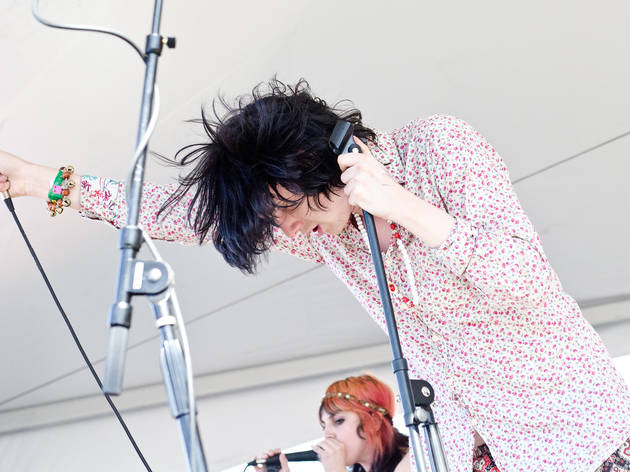 9/29
Photograph: Marielle Solan
Foxygen at SXSW Music Festival 2013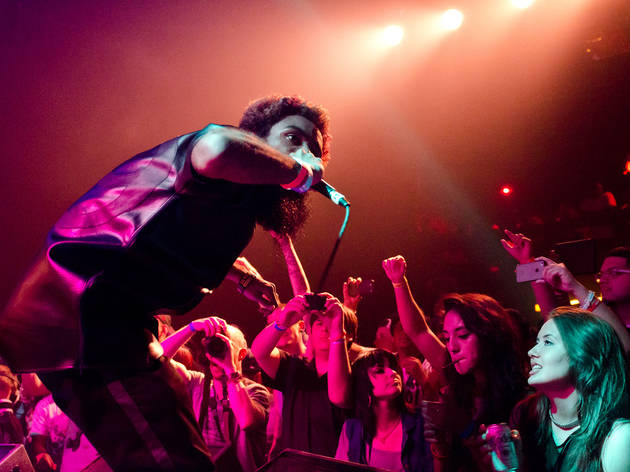 10/29
Photograph: Marielle Solan
Flatbush Zombies at SXSW Music Festival 2013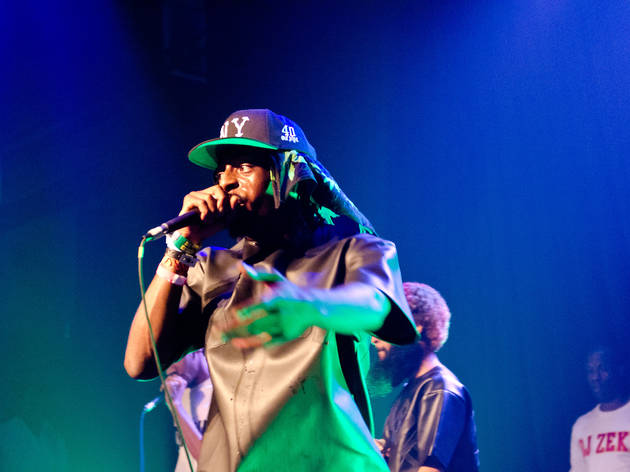 11/29
Photograph: Marielle Solan
Flatbush Zombies at SXSW Music Festival 2013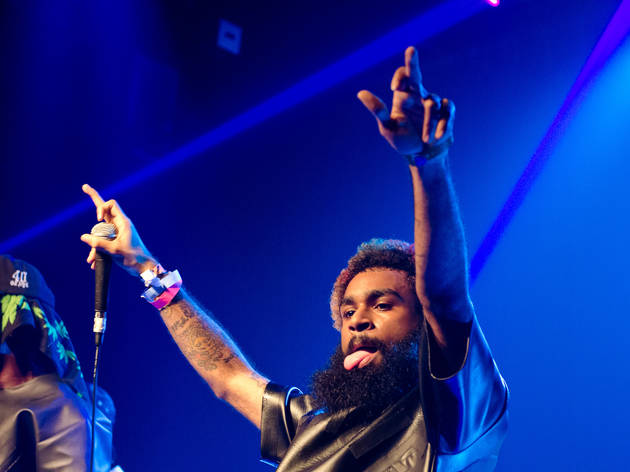 12/29
Photograph: Marielle Solan
Flatbush Zombies at SXSW Music Festival 2013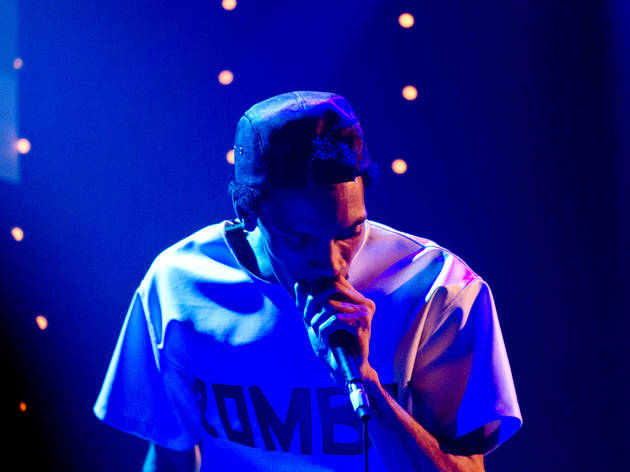 13/29
Photograph: Marielle Solan
Flatbush Zombies at SXSW Music Festival 2013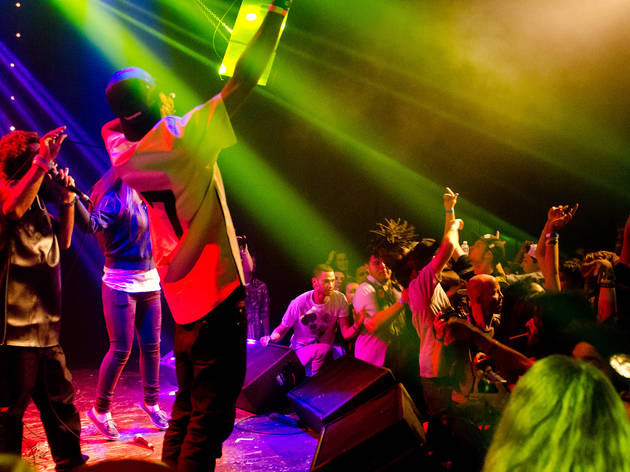 14/29
Photograph: Marielle Solan
Flatbush Zombies at SXSW Music Festival 2013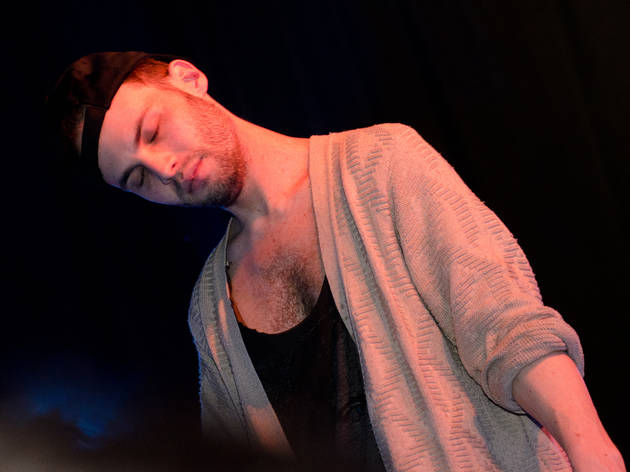 15/29
Photograph: Marielle Solan
Autre Ne Veut at SXSW Music Festival 2013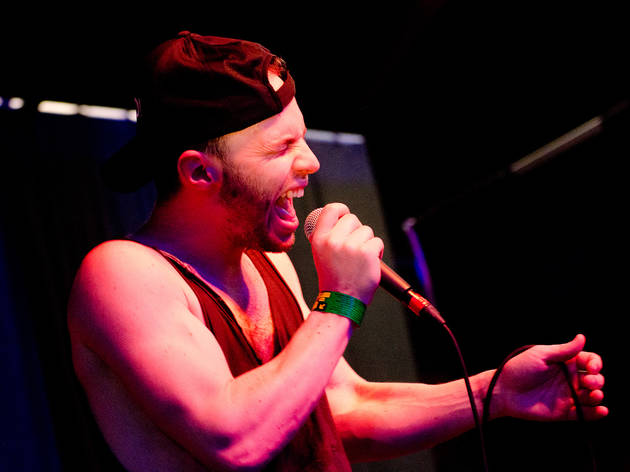 16/29
Photograph: Marielle Solan
Autre Ne Veut at SXSW Music Festival 2013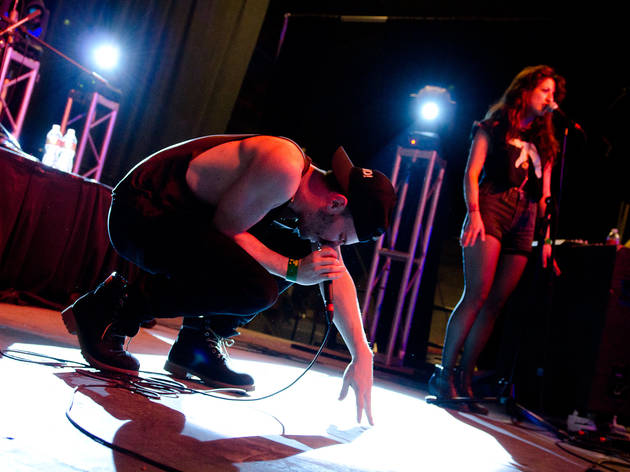 17/29
Photograph: Marielle Solan
Autre Ne Veut at SXSW Music Festival 2013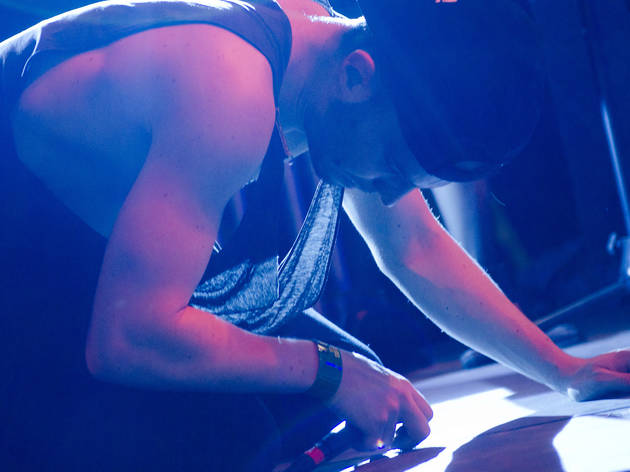 18/29
Photograph: Marielle Solan
Autre Ne Veut at SXSW Music Festival 2013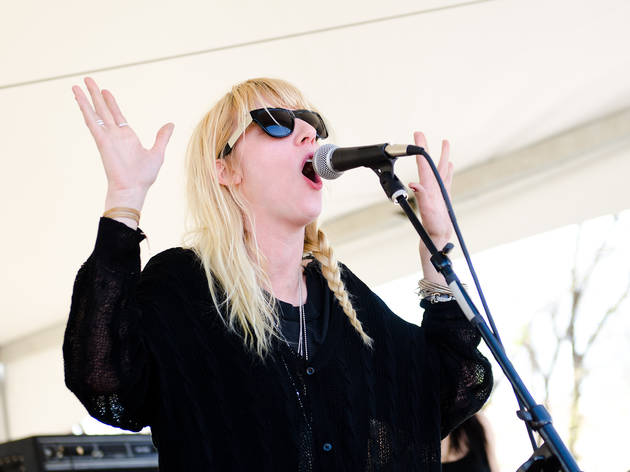 19/29
Photograph: Marielle Solan
White Lung at SXSW Music Festival 2013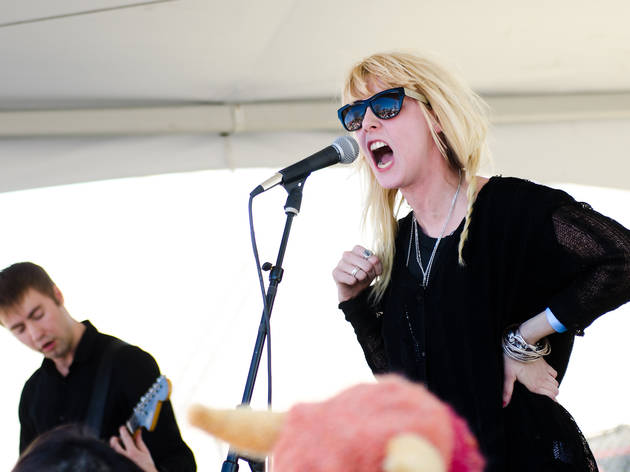 20/29
Photograph: Marielle Solan
White Lung at SXSW Music Festival 2013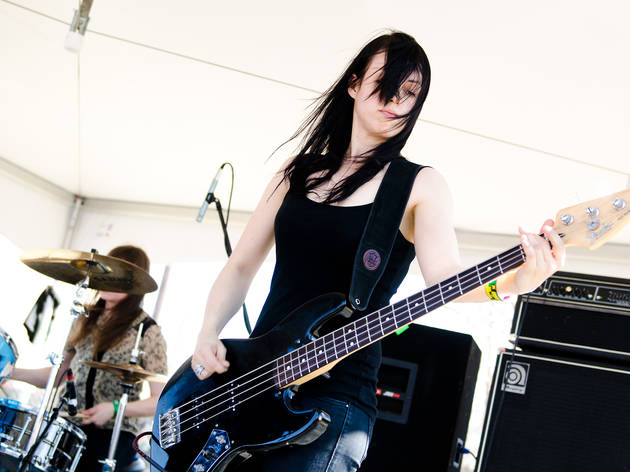 21/29
Photograph: Marielle Solan
White Lung at SXSW Music Festival 2013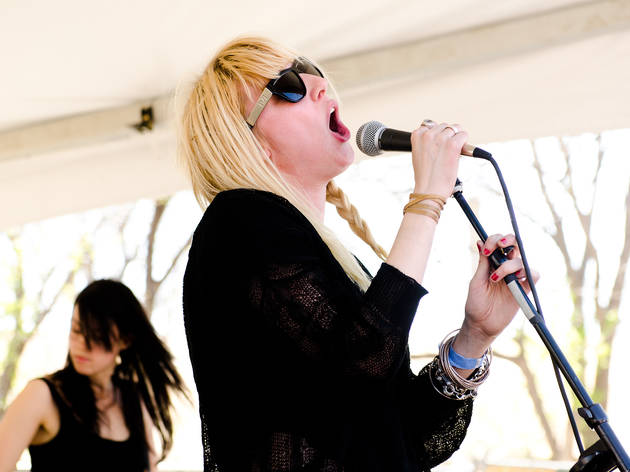 22/29
Photograph: Marielle Solan
White Lung at SXSW Music Festival 2013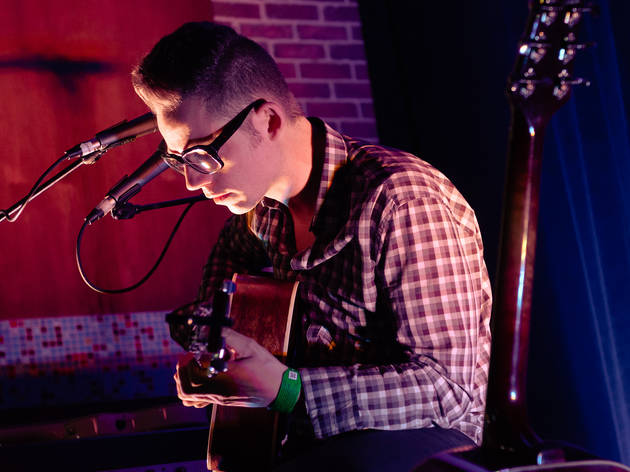 23/29
Photograph: Marielle Solan
Bernhoft at SXSW Music Festival 2013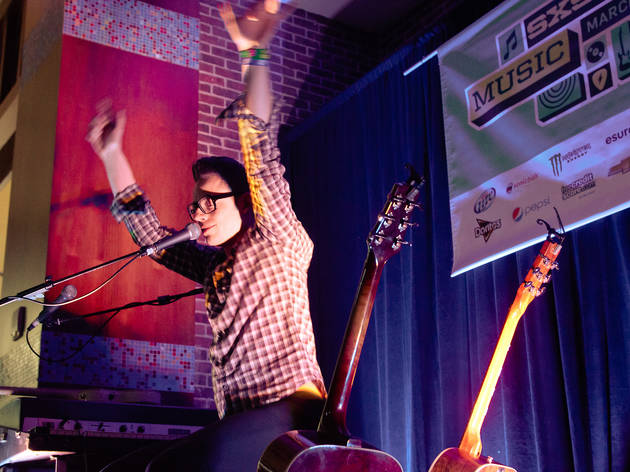 24/29
Photograph: Marielle Solan
Bernhoft at SXSW Music Festival 2013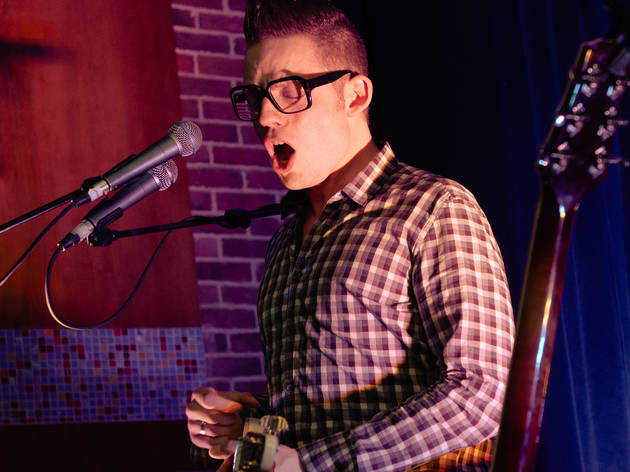 25/29
Photograph: Marielle Solan
Bernhoft at SXSW Music Festival 2013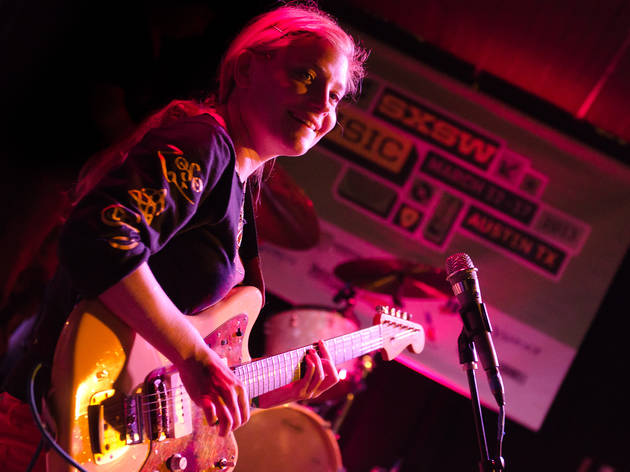 26/29
Photograph: Marielle Solan
Marnie Stern at SXSW Music Festival 2013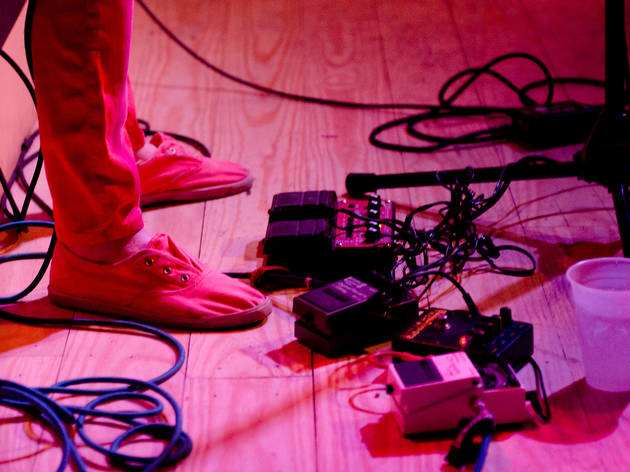 27/29
Photograph: Marielle Solan
Marnie Stern at SXSW Music Festival 2013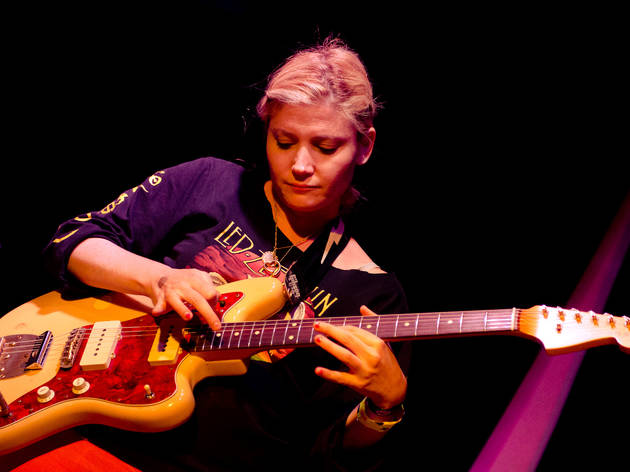 28/29
Photograph: Marielle Solan
Marnie Stern at SXSW Music Festival 2013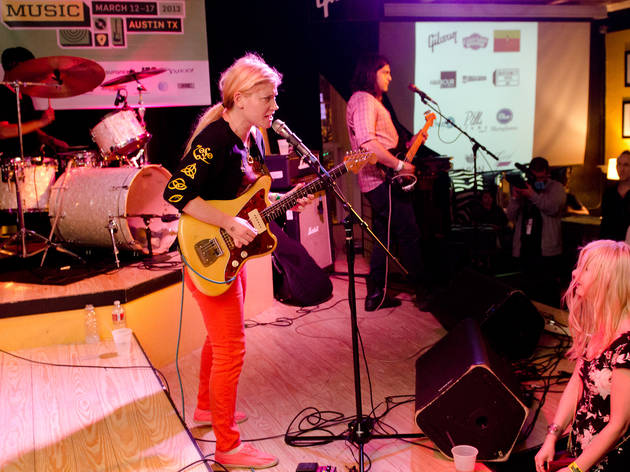 29/29
Photograph: Marielle Solan
Marnie Stern at SXSW Music Festival 2013
SXSW 2013 day three: Concert photos, highlights and more
Discover our favorite moments from SXSW on Thursday—as well as the best and worst bathrooms in Austin.
We made it through thirsty Thursday at this year's SXSW music festival in one piece. So, erm, cheers to us! We also caught great gigs—Charli XCX, Flatbush Zombies—and a speech by some dude named Dave Grohl. Find our thoughts on the day's festivities below—and read our up-to-the-moment tweets at @TimeOutNYMusic.

RECOMMENDED: All SXSW coverage
Sophie Harris's highlights from SXSW, day three
Best show: Flatbush Zombies at Bar 96, midnight. Thrillingly far out.
Worst moment: Going to Peter Rosenberg's excellent NYC hip-hop showcase at the North Door and asking a strung out hipster girl if she knew who was playing. She shrugged, "A black guy." As if he'd heard the exchange, ASAP Ferg (onstage, part of the ASAP Mob) performed a crushingly good "Black Man, White World."
Best new band: AV is a Portland, Oregon, outfit fronted by powerfully lunged twin sisters who sound like Dirty Projectors and Har Mar Superstar teaming up. They were good enough to make this writer abandon her lunch after hearing their music pouring out of a bar on 3rd Street.
Most ridiculous pop-up venue: The towering Doritos Stage, which appeared on 6th Street for a surprise Ice Cube show that could not have been harder to get into if it had been surrounded by a moat.
Top Dave Grohl quote from his keynote speech: "I can truthfully say that 'Gangnam Style' is one of my favorite songs of the past decade. Is it any better or worse than the last Atoms for Peace album? And who's to say what's a good voice and what's not? Imagine Bob Dylan singing in front of Christina Aguilera [on The Voice]. 'It's a little nasally and sharp.…' "
Grohl on his first band: "We even played the Stones' Time Is On My Side in a fucking nursing home." -SH #SXSW

— Time Out NY Music (@TimeOutNYMusic) March 14, 2013
Grohl talks about Kurt's death. Total silence in packed out hall. #SXSW

— Time Out NY Music (@TimeOutNYMusic) March 14, 2013
Worst bathroom: At the Mohawk (see photo below). And this was the ladies' restroom.
Marley Lynch's highlights from SXSW, day three
Best show: Charli XCX at Filter mag's day party at Cedar Street Courtyard. Catching the British popstrel, who looks like a goth cheerleader and sounds like an off-kilter Robyn, for the second time was twice as nice. For a taste, watch the music video for Charli XCX's "You (Ha Ha Ha)."
Best overheard: "If I wanna be loved, I gotta be in three places at once tomorrow." We know, SXSW problems.
Best surprise: Catching a lakeside show from Mexico's preeminent alt-rock band, Molotov. The aggressively enthusiastic crowd (shouting "culero," a.k.a. "asshole," is evidently a term of endearment) was a refreshing change from a folded-arms hipster audience.
Worst moment: Rushing to the Spin House to catch Angel Haze's headlining set at 1am, only to find out I missed her. Again. (Turns out she had gone on early because the crowd was light.)
Best bathroom: At the Driskill Hotel, on the mezzanine level—floral wallpaper, marble countertops, and thoroughly clean, with no line. Check out the photo below of my friend in said space.