Japanese artist Yayoi Kusama has a big New York City following.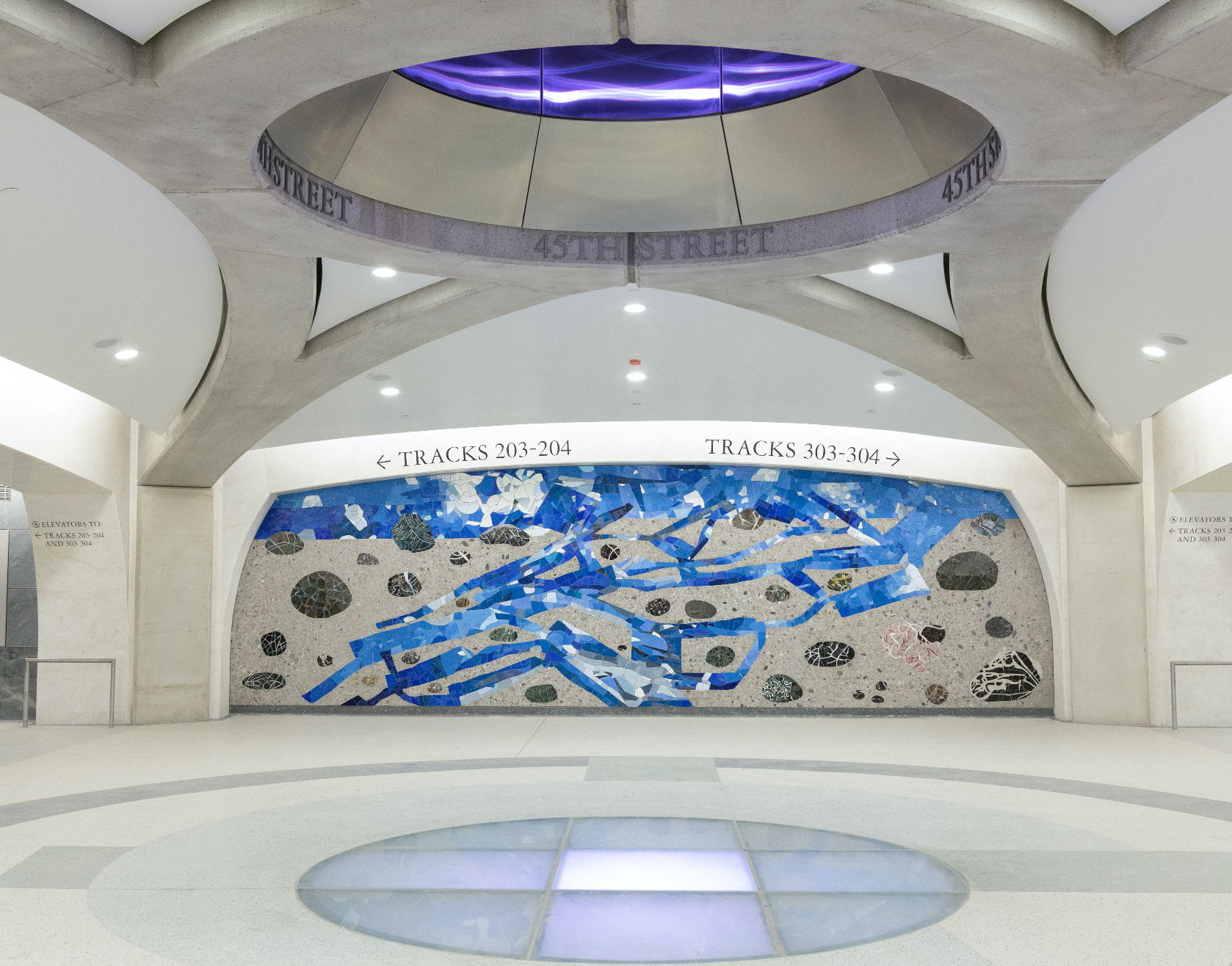 Each time her work is shown here, i.e. the New York Botanical Garden's "KUSAMA: Cosmic Nature" in 2021 and Yayoi "Kusama: Festival of Life" at David Zwirner in 2017, we line up around the block and sell out tickets.
Now, millions of people will be able to see her work for free—underground.
MTA Arts & Design announced that Kusama and artist figurative artist Kiki Smith have been commissioned to create floor-to-ceiling mosaics at the new Grand Central Madison Terminal. They'll cover 2,400 square feet with one of them stretching 100 feet long, according to the New York Times.
Kusama's "A Message of Love, Directly from My Heart unto the Universe" will be on display on the Madison Concourse between 46th and 47th Street. Expanding on the artist's iconic "My Eternal Soul" series, the glass mosaic "highlights a variety of motifs for visitors to discover," reads an official press release.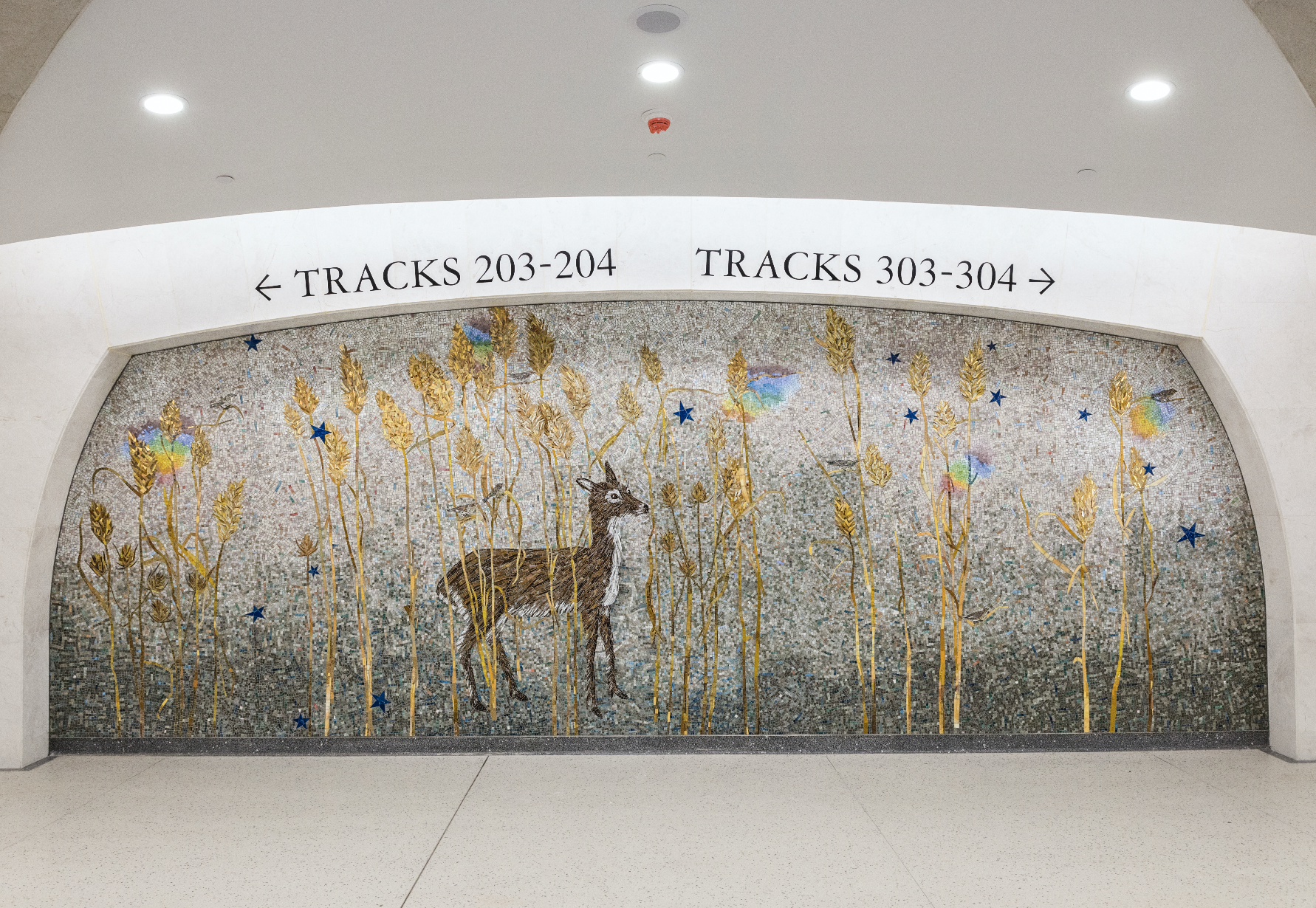 Smith's five individual mosaics, on the other hand, will be located across two levels of Grand Central Madison, spanning a total of 1,400 square feet and building "on the motif of the natural world that Smith has explored in her oeuvre for decades," reads the press release.
What the mosaics will look like hasn't been unveiled, but Smith told the Times that hers would "bring the beauty of the eastern shores of Long Island and the East River light to life."
"I created this work with the goal of giving people a beautiful image to carry with them and to provide a sense of place in the station," Smith said to the Times.
In a statement, MTA Arts Director, Sandra Bloodworth said that Grand Central Madison is set to be the new must-see destination in Manhattan.
"We are thrilled to include powerful and thought-provoking art by two incredible artists for everyone who passes through this new public space," she said. "These extraordinary original artworks will be part of the fabric of the city and will bring joy to all who travel through."
In addition to the mosaics by Kusama and Smith, MTA Arts & Design has also announced the installation of temporary digital artworks on five monumental LED screens, plus rotating photography lightbox exhibits, an ongoing Poetry in Motion program and, excitingly, a schedule of live performances that will be presented throughout the terminal.
As of now, Grand Central Madison is set to open before the end of the year.