Lately, Dutch artist Mark Manders has been constructing large, figurative bronzes that look like they're composed of cracked clay, a trompe l'oeil method that continues in his public art piece, Tilted Head. A massive rendering of the eponymous subject who appears to have been cut in half and shored up with planks, it's the Public Art Fund's latest commission for Central Park's Doris C. Freedman Plaza (60th Street and Fifth Avenue). With its eyes closed as if it were sleeping, dreaming of the green space just beyond, Tilted Head's poetic quality speaks to Mander's original ambition to be a writer, though he started creating art at age 18. Since then, he has become internationally renowned, representing Holland at the 2013 Venice Biennale, among other triumphs. Recently, he spoke with us by phone about his work and how the world could do just fine without it.
Did you use a model for Tilted Head?
No, I don't work from models. The piece isn't about any one person. It isn't male or female. It's just a head.
I've read that you think of all your work as something you could have made at age 18. Why?
At the time, I wanted to be a writer, but I became more fascinated with objects—how they relate to language and thinking. Instead of writing with words, I started to write with objects. I wanted to create a language out of them, and I always think back to then to see if I've succeeded.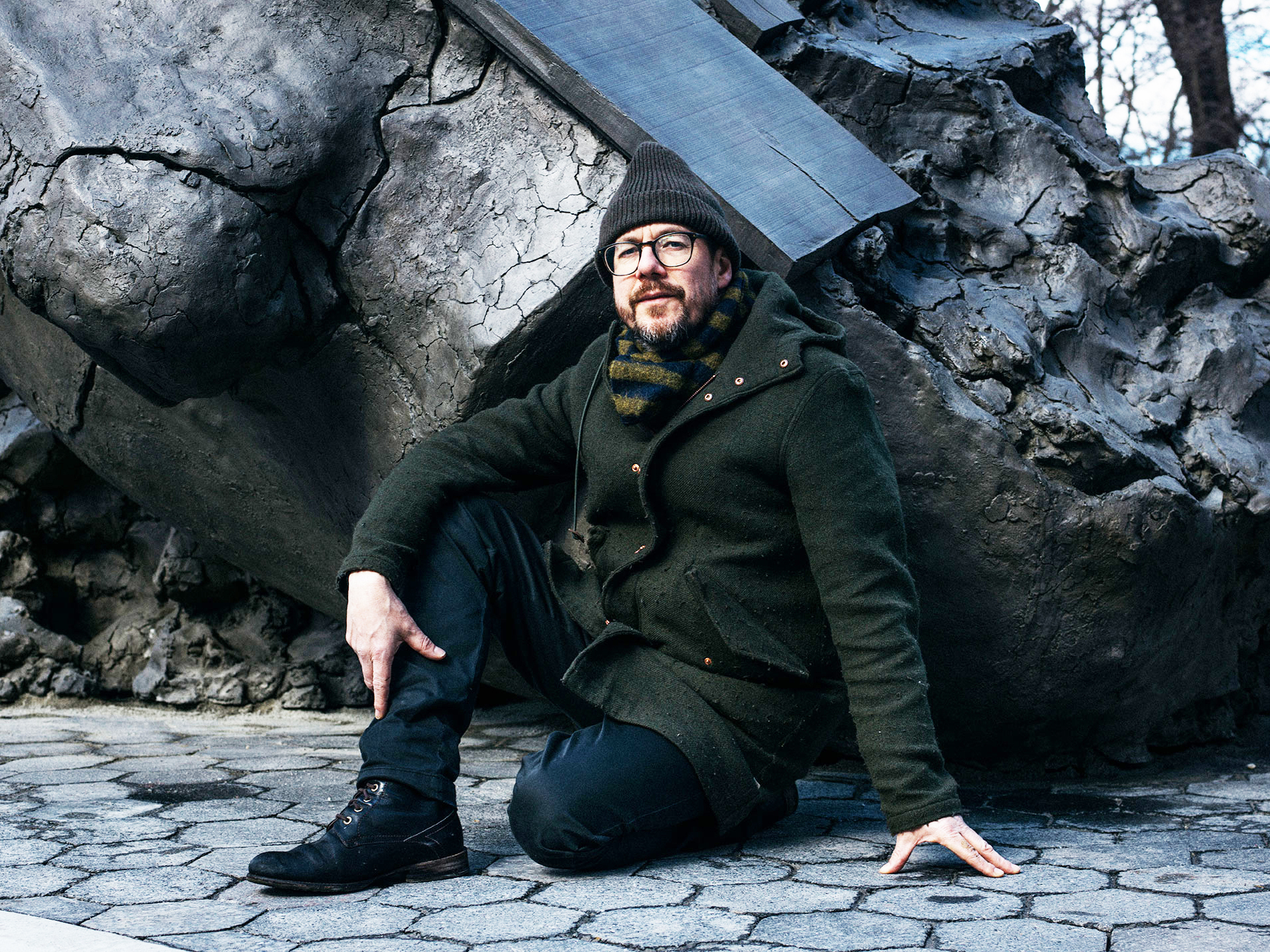 Rather than asking you what Tilted Head represents, what is it not about?
It's not about the world as it is now, which is very chaotic. This piece is very peaceful. It's a work that's frozen in time.
How did you settle on this form for this particular spot?
I actually made many different pieces for the location, but I finally chose this one because I think of it as making one sound. It's very simple, very clear. It holds up against the city around it.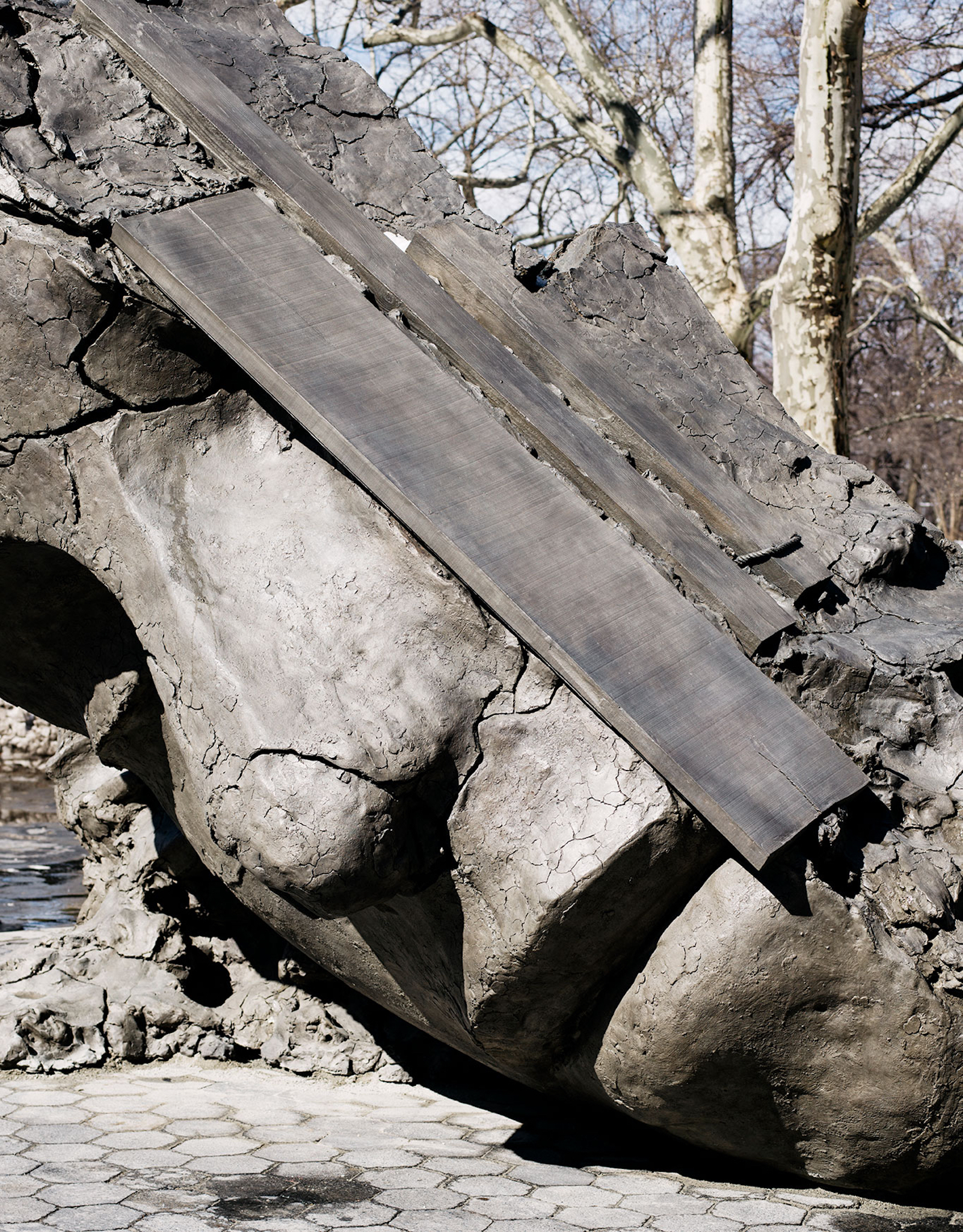 How do you know when a piece is finished?
I imagine it standing in a supermarket—outside of the art world. It's a test to see if it's strong enough for the real world. If it is, it's done.
Speaking of the real world, aren't you making things that no one really needs?
I'm very grateful that I'm allowed to be an artist, that I can make a living and that I can make what I want when I want. But, yes, the world could get along fine without my work. But I try to make pieces that, once they're there, they'd be missed when they're gone.
Mark Manders's Tilted Head is at Doris C. Freedman Plaza (publicartfund.org). Through Sept 1.