Between appearances on TV's Supergirl and The Detour and a co-starring role in Steve Martin''s new Broadway play Meteor Shower, Laura Benanti fit in a resplendent return last night to the role she's most widely known for: the First Lady.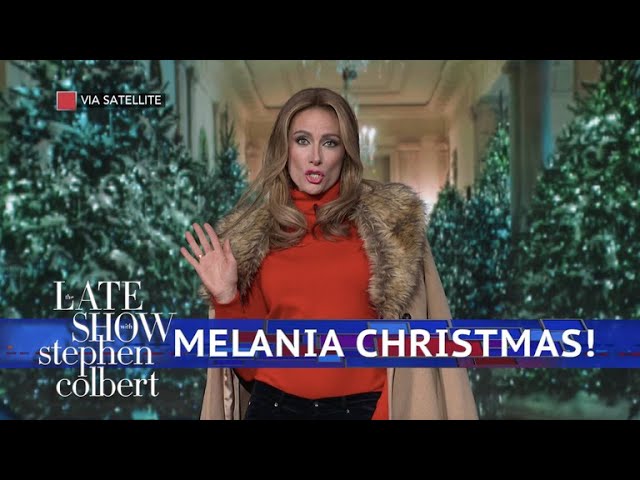 Just in time for the White House holiday party, Benanti's Melania showed up on The Late Show with Stephen Colbert in faux-furs to throw some shade at Ivana Trump, show off decorations and hint at the fact that she may be a captive prisoner. In Benanti's signature style, she posed like Carmen Carrerra all the way through.
This is Benanti's fourth appearance as Mrs. Trump, not to be confused with Jo Firestone's triumphant turn as Melania's body double on The Tonight Show with Jimmy Fallon.
Sign up to receive great Time Out deals in your inbox each day.