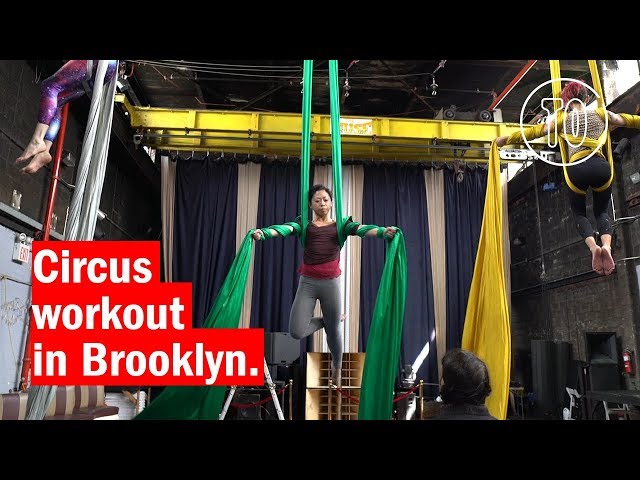 "Hanging out" has a whole new meaning at The Muse Brooklyn.
Attend a class at the acrobatics studio in Bushwick and you may actually be hanging from the ceiling. Seasoned performers teach classes in everything from aerial silks to German wheel to lyra. After just one workshop, you could be flying through the air, Cirque du Soleil–style.
You don't need to be able to do a full split or grab your foot behind your head to excel at acrobatics, either. Total newbies might want to start with a Beginner Aerial Silks class ($39). The one-hour class gives you a basic introduction to flight, starting with climbing the silks and practicing basic drops. Once you've built up your strength, you can return for the Aerial Silks Partnering class ($39).
A little nervous about leaving the ground? Build up your gymnastics skills in a tumbling class ($25), then come back with a friend to practice more dramatic moves in a standing circus acro class ($25).
Whether or not you're ready to join the circus after a class at The Muse, you'll at least get a good workout. It beats lifting weights at the gym!
Sign up to receive great Time Out deals in your inbox each day.