Since starting out as a teenage tagger in Paris 20 years ago, the pseudonymous French artist JR (he won't divulge his real name) has gone on to achieve global acclaim, winning the TED Prize in 2011 and appearing on 60 Minutes and the cover of the New York Times magazine. His notoriety comes from his approach to street art: Instead of graffiti, he plasters large photographic posters on outdoor walls around the world—sometimes with permission, sometimes without. Printed with head shots he's taken of a diverse array of people from different countries, these posters convey his perspective on the issues of the moment—which, for his NYC gallery debut at Perrotin, involves the hotly contested fight over immigration and national boundaries. Recently, he spoke with Time Out New York about his art, his mission and how he uses social media to further both.
You're self-taught, correct?
Yes. I began taking photos when I was 17, just as photography was going from an expensive sport to something anybody could do thanks to digital cameras. I didn't know anything about the art world, or even that you could have a job as an artist, but I knew that I wanted to share my work with everyone. Since there was no social media back then, it meant taking my art to the streets.
You actually used to write "sidewalk gallery" next to your work.
Well, yes, I had to, because street art was considered vandalism, and I wanted people to understand that what they were seeing was an exhibition.
Do you still do that?
I still announce my work but in a different way. Originally, my photos were small, so when I posted them, I needed to call attention to them. But now, I'm adapting them to the architecture of wherever I go.
By making the images larger?
Not just that. For a project I did on the border wall with Mexico, I mounted an image of a baby along the top of the fence. He was looking down like he was peeking over the U.S. side. That altered the whole perception of the work. People understood that it was art.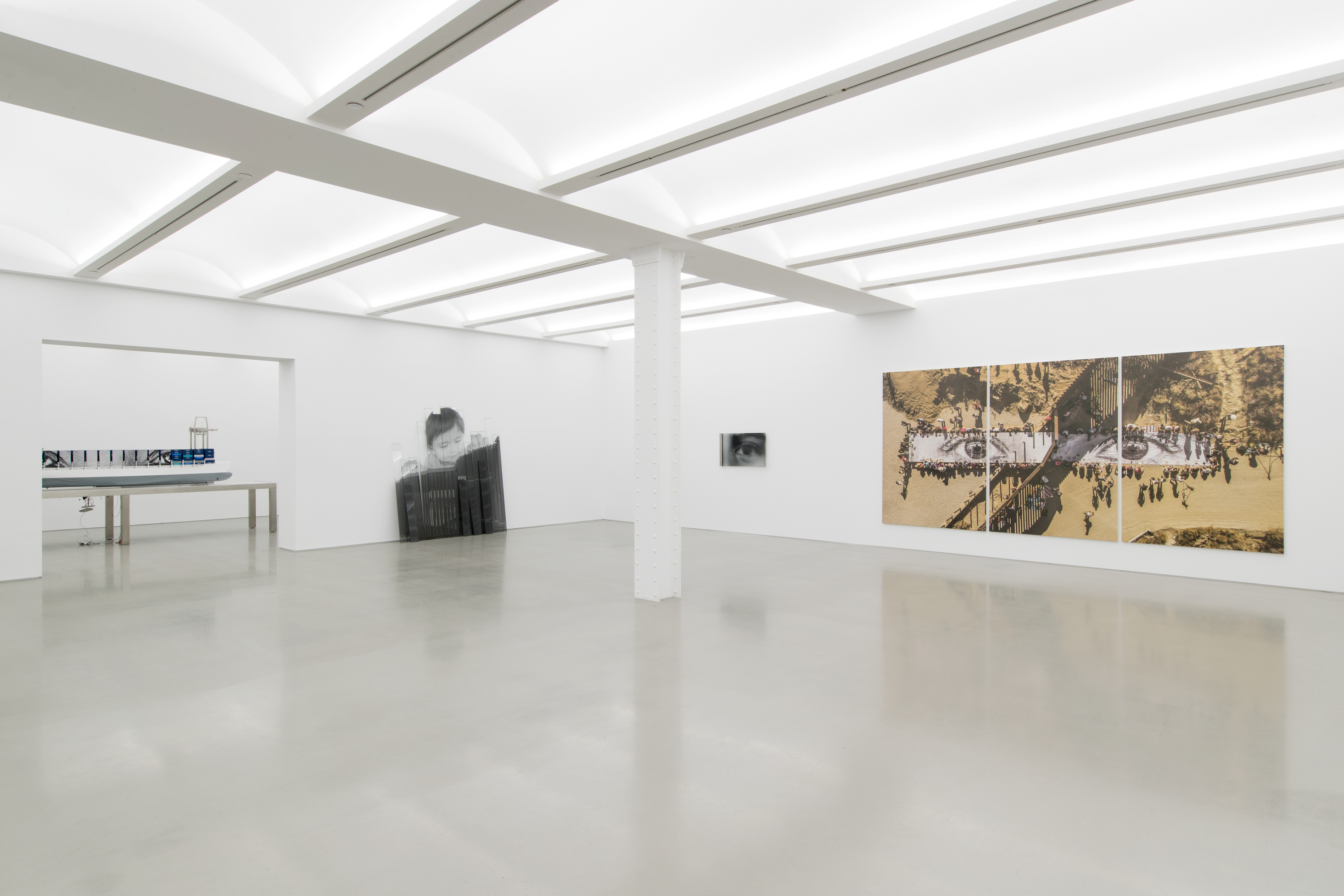 How did winning the TED Prize change things for you?
It allowed me to share my vision with a lot of people. It made them understand how my projects are related to one another, and that they represent my mission as an artist, which is to share images with the world and to put them into different contexts.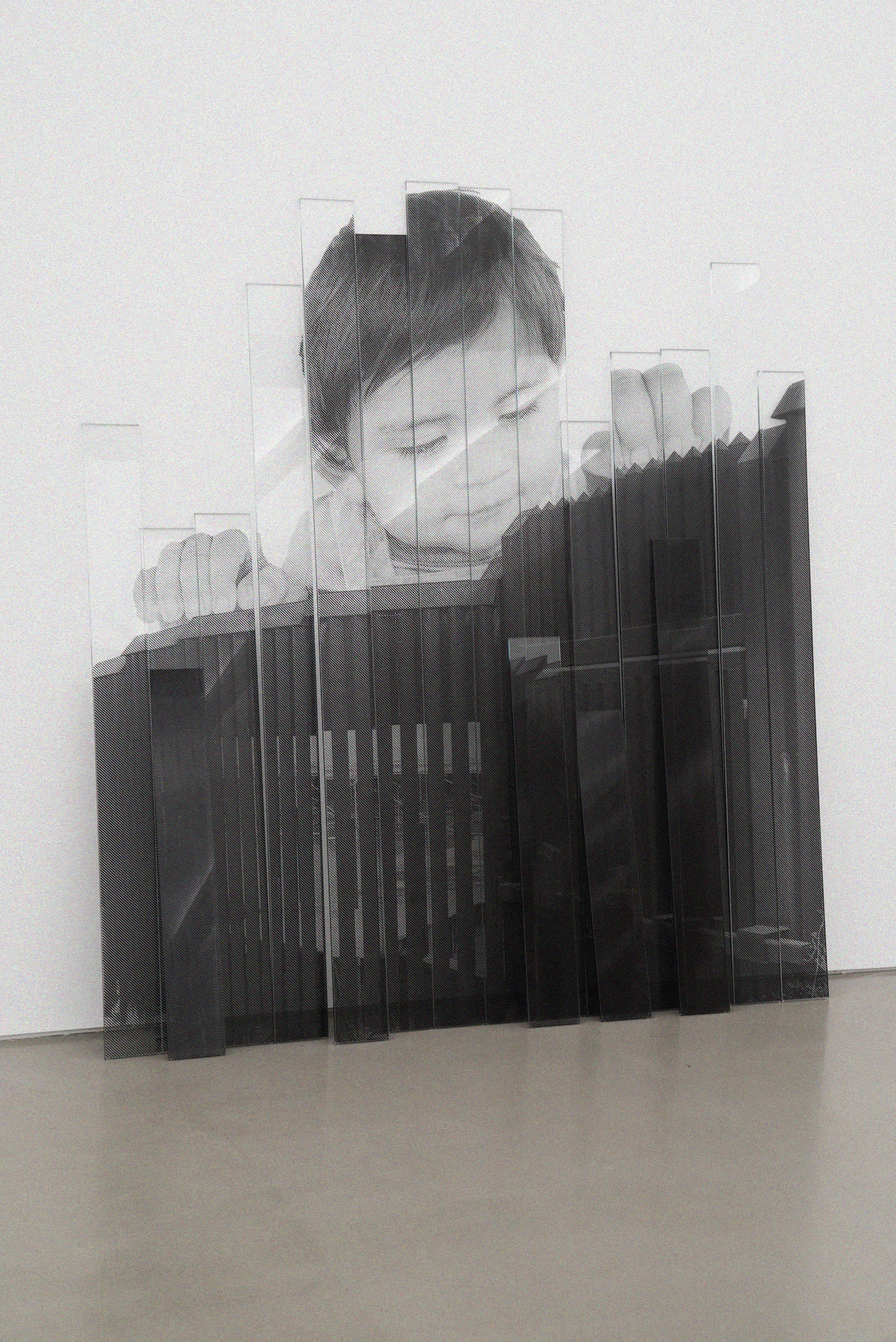 You used the TED Prize money to start an ongoing project called "Inside Out." Could you describe it?
It's an open call where anyone, anywhere in the world, who wanted to could send me a photo of themselves, and I'd print it gigantically for free and send it back. A person could post his or her face for whatever reason, but there is one rule: You can't put a message on the poster. So far, I've sent more than 380,000 posters to 130 countries.
You're now having your New York gallery debut. Does the show have a particular theme?
It's focused on how borders separate people who all want the same things. I'm offering testimony to that—not through words but through actions. I raise questions, but I don't give answers. Art isn't about that.
How do you use social media in your practice?
I actually came late to social media, but I've caught up quickly. It allows me to share the locations of my pieces so that people can go and see them—and, of course, to share my images. As soon as I posted that image of the baby at the border wall on Instagram, the image went around the world.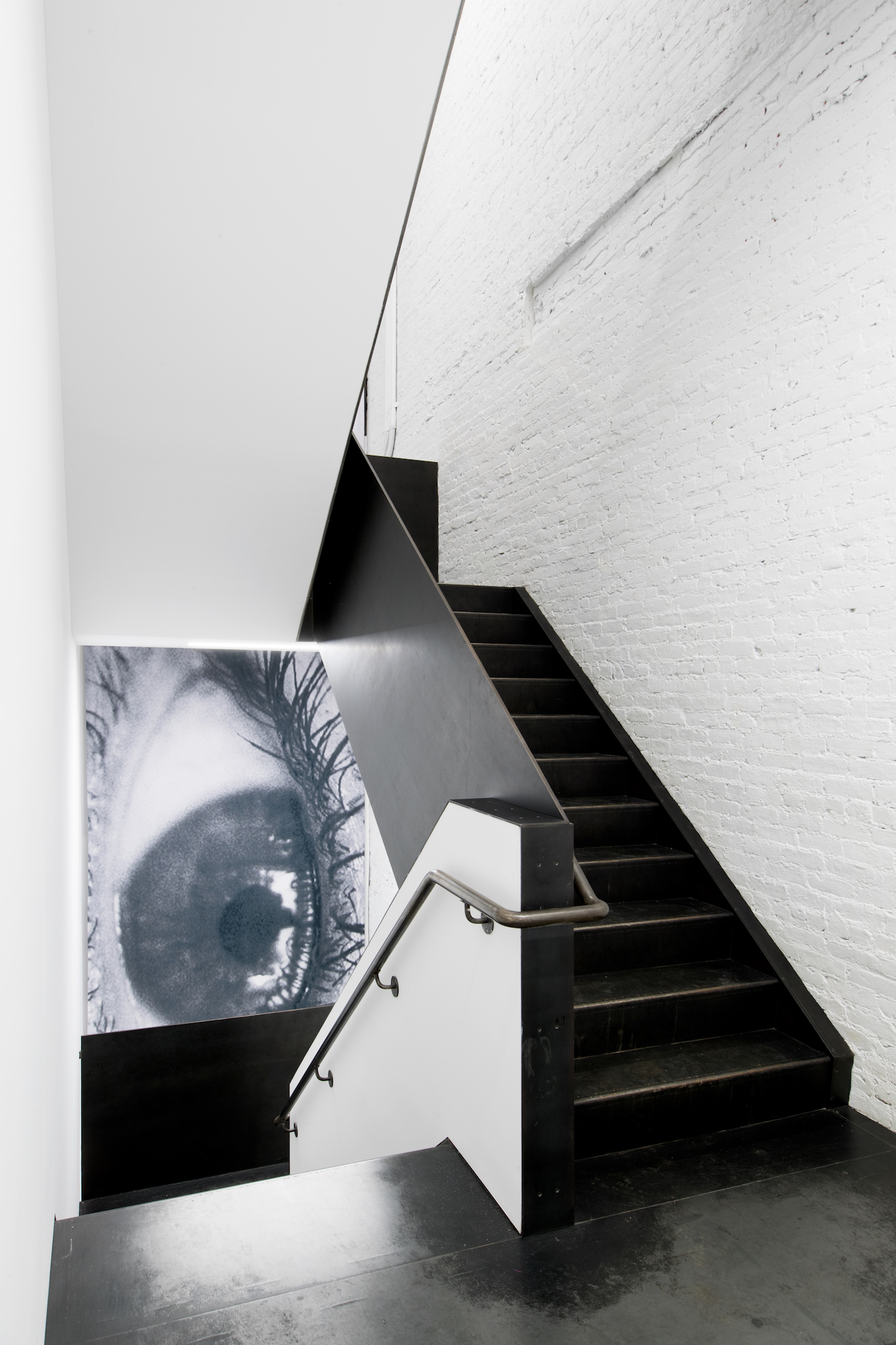 You published a book titled Can Art Change the World? Can it?
I think it can change our perceptions of the world and, by doing so, change the world. But it only works if you challenge those perceptions by raising questions about them and pushing boundaries.
JR's "Horizontal" is at Perrotin New York through Aug 17 (perrotin.com).