Beloved New York City pride brand New York or Nowhere is finally opening a brick-and-mortar shop this weekend, meaning we can finally pick up its classy NYC merch in person.
On October 22, NYON's 1,000-square-foot flagship store will open in downtown Manhattan at 250 Lafayette Street. Inside, the architecture will draw inspiration from the city itself with a tin ceiling, brick walls, mosaic borders reminiscent of the iconic Greek coffee cup, a marble checkout counter in the colors of the Statue of Liberty and green leather banquettes that honor Central Park's benches.
RECOMMENDED: I got my hair done by a mobile salon that circles Williamsburg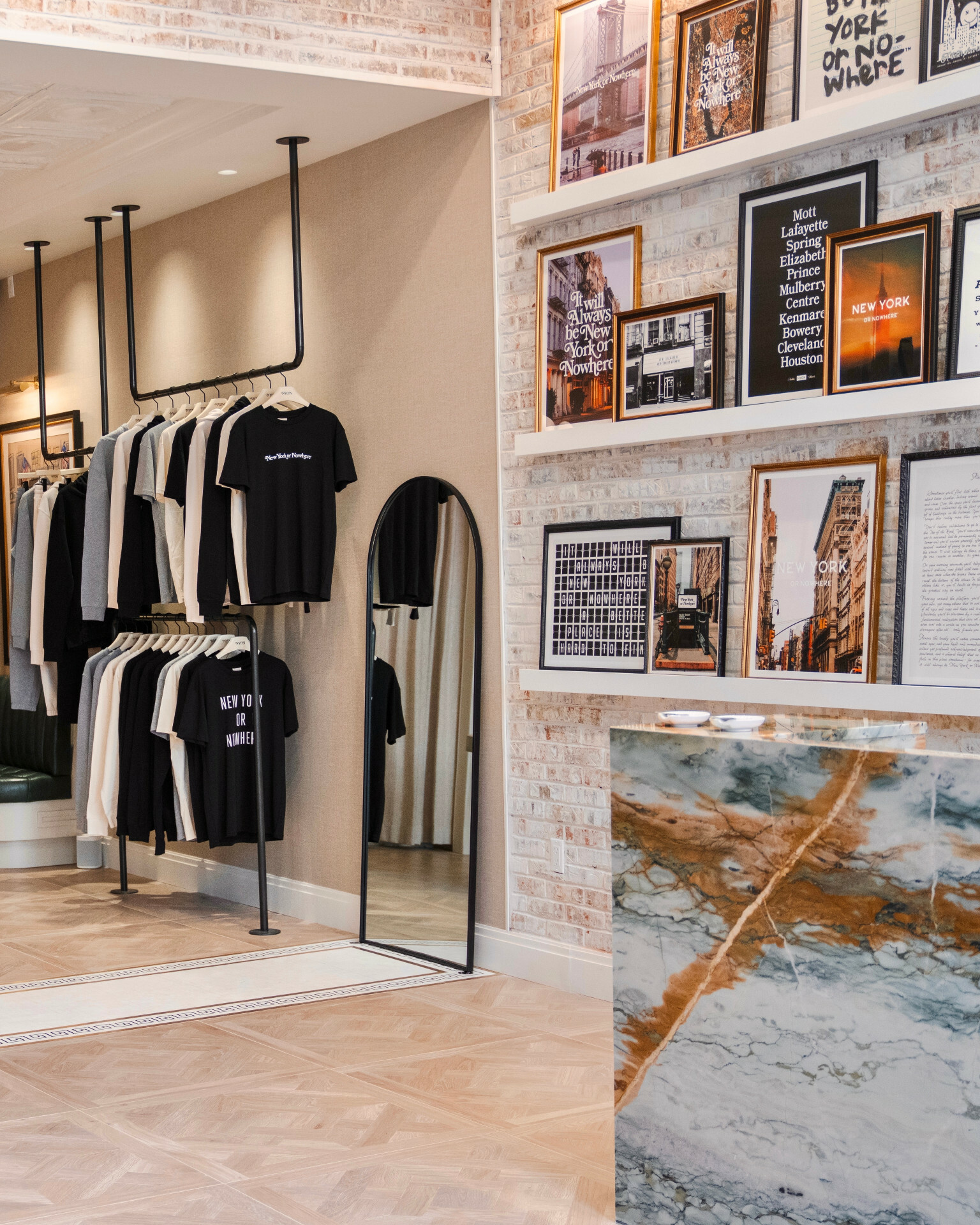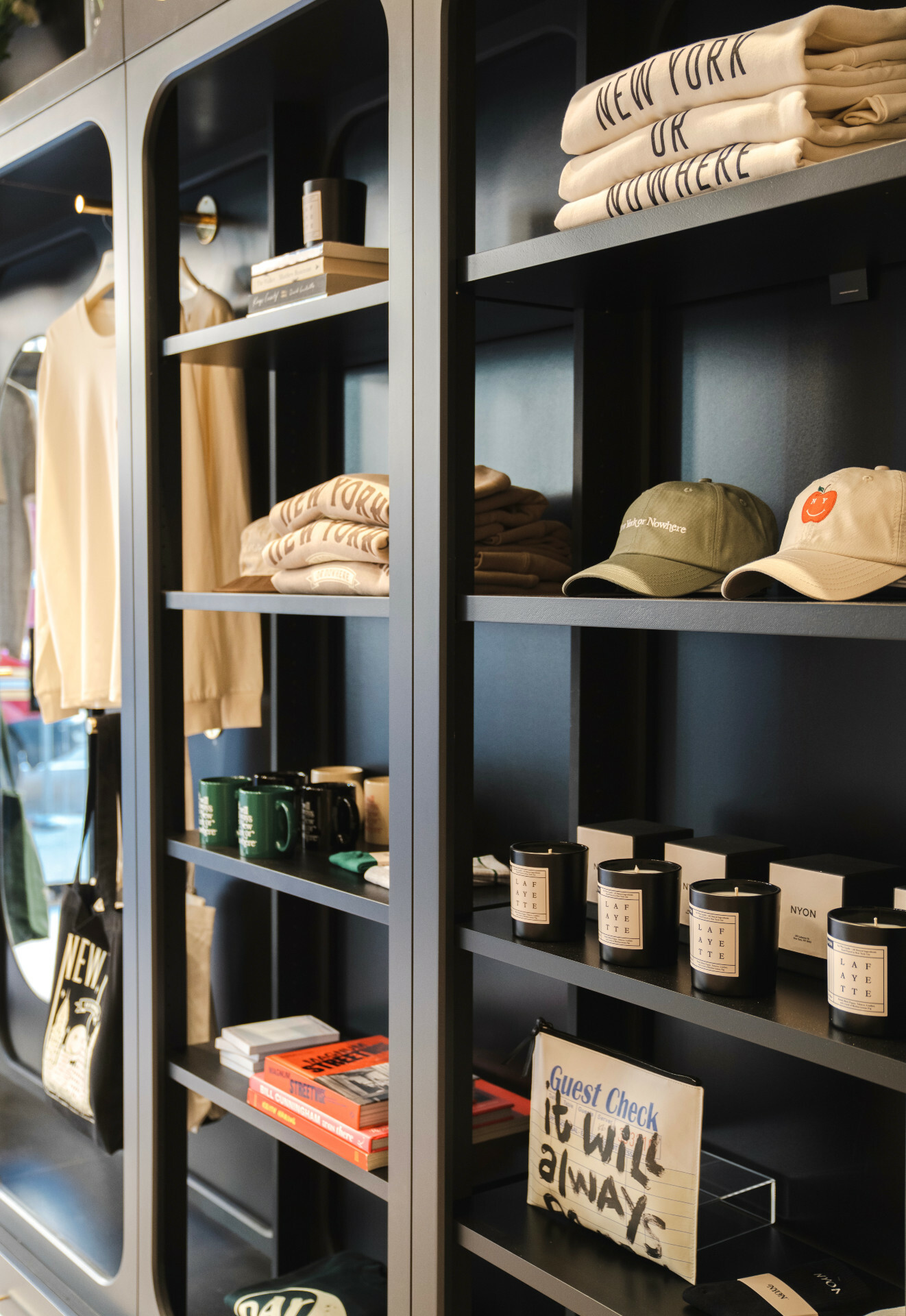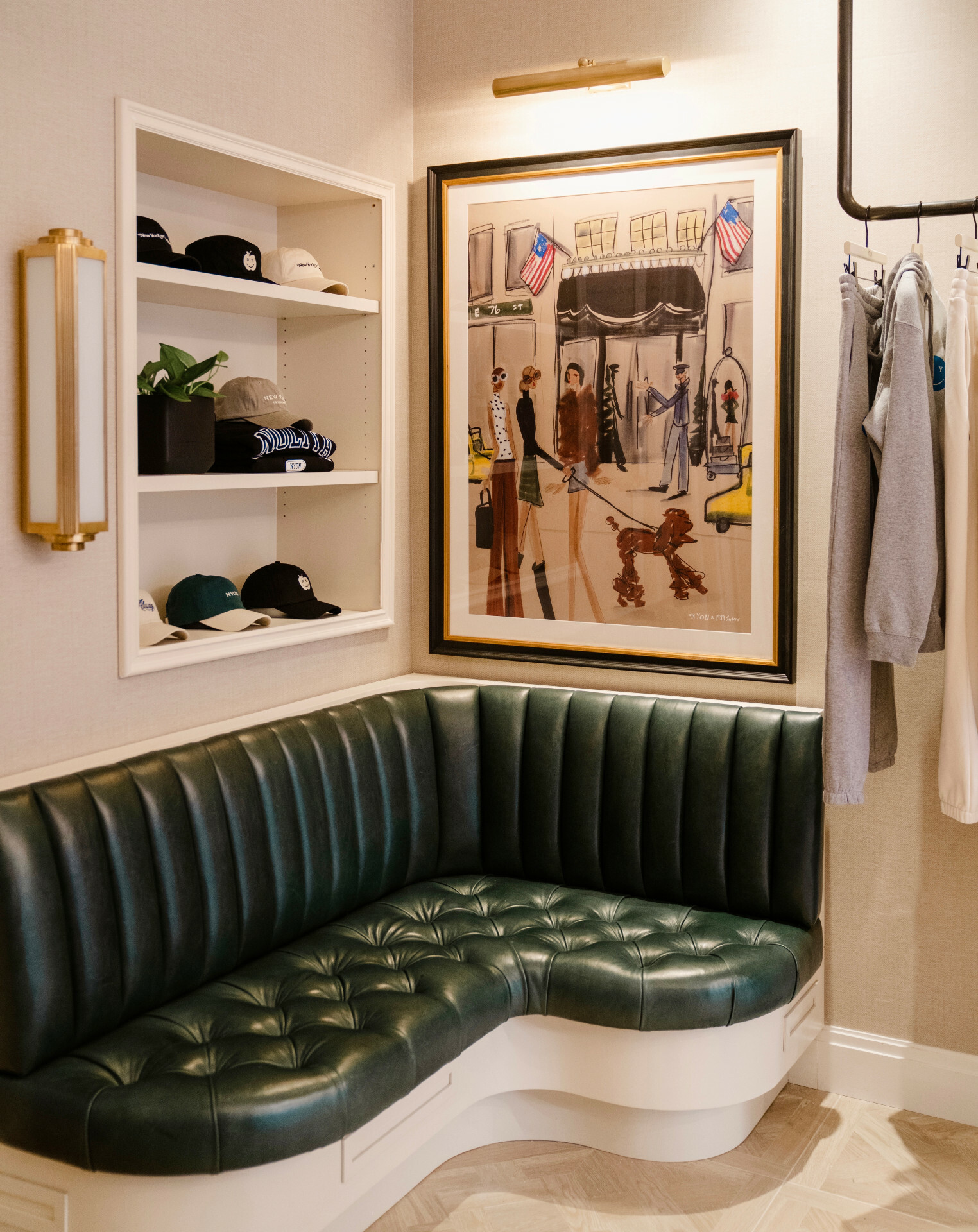 Of course, the shop will sell its great "New York or Nowhere" products, including T-shirts, sweatshirts, sweatpants and hoodies, baseball caps, totes socks, mugs and matching sets with the phrase emblazoned on them. Its hours are 11am-7pm Monday through Thurs, and 10am-7pm Friday through Sunday.
The store is a huge move for founders Quincy Moore and Liz Eswein, who launched NYON during the pandemic when NYC pride was at a high, despite those dumb headlines stating "NYC is dead."
"More than anything else, we're filled with pride and gratitude right now," says co-founder Quincy Moore. "Liz and I have both spent the better part of a decade building various brands and companies—culminating in this partnership—and so the store feels earned in a really special way, even though NYON isn't even three years old yet.
"We're excited to have the opportunity to build something that hopefully outlives us, while also continuing to honor the city that our respective families have called home for many generations," she continues. "The sentiment 'New York or Nowhere' has proven to be deeply meaningful to a lot of people—and that, in turn, means everything to us. We're stewards of something that's bigger than us now, and we'll do everything in our power to continue guiding the ship in the right direction."
NYON already has clients like Aaron Judge, Sarah Jessica Parker, and Kate McKinnon, as well as global attention from high-profile collaborations with AMEX and the New York Knicks.
Thanks to such a big response to its first pop-up shop on West Broadway in SoHo, which ran from December 2021 through May 2022, it was clear what the people wanted, according to the founders.
"People came out in droves, essentially voting 'yes' on whether or not they wanted NYON to have a permanent store," says co-founder Liz Eswein. "While the sales data supported what would otherwise have been a risky endeavor for a young and self-funded brand, it was the eye-test that ultimately validated moving forward as quickly and confidently as we have. People seem to really care about our brand and we wanted to give them (and ourselves, to a certain extent) the fully realized version of NYON, which we feel has been achieved at our flagship on Lafayette Street."
It just goes to show you, you can always bet on New York.
View this post on Instagram