Start saying your "goodbyes" to the MetroCard.
In 2023, OMNY will completely replace the MetroCard in New York City as we move toward a contactless payment system. The MTA finished installing all 15,000 OMNY readers across the city at 472 stations and on all 5,800 buses and Staten Island Railway stations on December 31, wrapping up the first phase of the rollout.
RECOMMENDED: Everything you need to know about using OMNY, the MetroCard replacement
OMNY allows travelers to pay their fares by tapping contactless bank cards, an OMNY card or smart devices equipped with digital wallets on OMNY readers, including a smartphone or smartwatch (even a Fitbit) with a credit card account attached to it.
Starting this year, customers will be able to purchase the OMNY card at retail shops throughout the region and eventually at vending machines in stations. While everyone can tap physical or virtual bank cards, cash can still be used to top off OMNY accounts and fill up OMNY cards.
The MTA announced that it'll begin expanding fare options this year for OMNY with reduced fares for senior customers and riders with disabilities and the integration with paratransit services and it'll educate customers on the benefits of OMNY via a new marketing campaign called "Tap On, Get On" systemwide as well as a refresh of the OMNY website and the launch of the OMNY mobile app.
"The timing on this milestone could not be better," said Mario Péloquin, MTA Chief Operating Officer. "Contactless payment is the future and thanks to the OMNY team, the MTA will be at the forefront of this trend. Customers returning in 2021 will have all the tools needed to have as seamless a commute as possible."
Since OMNY was launched in May of 2019, more than 35 million taps have been recorded with bank cards issued in 137 countries including the U.S. and 2.4 million unique payment credentials have been used in the OMNY system to date, the MTA says. OMNY currently accounts for more than 10 percent of all taps in the system. The MTA says that a year ago it only accounted for four percent and is expected to grow considerably over the next year.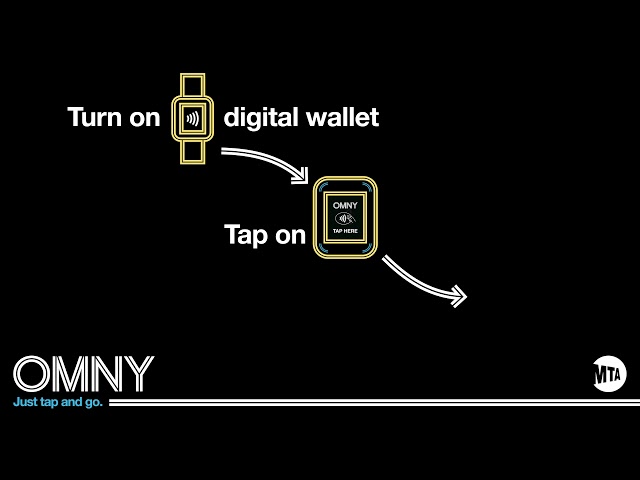 Most popular on Time Out
- New Yorkers say goodbye to the city's most infamously chaotic McDonald's
- The 50 best family movies to watch together
- The absolute best '80s songs
- The 100 best movies of all time
- The best karaoke songs ever
Want to know what's cool in the city before your friends do? Sign up to our newsletter for the latest and greatest from NYC and beyond.