Can you imagine a time when people payed to watch a dozen men rob a casino (or a bank, or whatever)? I know that I was a big fan of Ocean's 11 when I was in middle school, but I genuinely don't know if I could watch it today. Even the sight of all those dudes gathered together to fight Thanos in the Avengers: Infinity War trailer was vertiginous for me. Are all of the women in the Marvel universe contractually obligated to stay home during alien invasions? And you're telling me that none of those dudes are going to hook up with one another?
Fortunately, last weekend's Star Wars: The Last Jedi served a pantheon of women gracefully coming into their power—most notably Space Dern—and rewriting the gender codes of the most iconic movie franchise in the world. And Tuesday, we got another much-needed reversal on an old-school series with the release of the trailer for Ocean's 8.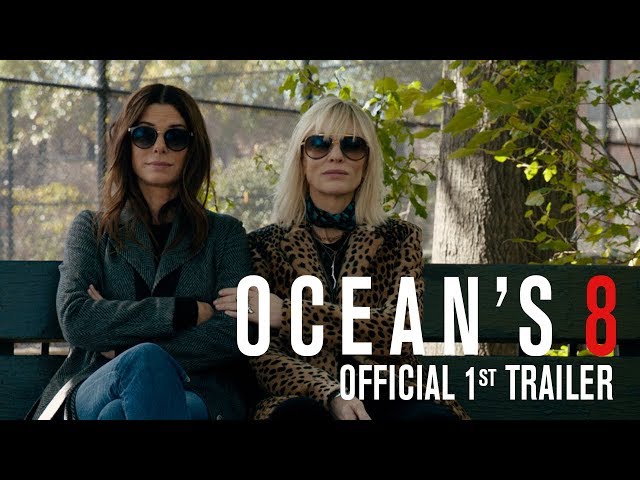 Sandra Bullock plays George Clooney's sister (enough about him), who plans to organize her own NYC-based heist on the most glamorous of galas, the annual Met Ball in May. Along for the ride are Cate Blanchett, Anne Hathaway, Awkwafina, Mindy Kaling, Sarah Paulson, Helena Bonham Carter and Rihanna. The trailer is saturated with fabulous coats, Bonham Carter's signature physical comedy, Taylor Swift references and a shot of Sandra Bullock eating latkes at Veselka. It's everything we like about everything.
Ocean's 8 doesn't come out until June 8, 2018. Until then, you might as well rewatch Carol to get your fix on Cate Blanchett coat porn. And yes, we're hoping for a trilogy—all the way up to Ocean's 9 (with Laura Dern) and Ocean's 10 (with RuPaul).