Among the nearly 3,000 Waterford Crystal triangles that make up the Times Square New Year's Eve Ball, 192 of them feature a more tropical motif—the pineapple.
For the past seven years, the Times Square Alliance and Waterford Crystal, which designs and manufactures the triangles for the ball, have introduced a theme as part of their 10-year "Greatest Gift" series, and while it may seem odd to include the spiky fruit on one of major icons of winter in New York City, it has a deeper meaning. During colonial times, the pineapple was traded as a symbol of goodwill and hospitality. In more recent times, they have become a regular symbol found on wallpaper and home decor, still maintaining that meaning.
For 2020, the theme is "The Gift of Goodwill." The pineapples are meant to represent a gift of goodwill, concern and support for others, according to Tom Brennan, the master artisan at Fiskars Living.
"It's all about benevolence and generosity," Brennan said at the ball's unveiling on Friday. "The pineapple has been symbol of generosity and goodwill for centuries. We want everybody this year with goodwill to pause for just a moment, to look for the good in people and the good in situations, because what we can achieve is unlimited when we work together."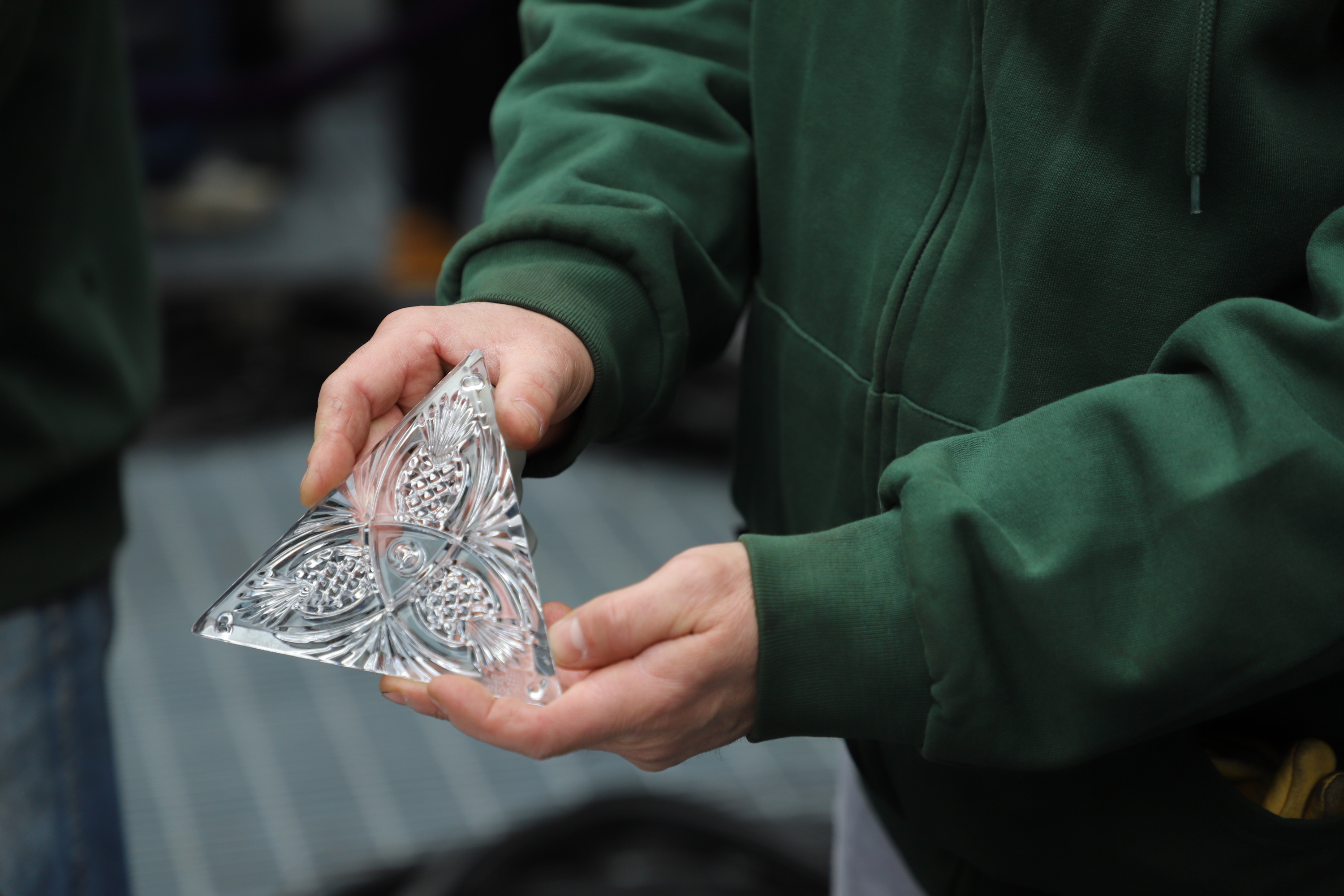 The ball itself, which seems small to us on TV and from a distance as we pass by through Times Square, is actually 12 feet in diameter and weighs almost 12,000 pounds (or 6 tons). This year, they'll be lit up with 32,256 red, blue, green and white LED lights that will make up more than 16 million vibrant colors and billions of patterns.
It takes Waterford Crystal, which is based out of Ireland, a full year to design and manufacture the triangles, Brennan explained.
"You're talking about a labor of love," he told us. "It's an annual process and it can take weeks and months to get perfection. You have the eyes of the world on you— there are about 200 million people watching here in the United States, 1.2 billion watching from around the world and another million just here in Times Square— so, no pressure right? It's not bad for a little Irish town. We take one day off on the first of January and start the process all over."
He said by the time the "Greatest Gift" series is over, the ball will be a "patchwork quilt of these amazing patterns, symbols, communications and sentiments." The last year, 2023, will be the "gift of love."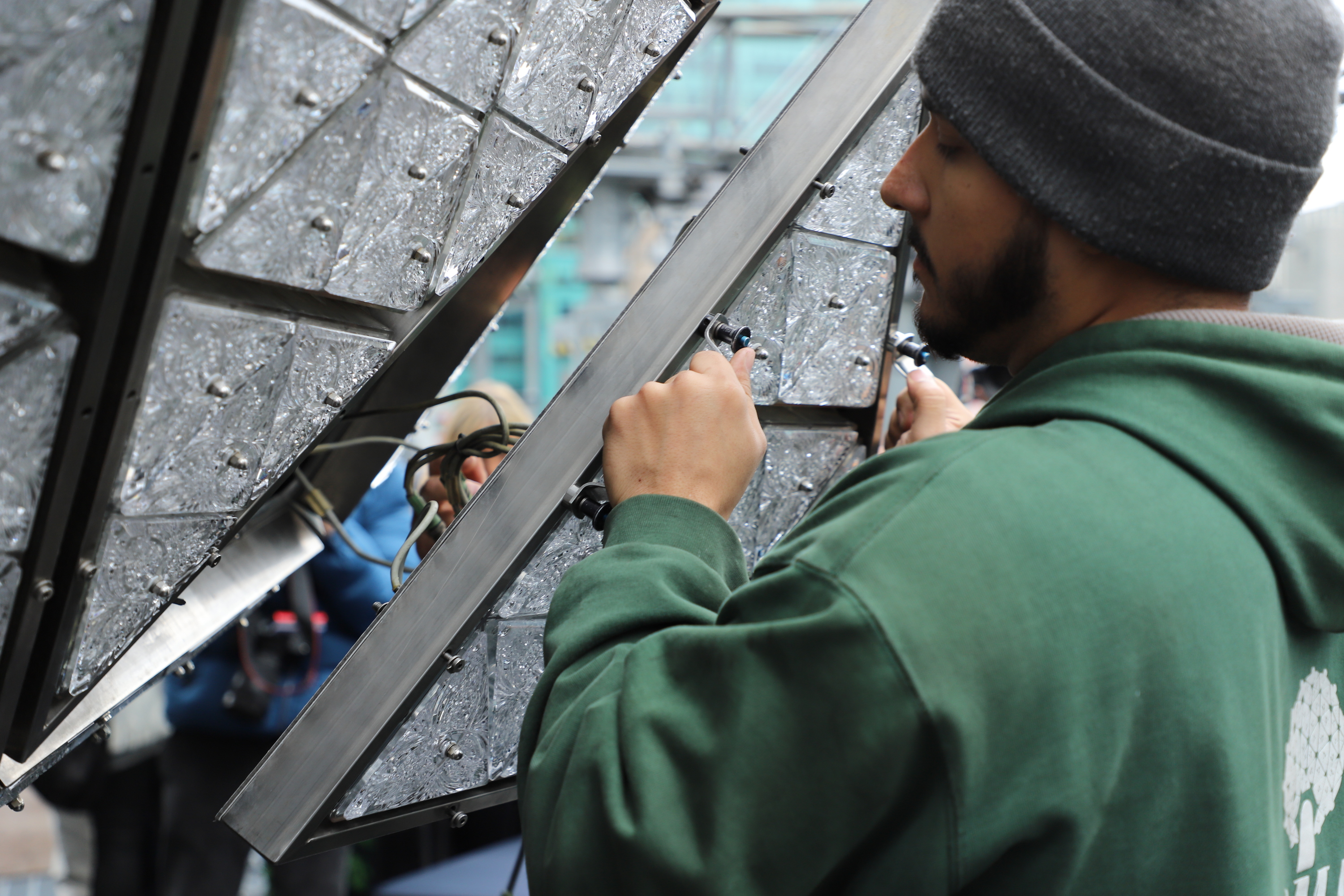 See the ball on New Year's Eve in Times Square if you plan on braving the crowds. Performances from Post Malone, BTS and others will start at 6pm.