Cassandre Davilmar envisioned Lakou Café as an inclusive space—an oasis—for the Crown Heights community. Like countless other restaurants across the city, however, the current crisis put everything in limbo the past year. When protesters took over New York City's streets, there was a renewed sense of purpose. Davilmar, the owner and founder of Lakou, joined her team in giving out hundreds of "protest patties" to help fuel the Black Lives Matter movement. It's also brought a wave of support as more people seek out ways to back Black-owned businesses (today there are resources all over the internet and social media listing). Davilmar shares with Time Out New York about how Lakou has fared during the current crisis and the road ahead. In many ways, her story is one about how BIPOC-owned businesses are striving to find success and sustainability beyond a moment of national awakening.
We've been around for about two years now. I was 29 when I opened Lakou in May 2018 as a Haitian American café and community events space. We would do movie nights, Haitian Creole classes and feature different Haitian artists and different members of the local community. We're in a Black neighborhood in Crown Heights. We're actually in a neighborhood that was previously and still known as Weeksville, which is the first black Freedman's community in Brooklyn. I just wanted it to appeal to that inner desire to be around calmness and beauty—an inclusive space for everyone.
We have an evolving menu where we blend Caribbean cuisine into cafe food. So you're not going to find traditional Caribbean dishes, but for instance, we have a power punch smoothie that people really, really like, and we have peanut butter in it. And the Haitian peanut butter makes it a little spicy. It's not too often that you have a spicy smoothie. So it's something that leaves a lasting impression on people.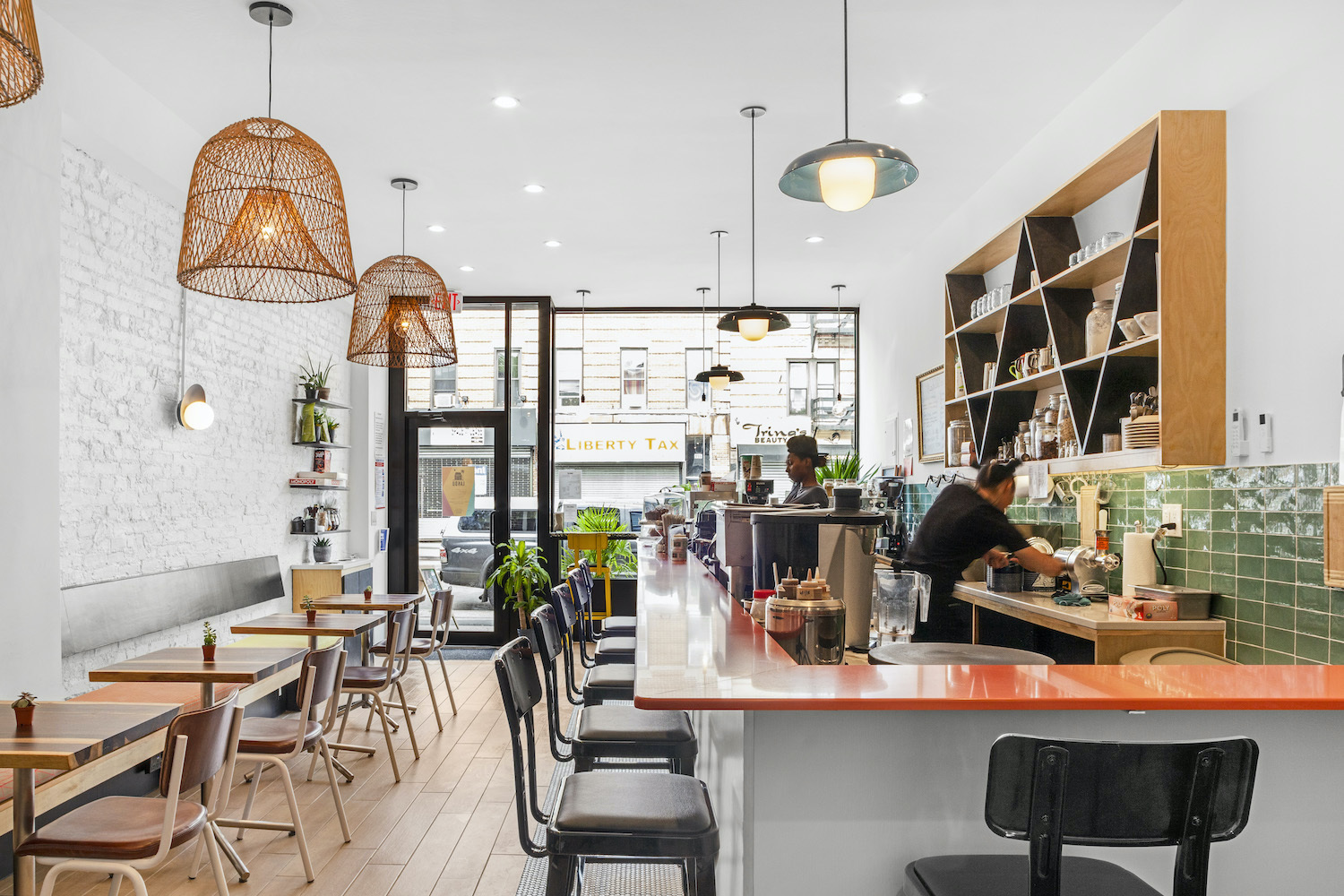 In Haiti, "Lakou" is a courtyard, it's where the community gathers. We've grown a lot since opening. And right before COVID in February, I was like, "It's going to be the best summer, sales are good." And immediately in March, once the restrictions took place, our sales plummeted by probably around 50 percent. And then the week afterward, it was probably 30 percent of what we were previously making before because of the COVID-19 restrictions.
A lot of the businesses around us closed and then our sales further went down. Ultimately, we were not making enough funds to operate and to be able to pay employees with that decline in sales. We did start a GoFundMe like a lot of restaurants did to be able to pay employees. So that allowed us to stay open. We had enough funds for that to stay open for the rest of March and any remaining funds that were left over, we just distributed them among the employees. And by April, I decided to just close doors; there wasn't enough funds to continue operations.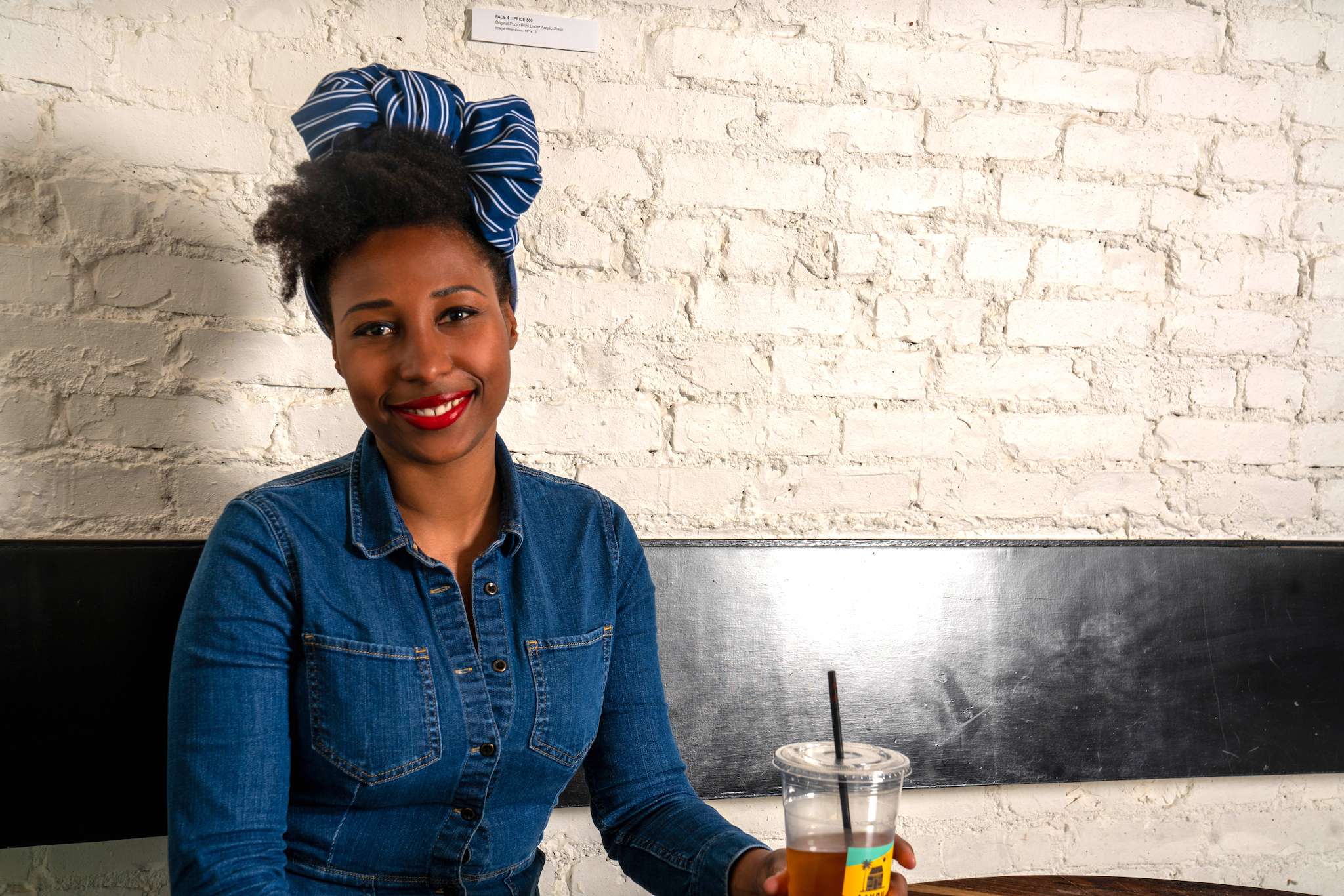 The way that the authorities were interacting with us, I don't think is the same way that they were interacting with people in other neighborhoods. And that's just a guess because we had some interactions with the fire department and multiple people on our stretch of Utica in Crown Heights also had those interactions, where they were just handing out warnings and summons, saying that we were violating the social distancing rules, threatening to call the police, threatening to give me a criminal summons. None of that helped.
Once we shut down, we got a secret donor who gave us some money to purchase meals for hospital workers. We closed on Sunday and by that Friday or within a week later, we were delivering meals to hospital workers at Brookdale Hospital.
We raised over $10,000 to provide meals. We've serviced the Brownsville Women's Center. We've been giving meals on an ongoing basis to Haitian women for Haitian refugees because unfortunately, even though the government tried to take care of many folks in our communities, there's people who live between the cracks. A lot of them didn't necessarily feel comfortable going to like free distribution centers because they were afraid that maybe ICE would be there. So it's been really awesome being able to partner with these organizations.
We did a lot of that in April, and we're still doing it now. And then more recently, we started working with this organization called Fuel the People. They provide meals like snacks and supplies to protesters. We've provided over hundreds of patties and cookies on weekends to protesters.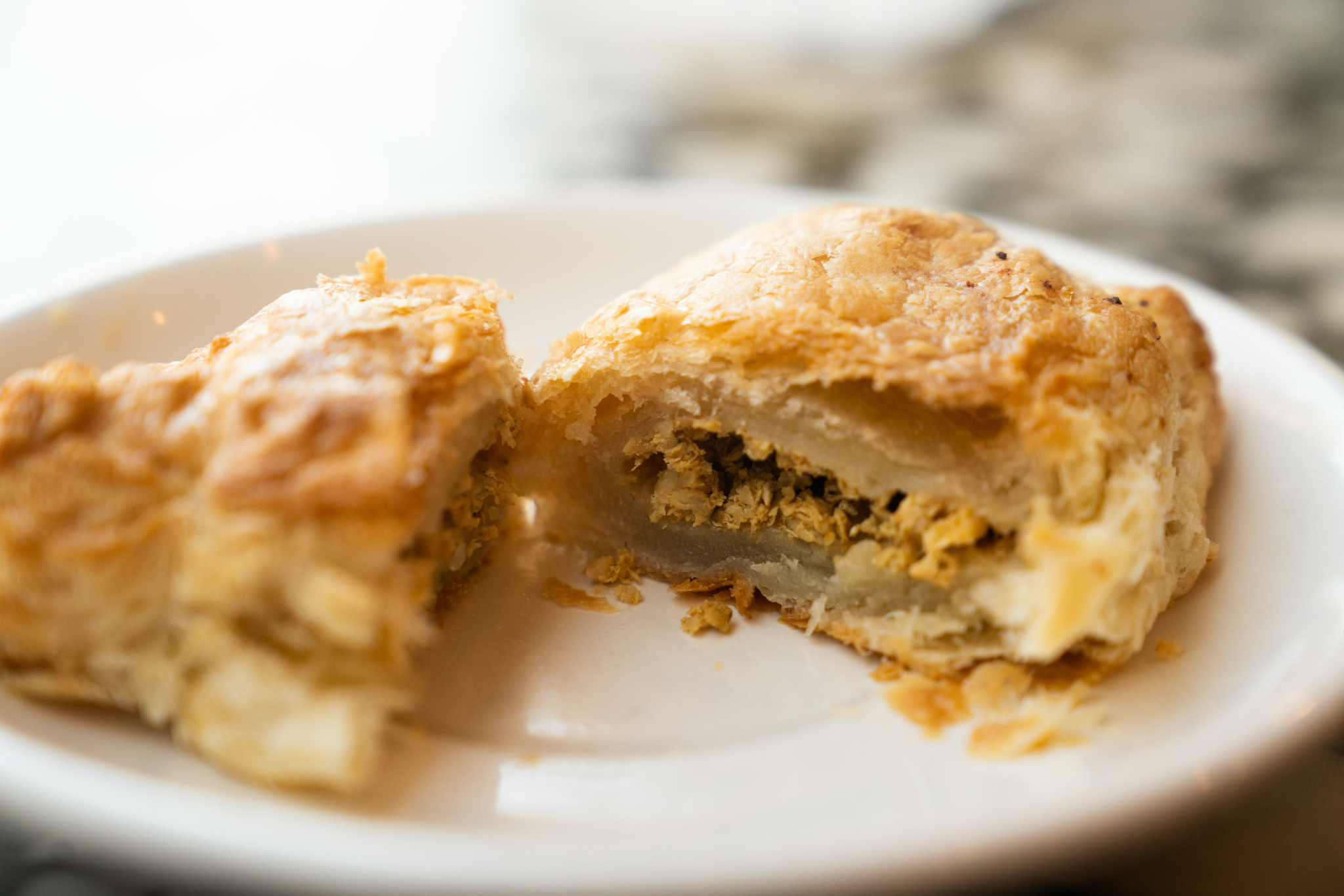 Our business did pick up around the time of the protests. It was pretty dramatic I would say. But it's also hard to say what it is. Is it because of the summertime? I'm not sure what it is but it did help our sales. We're in a better position than we were in April. But at the same time, is this a trend? What happens if there's a second wave?
At first, it was a little confusing. I thought we were fighting police brutality. I'm appreciative of the support, though. I think among Black folks, there has been a push to support Black-owned businesses—that in itself was a radical. I feel our audience is not solely Black people. It's interesting, when Sweetgreen opens, everyone knows about it. But now, more eyes are on us, which is how it always should be.
I think everybody needs to acknowledge the fact that protesters are important to keeping things on top of lists of politicians, who unfortunately are very much influenced by donors and people who buy them out. I feel like if you don't have a whole bunch of money, that's really the most effective way to compete, just making your voice heard and getting in people's faces.
I'm not able to recover our losses, but definitely able to at least stay afloat. You know, at least be able to pay rent. I was trying to figure out how to keep my business alive (when the protests started). It's a lot for a lot of people to just go from COVID to now, you know, protesting police brutality to now suddenly having all these corporations and all these businesses are like: "Oh, we support Black lives." And it's like, what? How did all this change overnight? It literally happened weeks ago. I know a lot of Black creators who had to check out because it's just too much to go from brands stealing your artwork and your pictures to suddenly all of them saying they support you. And very few brands like acknowledging the role they played in perpetuating that system or what role their CEOs played and financing these politicians that kept these laws on the books.
My view is that as much as we like to view ourselves as a democracy…we're capitalists. All these corporations, they give us the options of who we're voting for in the government. People need to consider investing in these Black-owned businesses. If we want people from different demographics, we have to make sure more voices are represented.
As told to Shirine Saad, a multimedia storyteller, events producer and DJ focusing on culture and style. This interview has been edited for clarity and length.