Remember when the Flatiron Building, NYC's great triangle-shaped landmark, sold at auction for $190 million and we were all flabbergasted? Well, it just sold again for $161 million. Let us explain.
In March, the building went up for auction because it was owned by GFP Real Estate, Newmark, Sorgente Croup, ABS Real Estate Partners, according to The Real Deal. In 2021, the former group of partners sued Silverstein to secure a partition sale, citing the latter's poor business decisions that, they claim, have kept the building vacant for a long time, according to the site. Silverstein, for his part, sued the other partners on similar grounds, suggesting they did not try and get the space leased out properly, the Real Deal says. A recent judgment by the State Supreme Court said that it would need to go up for auction.
It did, but the winner, Abraham Trust founding partner Jacob Garlick, who bid the $190 million, was unable to put a down payment on time and so it went back on auction.
Tuesday was the new auction event, where Jeffrey Gural won the bid at $161 million, according to NY1.
To our chagrin, he told the outlet that he wants to turn either half or all of the building into apartments. It's better than offices?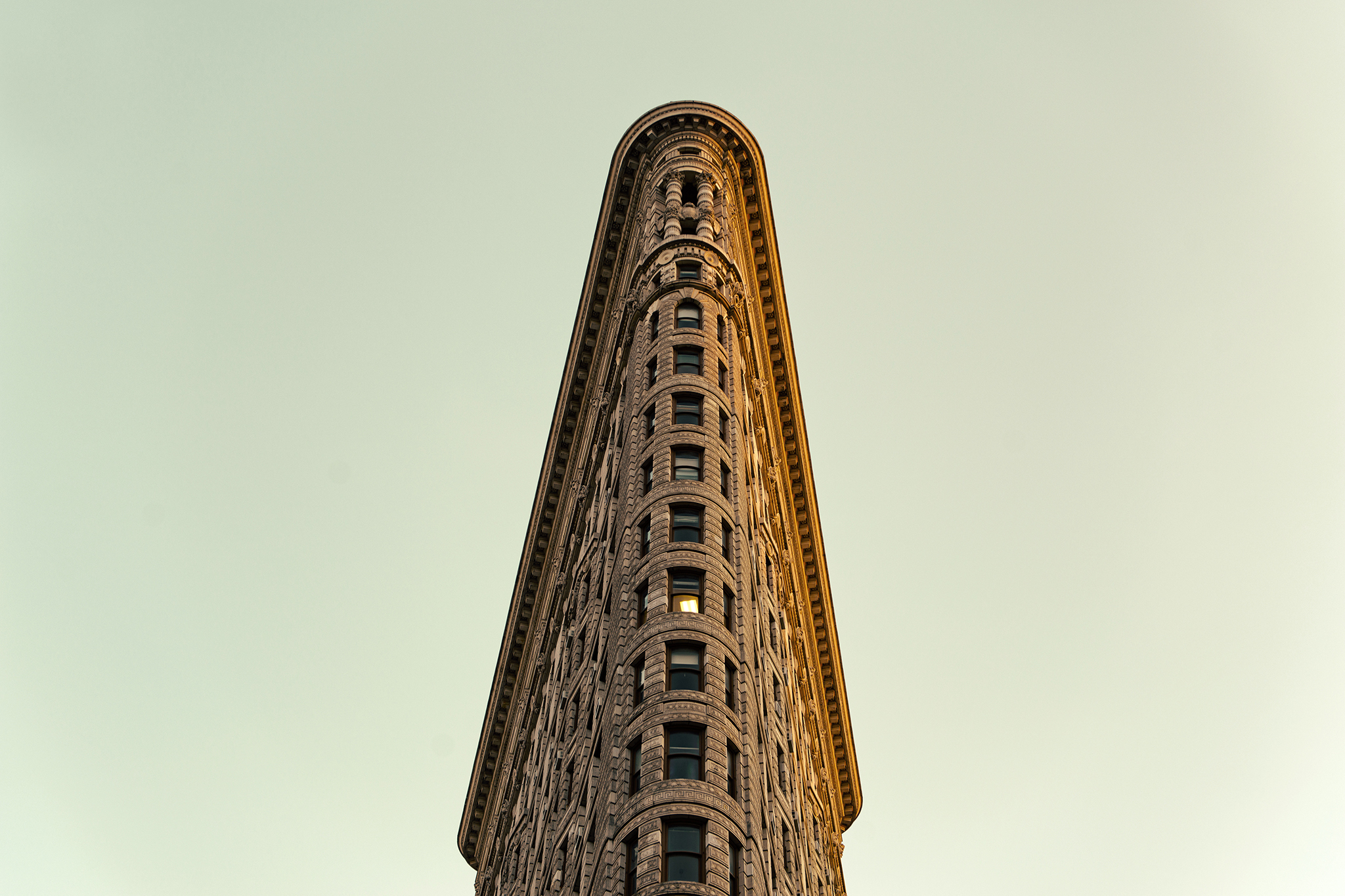 "I know that there are enough residential tenants that would want an apartment in the Flatiron," Gural told NY1. "There's probably enough commercial tenants that would want an office there, but residential is easier."
Originally dubbed the Fuller Building, the 22-story tower at 175 Fifth Avenue has come to define the Flatiron District in Manhattan that it calls home. As New Yorkers are well aware, the moniker is inspired by the structure's triangular, iron-like shape.
Originally, when it opened back in 1902, the address functioned as the headquarters of the construction firm Fuller Company. In 1925, the company sold the building to an investment syndicate.
It was designated a landmark in 1966.
The last tenant to call the Flatiron Building home was Macmillan, the British publishing giant, but all 21 office floors were vacant by June of 2019. As of November of 2020, the entire structure was left empty and renovations began.
New owner Gural told NY1 that those ugly scaffolding will be taken down soon.