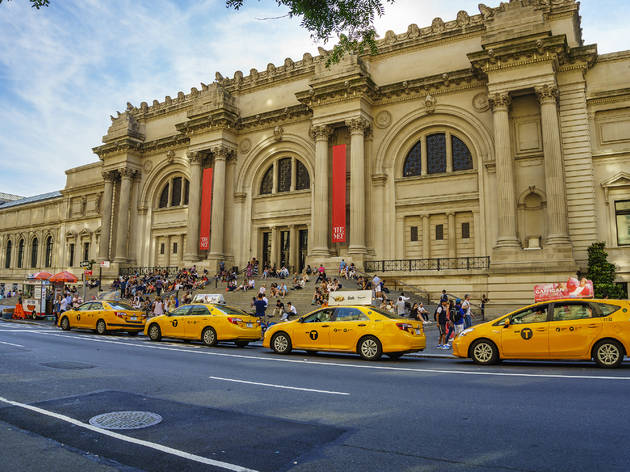 The Metropolitan Museum of Art announces plans to open in August
Expect limited hours when it finally reopens.
Posted: Thursday May 21 2020, 4:38pm
Two months after closing to the public, the Metropolitan Museum of Art has announced tentative plans to open in mid-August with new safety precautions.
The museum announced this week that its three locations — The Met Fifth Avenue, The Met Cloisters and The Met Breuer — could open "in mid-August or perhaps a few weeks later," depending on when New York City meets all seven reopening criteria required by the state.
RECOMMENDED: When will New York City reopen and what are the latest social distancing rules?
At first, the days and hours it'll be open will be reduced "given the need to provide an environment that respects social distance requirements" and the museum won't have tours, talks, concerts or any other events through the end of 2020. The Met Gala, which was originally just postponed, has been canceled.
So far, The Met is the first museum to announce opening plans.
The Met shut down on March 13 and laid off more than 80 employees. It may face a staggering $150 million shortfall as well, according to the New York Post.
It's President Daniel H. Weiss said in a statement that the Met has been "a beacon of hope for the future."
"This museum is also a profound reminder of the strength of the human spirit and the power of art to offer comfort, inspiration, and community," he said. "As we endure these challenging and uncertain times, we are encouraged by looking forward to the day when we can once again welcome all to enjoy The Met's collection and exhibitions."
When it opens, it'll debut its signature exhibition celebrating its 150 anniversary, called "Making The Met, 1870-2020," and its Roof Garden Commission by Héctor Zamora, "Lattice Detour," as well as The Costume Institute's "About Time: Fashion and Duration," which the Met Gala was going to be based upon.
It will also have a belated 150th birthday celebration.
The opening date may not be in stone, but one thing is for sure—we can't wait to party along with them.
Most popular on Time Out
- Are NYC beaches open? Here's what you can and can't do on New York beaches
- Iconic NYC steakhouse Peter Luger debuts delivery for the first time ever
- This Queens restaurant is offering drag queen delivery for an extra fee
- The Chrysler building is finally getting an observation deck
- Watch a subway car get blasted with UVC light to get disinfected
Share the story