New Jersey's Atlantic City just got a new distinction—it is now home to the world's largest indoor beachfront waterpark.
Starting this weekend, visitors to the casino haven can head to Showboat—a family-friendly resort with the largest arcade in the world, go-kart racing, minigolf, roller skating and more—to the new ISLAND Waterpark.
RECOMMENDED: Roosevelt Island's annual pop-up pool party returns with a rainbow deck
At 120,000 square feet, ISLAND Waterpark holds more than 317,000 gallons of water that cascades down 11 curvy slides (the Electric Eel, Sonic Serpent and Barracuda Blaster), three "Tidal Racers" and five waterslides suitable for younger visitors at Slide Island.
The park also has a 1,000 square-foot Wild Wave FlowRider surf simulator that will host surfing tournaments and lessons, a Blue Cascade Waterfall, a 30-foot-tall Indoor Tree House that can be booked for private parties, an Adventure Pool for water sports, a 6,500 square-foot Island Drift Lazy River for those who just want to relax, and a Kids Cove with interactive water activities designed for younger visitors.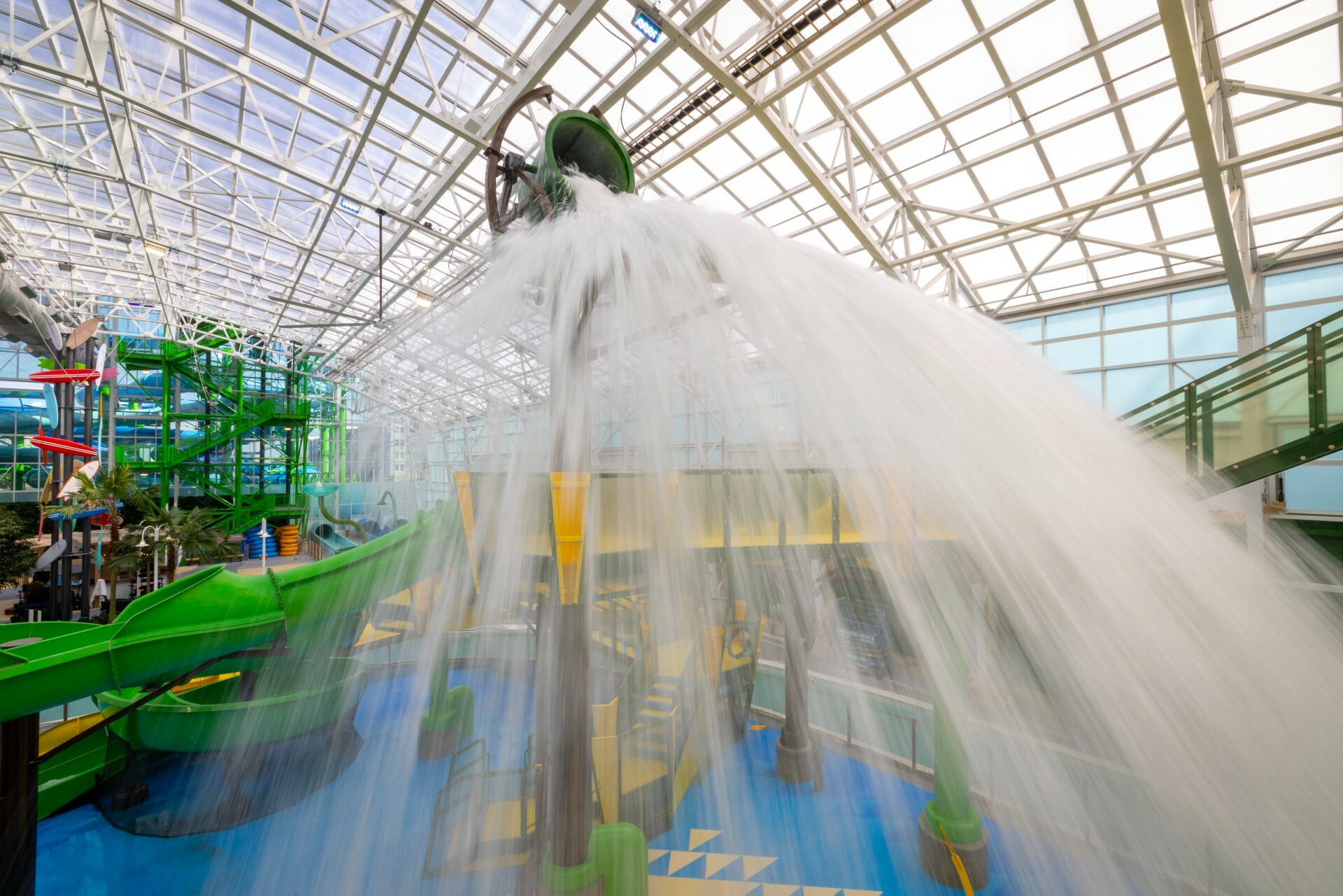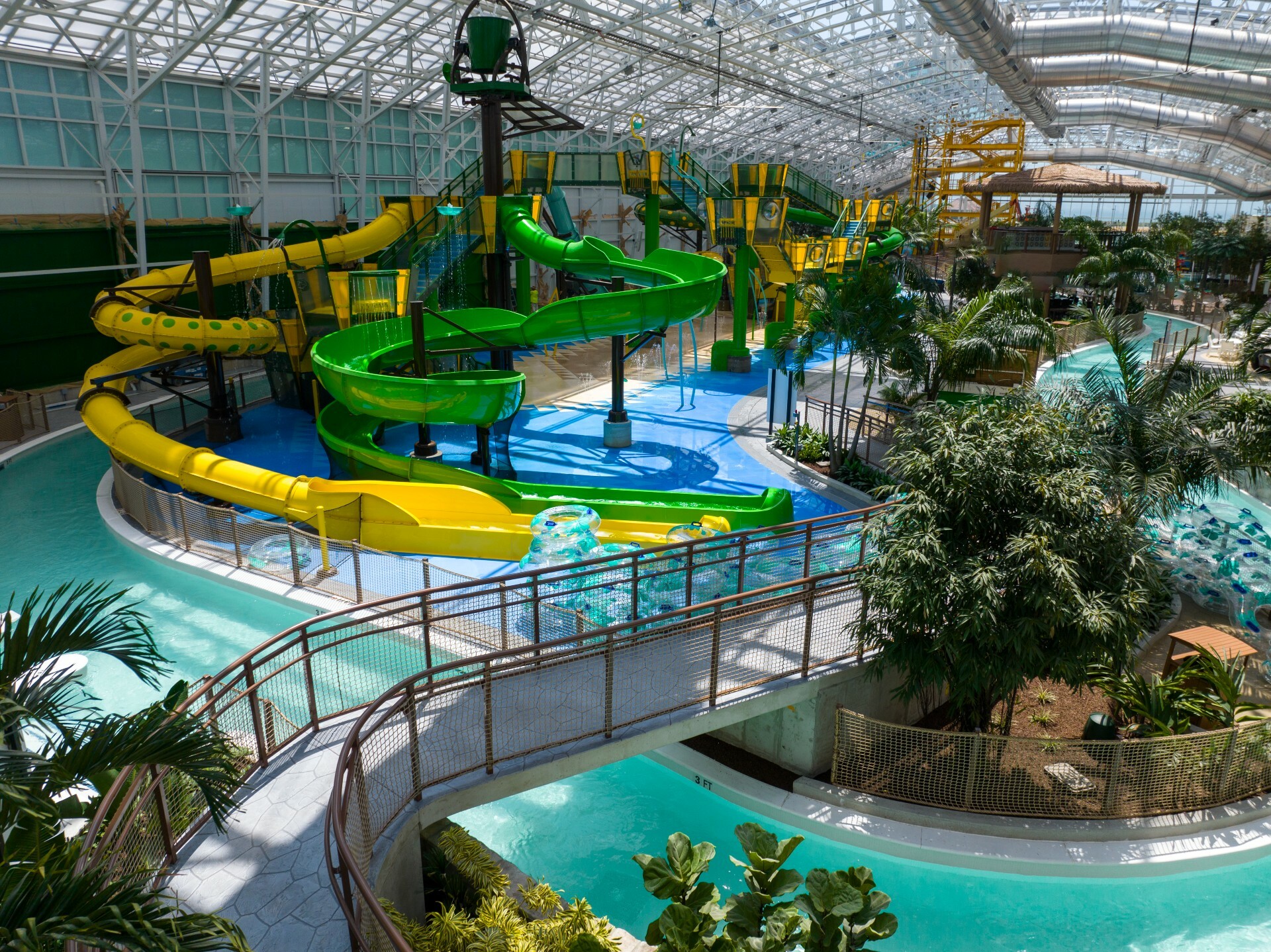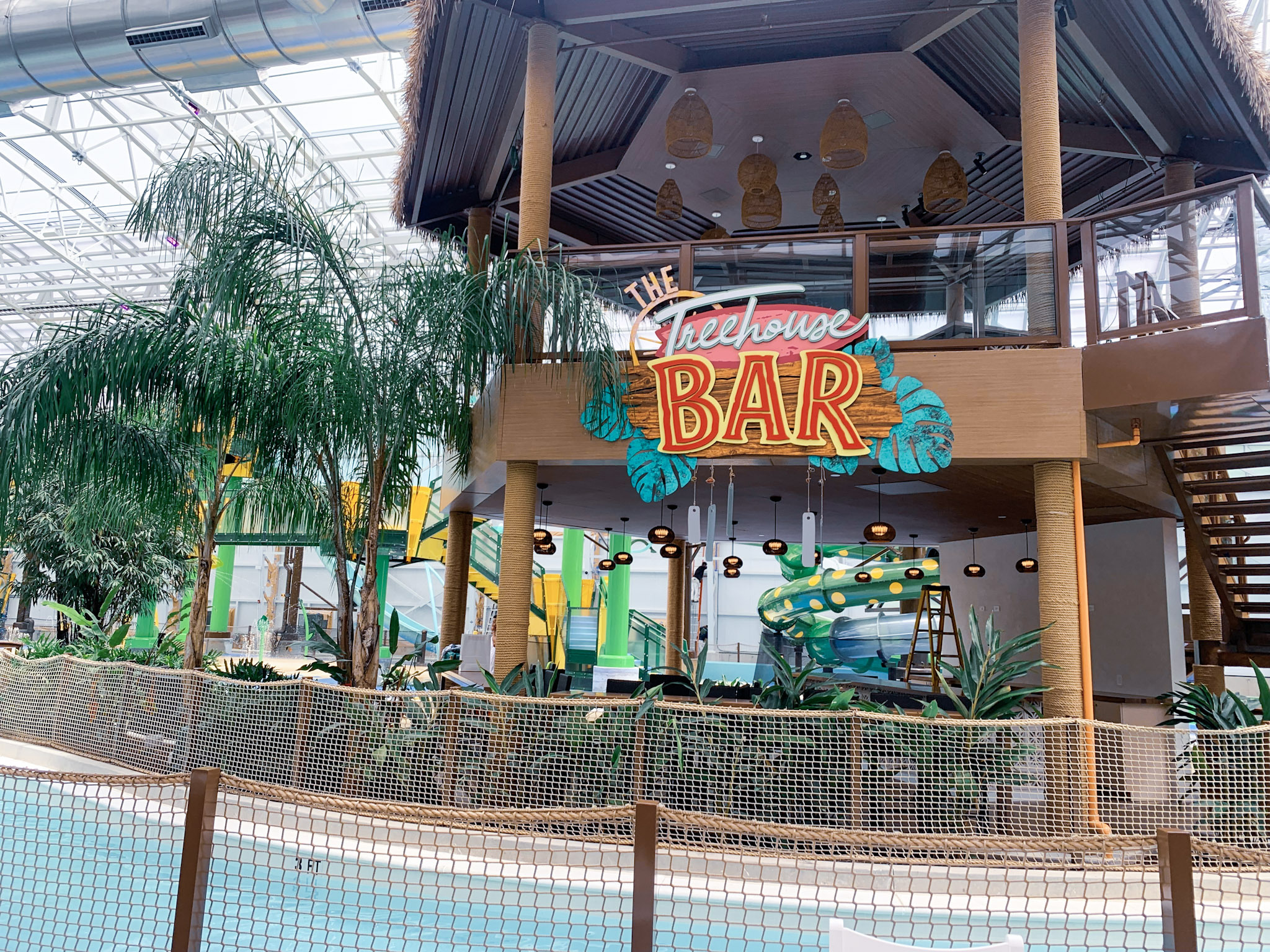 There's also a 1,000-foot Coconut Zero-Gravity Coaster that takes guests on a ride suspended high above the waterpark and offers spectacular panoramic views of the ocean and boardwalk and a 300-foot-long RipTide Zip Line.
You don't need to bring a kid to enjoy the water park, either. There are six bars that serve up craft beers, curated wines and signature cocktails, and "Paradise Adult Island," a 10,000-square-foot space with an adults-only pool with the only swim-up bar in Atlantic City that faces the Atlantic Ocean. This space also has Peloton bikes, manicure stations, chair massages, workspaces, VIP cabanas and more for those who might want more than water at the waterpark. At night, ISLAND Waterpark transforms into a nightlife venue for adults only—the first of its kind at any waterpark, reps say.
The park's roof is also retractable and can be used for projection displays, such as stars or island imagery.
"Atlantic City has long been one of the most iconic destinations for entertainment geared for adults, but now the ISLAND Waterpark at The Showboat Resort will open up a whole new world of family entertainment on the boardwalk," said Bart Blatstein, Tower Investments CEO and Showboat owner. "When people see this they will be blown away; it is truly like entering a tropical paradise and the best part is that people—both kids and adults—will be able to enjoy it all year round."
Summer admission rates start at $89 for daytime general admission. Twilight Admission starts at $69 from 4 to 8pm. All-Access VIP admission starts at $119, which includes admission into the exclusive and luxurious Paradise Adult Island, Bliss Pool, and the swim-up bar. Members of the military and Atlantic City's first responders received a $10 discount. Children under three are admitted for free.
View this post on Instagram