Hamilton Heights native Vlad Bautista has been passionate about cannabis since he was a teen, finding that it helped soothe him at a time when living in a hostile environment of violence and hard drug use was overwhelming.
"I feel like cannabis saved my life," he says. "Cannabis helped me self-medicate. By the time I was 16, it was maintaining me mentally and financially."
Since then, Bautista has made a name for himself in the cannabis community, co-founding Happy Munkey, a cannabis-inspired lifestyle brand specializing in events, conferences and advocacy. (He was able to get thousands of signatures on a petition against the Cannabis Regulation and Taxation Act). But now he hopes to finally make the jump into the legal recreational dispensary business—or so he hopes.
RECOMMENDED: Weed 101: Everything to know about cannabis in NYC
Happy Munkey has applied to New York State's Cannabis Advisory Board for a license to sell legal recreational weed under the new Conditional Adult-Use Retail Dispensary program.
The program is currently distributing licenses to nonprofits and applicants who have previously been convicted of marijuana-related offenses to, in part, right some wrongs done by the War on Drugs. Only 36 of 150 of these licenses have been doled out so far, leaving folks like Bautista waiting patiently for theirs.
"Good things come to those who wait," he says. "I've been waiting 25 years."
Bautista has been arrested on marijuana-related offenses 22 times and feels that New York State's decision to prioritize what the state is calling "justice-involved" people like him is a major, pivotal moment. It means giving marginalized folks, minorities and actual New Yorkers a chance in the market—something other states have not done in their legalizing processes. In his five years of studying the market far and wide, he hasn't seen marginalized communities get prioritized.
"People don't understand how pivotal that is," he says. "It gives us a real, sustainable chance when billion-dollar companies come in later on. It's giving the market a fair chance. It's encouraging different paths to cross over into the legal system. I think New York will be the cannabis hub for the world and will change the perspective and the narrative and the way that minorities and the justice-involved are looked at."
"Now to be able to create generational wealth and to leave a legacy for my daughter that she can be proud of that her father made difference in a legal and compliant way is a dream come true. Most importantly, to know that people from urban and marginalized areas like I grew up in will never have to go through the scrutiny that I did—just by consuming this plant and getting arrested 22 times and get their chance to go to university taken away, get their chance to get a job taken away because of a cannabis conviction—is monumental. Future generations won't have to worry about that."
That's the aim of the state's legislation, according to the Office of Cannabis Management.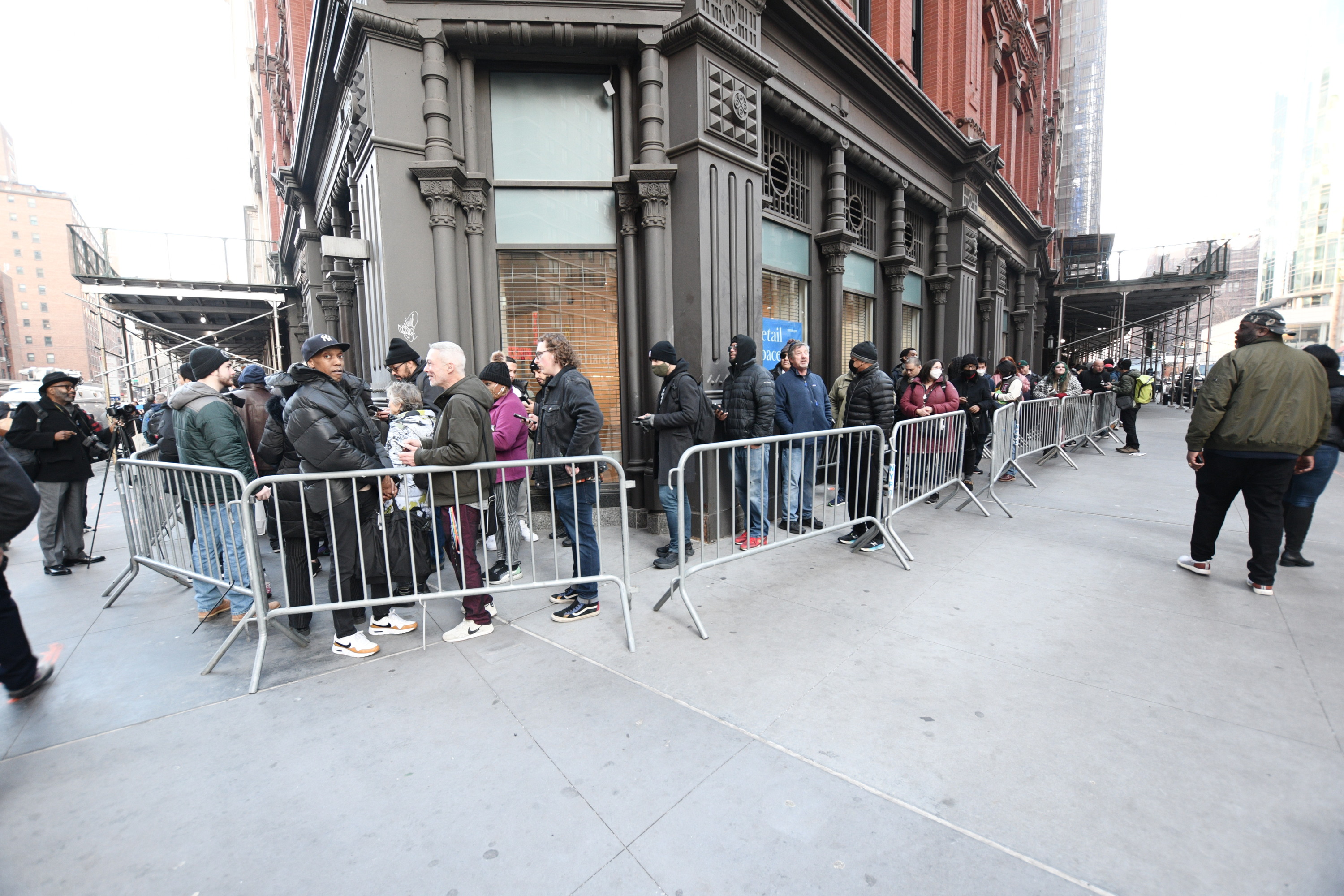 "It's the right thing to do. It's absolutely the right thing to do," says OCM's Chief Equity Officer Damian Fagon. "A lot of states didn't want to go through the trouble of trying to make it work. We're centering mostly on those harmed by prohibition at the start of our industry. It's the right thing and sends a message about our priorities.
Fagon says in other states that have legalized the sale of recreational cannabis, multimillion-dollar companies were prioritized in the licensing process, putting special equity communities on the sidelines. "Nine times out of 10 they fail in the operation of their license and are eventually bought or taken over by larger operators," he explains.
The process of applying for a license is still a tedious one for small businesses. Applicants need to show two years of profitability as a business among other legal documentation. The state's cannabis board looks at the applicant's history but also their contributions to their respective communities.
"We're looking for established community leaders or those who have a strong track record of creating opportunities for others in their communities," Fagon says.
Bautista says getting a license would "change things tremendously" for his business by allowing him to bring his years of experience and knowledge to the legal cannabis market. It would also serve as inspiration to those who never thought a future in the legal cannabis business to be a possibility.
"The number one thing is, we are pro-New York," Bautista says. "It's always been about the West Coast so we want to take this opportunity to uplift as many New Yorkers, no matter what color, shape, sex or religion they are, it's very important that people from New York benefit and the New York economy benefits from all these things happening. Now people want to come from far and wide and I have love for them but I am a New Yorker."