If you've ever faked a phone call to avoid a run-in at the front door, peeped through your door to ensure the coast is clear to take out the trash, or just suffered countless awkward interactions in your building's elevator, this new app is for you.
OneRoof, created by New Yorkers Selin Sonmez and Nikolaos Georgantas aims to help build virtual communities within apartment buildings. Because you know no one's actually posting on the communal Facebook group.
Created out of a pandemic desire to combat loneliness, particularly at home, OneRoof helps neighbors chat, meet and make friends with their building mates and neighbors, on their own terms, safely and socially. Whether you're quarantined or just shy, you can download the app to meet like-minded people who share your address, to meet up for doggy play dates, neighborhood walks or to help each other with errands or just share a cup of milk last minute.
"During quarantine last year, like most others in NYC, Niko,my co-founder, and I felt trapped, isolated and lonely," said Sonmez. "Yet there were 130 other neighbors who live in our building, also sharing similar feelings, that we've never met! I lived in NYC for 10 years and never met a single neighbor, as neighbor interactions rarely go more than just a nod in the elevator, especially in urban environments." So, co-founders built a platform to connect with others in their building, which eventually led to "forming incredible interactions, friendships and a support system," Sonmez said.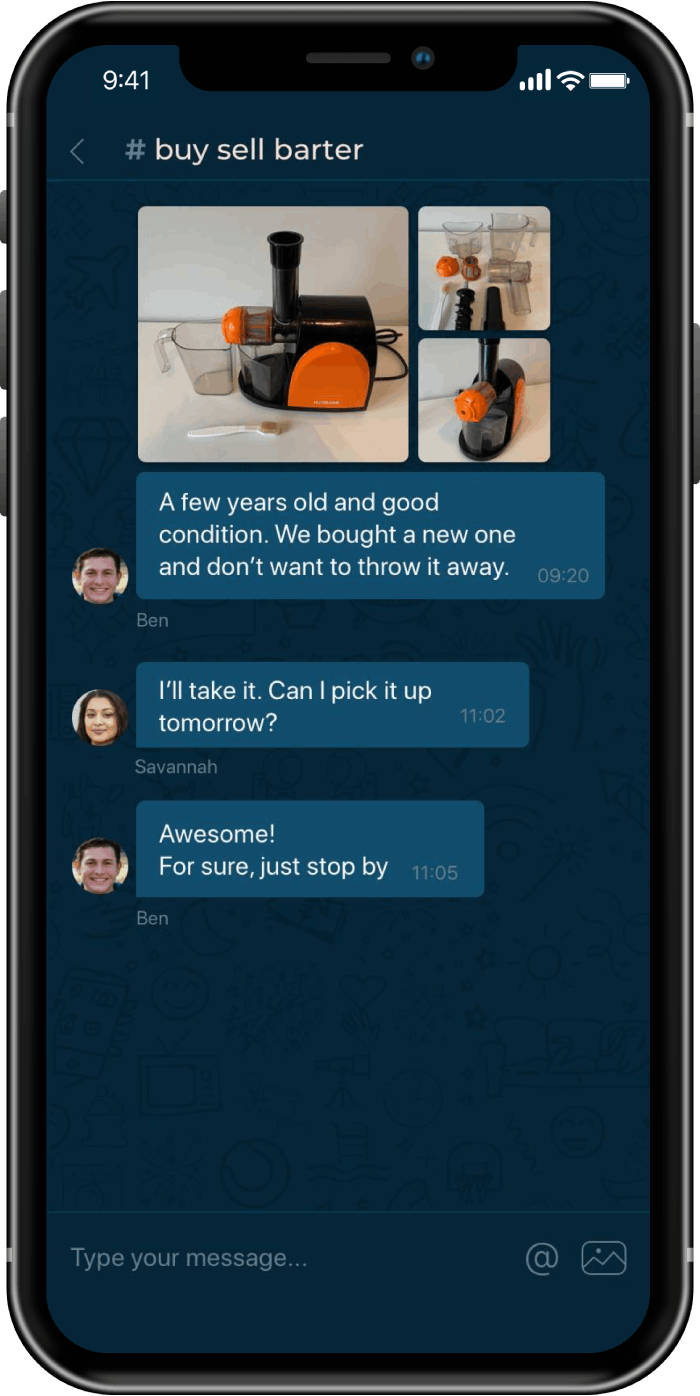 OneRoof is like NextDoor meets BumbleBFF, and also allows users to meet people in buildings they plan to move into in the near future. The entire concept is to facilitate making friends as an adult, build community, and be confident trusting our neighbors. Every building has its own code, and neighbors can start an internal building chat in the app if it hasn't yet taken off.
Already, New Yorkers are utilizing the app like the creators intended. According to Sonmez, uses in over 40 residential buildings use OneRoof to chat with each other, organize happy hours, do yoga sessions, buy, sell, barter things, host board game nights, and more. "They exchange information around their building, discuss what's the hottest new spot, provide solutions to daily chores and save each others' packages," Sonmez said. "We also see a lot of user activity happening around pets, whether it's organizing puppy play dates, asking each other to dog-walk, feed the cats, or just share cute photos to put a smile on. We designed OneRoof to connect neighbors with common interests, and create fun and resourceful resident communities to have a healthier and more connected urban living."
For New Yorkers considering relocating (why?), the app will also be available in more cities, to network and meet new potential neighbors, and you know, see why New Yorkers are the best neighbors.
OneRoof is free to download and available in both iOS and Android additions.