Best cookbooks 2012: Top picks for international food
Snag a glossy tome for the traveled armchair chef on your gift list. Here are the best cookbooks for international food this season.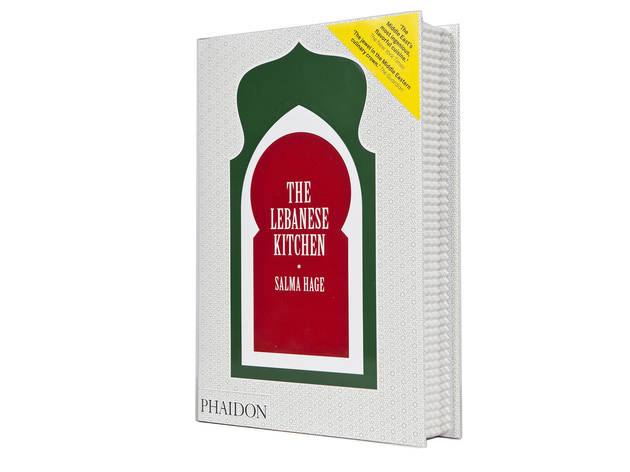 1/12
Photograph: Jessica Lin
From Lebanon The Lebanese Kitchen (512 pages; Phaidon, $49.95)The Middle East's most cosmopolitan cuisine gets its due in a soup-to-sweets compendium, covering 500 spare and easy-to-follow recipes.The authority: Salma Hage was part of the 1960s Lebanese diaspora, moving to London from the farm she grew up on north of Beirut—taking along classic recipes passed down from her mother and grandmother.Learn to make: hummus, kibbe, tabouli, fattoushNew York restaurant proxies: Ilili, Almayass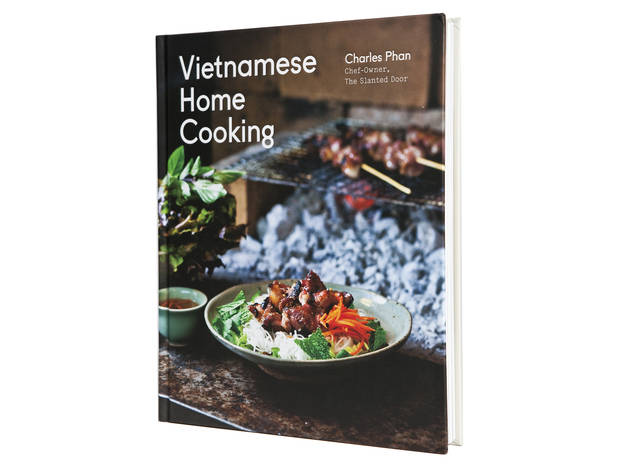 2/12
Photograph: Jessica Lin
From Vietnam Vietnamese Home Cooking (226 pages; Ten Speed, $35)Organized by cooking method, this lavishly photographed introduction to the Vietnamese culinary canon hits all the basics, with step-by-step illustrations to guide you through even the most complex techniques.The authority: Charles Phan left his war-ravaged country in 1975. Twenty years later he opened the Slanted Door in San Francisco, now widely recognized as the country's best Vietnamese restaurant.Learn to make: banh mi, pho, clay-pot catfish in caramel sauceNew York restaurant proxies: Pho Grand, Sao Mai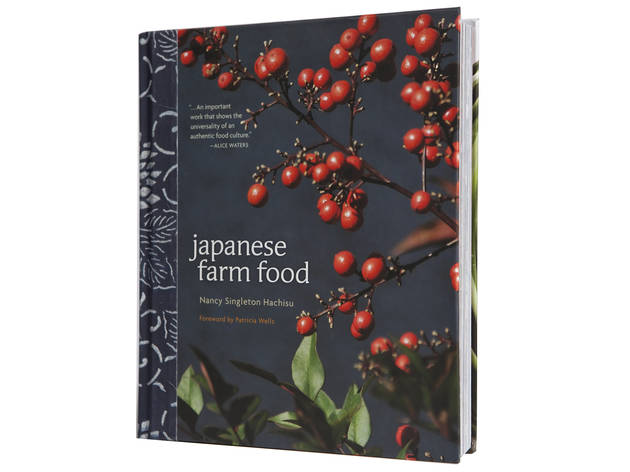 3/12
Photograph: Jessica Lin
From Japan Japanese Farm Food (386 pages; Andrews McMeel, $35)Hard-core Japanophiles can dig into this authoritative book on rural seasonal cooking. Although there are plenty of simple recipes, it hasn't been tempered for the American home, with how-tos on plucking a chicken and cooking bonito over a straw-fueled fire.The authority: California transplant Nancy Singleton Hachisu lives with her Japanese native husband on an organic egg farm in rural Japan. She teaches cooking classes, and eats mostly what she grows.Learn to make: homemade tofu, ramen, mountain vegetable tempuraNew York restaurant proxies: EN Japanese Brasserie, Omen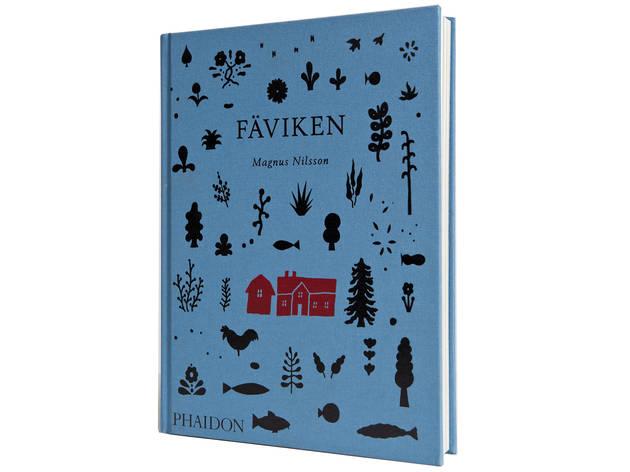 4/12
Photograph: Jessica Lin
From Sweden Fäviken (271 pages; Phaidon, $49.95)More inspiring than practical, the foraged-food recipes in this star-chef book are almost impossible for the apartment-bound cook. But its heavy-stock pages open a door into one of the hottest restaurants in the world right now, a linchpin of the Nordic food movement out in the woods of northern Sweden.The authority: Magnus Nilsson, Fäviken's uncompromising young chef (just 28), has been pushing the boundaries of hunter-gatherer cooking since 2008, when he took over this groundbreaking restaurant in the middle of nowhere.Learn to make: broth of autumn leaves, vinegar matured in a burnt spruce trunk, birch syrupNew York restaurant proxy: Acme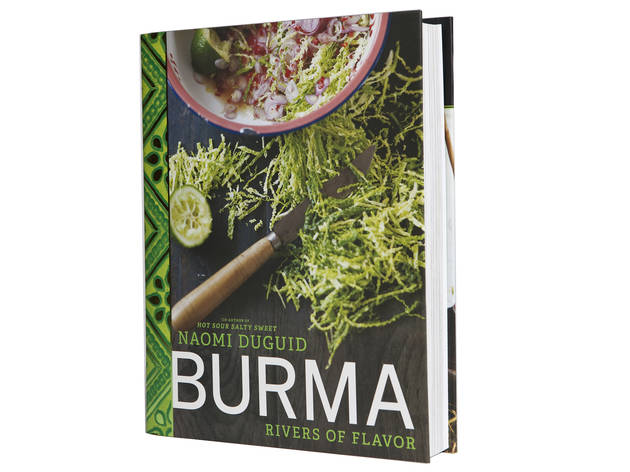 5/12
Photograph: Jessica Lin
From Burma Burma: Rivers of Flavor (372 pages; Artisan, $35)This timely travelogue traverses Southeast Asia's new hot destination—now open to international visitors for the first time in decades—with recipes and stories from all over the country.The authority: Naomi Duguid has made a career of collecting recipes and photographs in exotic Asian locales, as coauthor—with her ex-husband—of beautiful anthropological cookbooks on China, India, Thailand, Vietnam and Laos.Learn to make: tea-leaf salad, egg curry, pounded beef, chili-oil fishNew York restaurant proxy: Cafe Mingala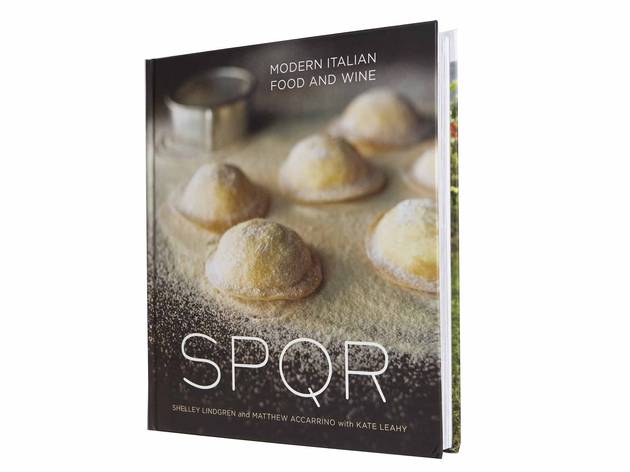 6/12
Photograph: Jessica Lin
From Italy SPQR: Modern Italian Food and Wine (304 pages; Ten Speed, $35)This multifaceted book, arranged by region—covering the northern half of Italy from Rome up past Milan—features modern riffs on classic dishes, alongside primers on local wines. The authority: Shelley Lindgren and Matthew Accarrino, the wine-and-food team behind San Francisco's acclaimed SPQR restaurant, have been working together since 2009 (she's wine director, he's head chef), and have both traveled extensively across Italy.Learn to make: squid ink linguine with sea urchin, chestnut-stuffed veal breast New York restaurant proxies: Osteria Morini, Del Posto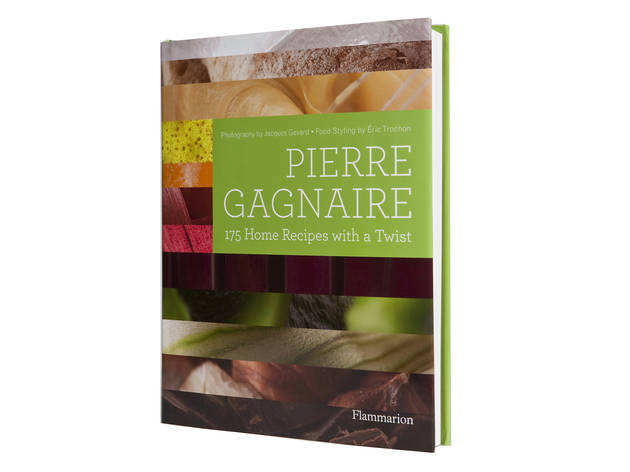 7/12
Photograph: Jessica Lin
From France Pierre Gagnaire: 175 Home Recipes with a Twist (224 pages; Flammarion, $34.95)Translated from French, this slim work offers an abundance of tricks and tips from a three-star Michelin chef. Its recipes have been chosen, mostly, for their suitability to a home-cooking environment.The authority: Pierre Gagnaire, a godfather of modernist French fare—particularly known for his beautiful mad-scientist cooking—runs an international empire that includes restaurants in Paris, London, Hong Kong and Las Vegas.Learn to make: Gorgonzola cream, ham waffles, zucchini pesto, popcorn soupNew York restaurant proxies: Corton (chef Paul Liebrandt worked for Gagnaire)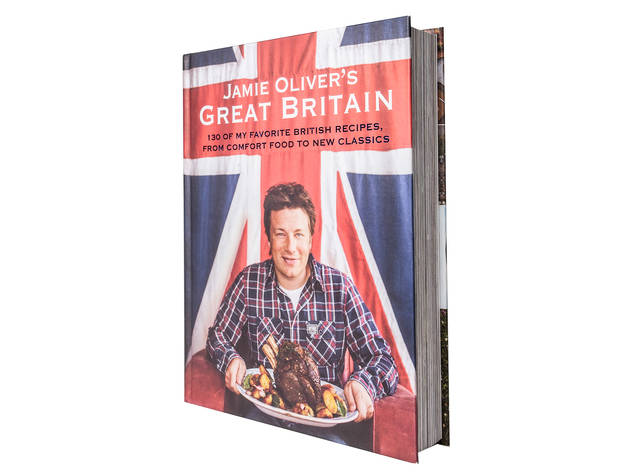 8/12
Photograph: Jay Muhlin
From Great Britain Jamie Oliver's Great Britain (416 pages; Hyperion, $35)The Naked Chef gets back to his roots, offering whimsical spins on British classics both ancient and modern, from cricket-field feasts to immigrant banquets of fiery curries.The authority: Jamie Oliver has helped launch a British food revival with his cookbooks, TV shows, restaurants and food shops. Thanks to his work promoting healthy eating in schools, he also delivers TED talks and hobnobs with heads of state.Learn to make: Diamond Jubilee chicken, potted shrimp, toad-in-the-holeNew York restaurant proxies: The Breslin Bar & Dining Room, Whitehall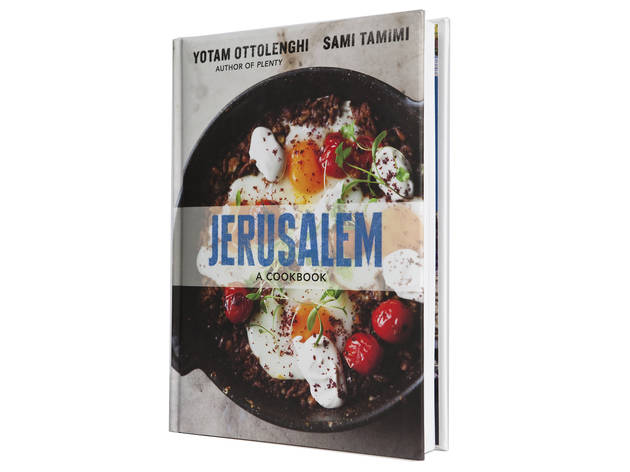 9/12
Photograph: Jessica Lin
From Israel Jerusalem: A Cookbook (320 pages; Ten Speed, $35)Israel's most dynamic city, a culinary crossroads, is well represented in this gorgeous book, full of stunning photographs and evocative recipes.The authority: Chefs Yotam Ottolenghi and Sami Tamimi represent the two halves of a divided city—one born in Jewish West Jerusalem, the other in the Arab East. Together they run five acclaimed London restaurants.Learn to make: shakshuka, mejadra (lentil rice), shawarmaNew York restaurant proxy: Balaboosta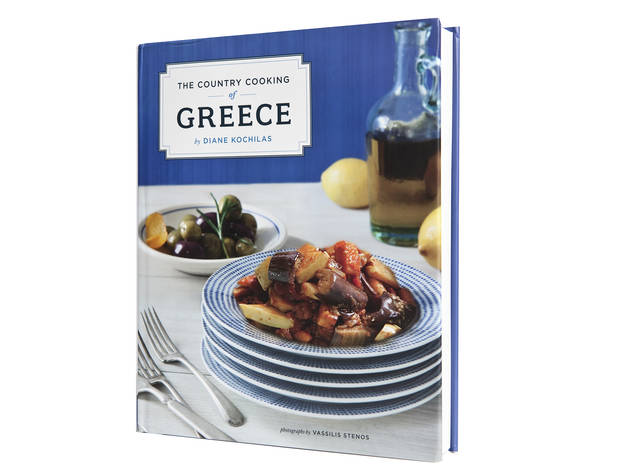 10/12
Photograph: Jessica Lin
From Greece The Country Cooking of Greece (384 pages; Chronicle, $50)An elevated take on homespun Greek cuisine anchors this coffee-table cookbook's delicious and accessible recipes. The evocative images are as transporting as a pro photographer's vacation slide show.The authority: Diane Kochilas, who splits her time between New York and Athens, literally wrote the book on Greek cooking—18 books, to be exact. She also consults on four restaurants in New York, New Jersey and Illinois.Learn to make: artichoke moussaka, fried salt cod, braised octopus, halvahNew York restaurant proxies: Pylos, Boukies (Kochilas created the menus for both)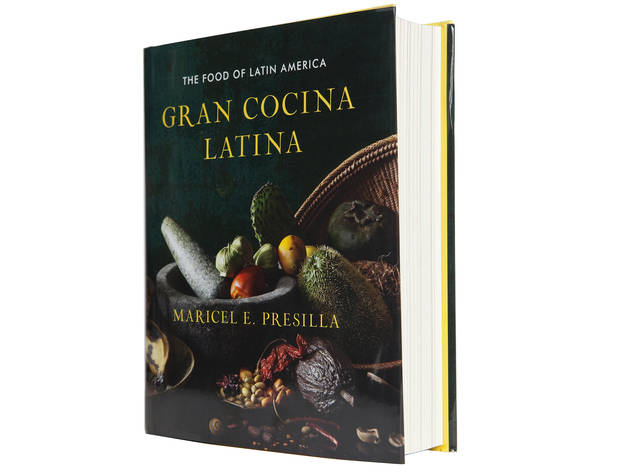 11/12
Photograph: Jessica Lin
From Latin America Gran Cocina Latina: The Food of Latin America (912 pages; W.W. Norton, $45)Years in the making, this encyclopedic tome finds common ground between the wrapped bites and stewed meats, hot chilies and citrus-cured seafood, of a global region, arranging its recipes not by country but food type.The authority: James Beard Award–winner Maricel Presilla, a Cuban-born chef, has turned Hoboken into a destination for upscale Pan-Latin cooking via her restaurants, Zafra and Cucharamama.Learn to make: empanadas, tamales, moquecas, arepasNew York restaurant proxies: Yerba Buena, Café Habana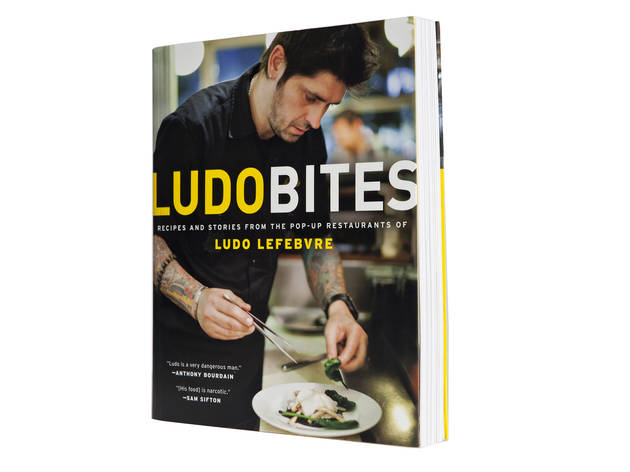 12/12
Photograph: Jessica Lin
From California LudoBites (384 pages; Ecco, $24.99)Out in Los Angeles, new culinary capital of the West Coast, the hottest table in town is a temporary restaurant that pops up for a while and is gone just as quickly. This manic book tells its wacky story, in narrative, menu and recipe form.The authority: Amply tattooed Frenchman Ludo Lefebvre cooked under some of the biggest names in French gastronomy before creating his own brand of Cali-French cuisine. His roving restaurant, LudoBites, has gone through nine incarnations and counting (a New York edition may be in the works). Learn to make: foie gras miso soup, fried chicken in duck fat, squid pad thaiNew York restaurant proxies: ABC Kitchen, Boulud Sud
food
world, it's no longer enough to know your bologna from your bolognese. The latest gastronomic
books
have got the planet covered—from Saigon to Venice, Lima to London—illuminating far-away tastes to sauté, simmer or simply ogle at home. Work through your holiday shopping list with our guide to the best cookbooks of the year for
international food
.
RECOMMENDED: Complete holiday gift guide