Heads up! We're working hard to be accurate – but these are unusual times, so please always check before heading out.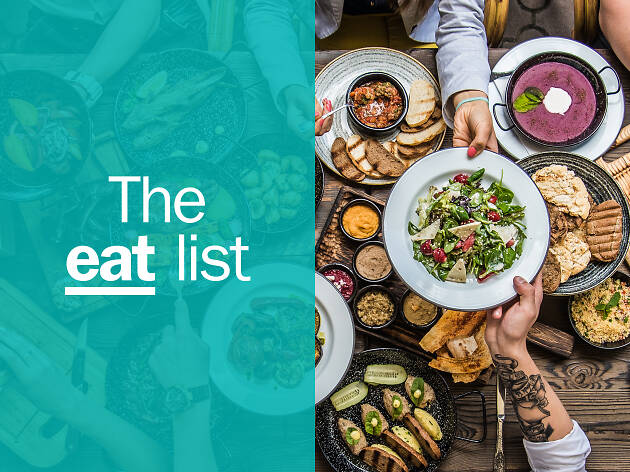 The 11 best Carmel restaurants
Find fabulous farm-to-table options, cute cafés and local establishments at the best Carmel restaurants, in upstate NY.
In true small-town style, there's barely a frill to be seen among the Carmel restaurants, an upstate New York destination that comprises the Carmel, Mahopac, Kent Cliffs and Farmers Mills hamlets. Service is warm and a large number of the restaurants are family run, with recipes passed down through the generations.
During the summer, the area is a popular destination for city dwellers looking to escape for long weekends—with many deciding not to ever leave, instead opting to settle alog with their passion for cross-cultural cooking.
Carmel's lush forests and numerous lakes provide a lovely backdrop for all this great eating. So settle in and start digging in.
Best Carmel restaurants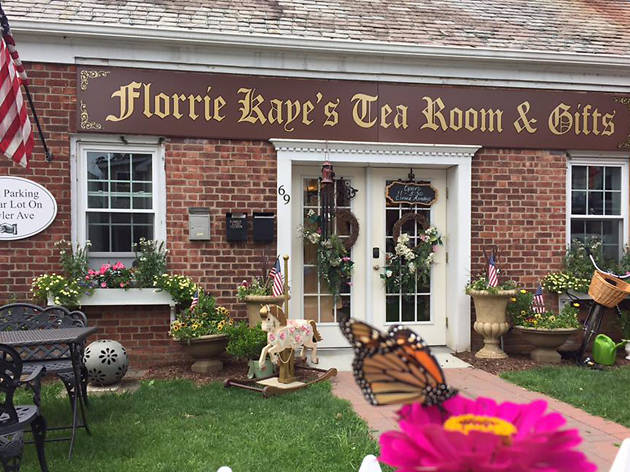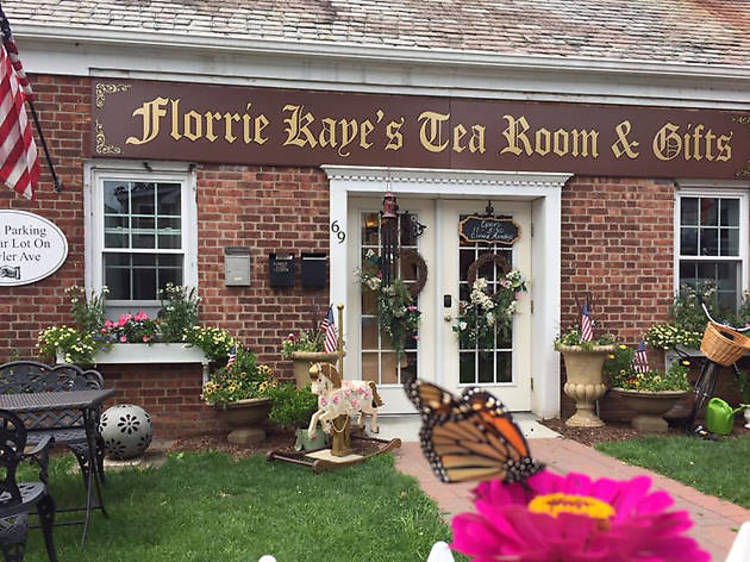 1. Florrie Kaye's Tea Room
What is it? A New York state love-letter to British culture, this locally adored spot offers high tea complete with coronation chicken sandwiches, clotted cream and customizable bellinis.
Why go? Enjoy afternoon tea with the fun factor cranked up to 11 thanks to life-size cutouts of royals and Ascot-worthy hats to wear at the table. The cucumber and watercress butter sandwiches and peanut butter tartlets are particular highlights on the menu, which also lists dozens of varieties of tea.
Price: Average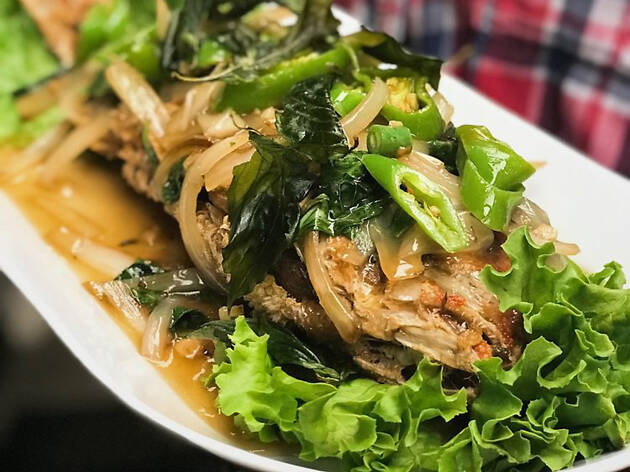 Photograph: Courtesy Yelp/Thai Golden
What is it? Run by a mother and daughter, this colorful and casual establishment also runs monthly open-mic nights. The owners pride themselves on bringing Thai twists to American favorites – and they do it very well.
Why go? The delicious pad Thai chicken wings come generously sprinkled with peanuts, while the Thai sangria proves that lychee, mint, ginger and Thai basil are chardonnay's best friends.
Price: Average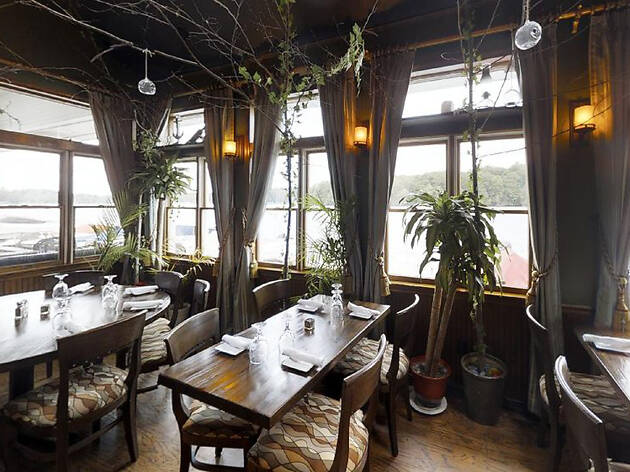 Photograph: Courtesy Yelp/Blu at the Lakehouse
What is it? A farm-to-table dining spot with an unbeatable outdoor seating – right on the docks of Lake Mahopac – offering seafood and craft cocktails.
Why go? Watch the boats and jetskis whizz by while you feast on locally sourced seafood and listen to a live guitarist plucking out smooth jazz. For beating the heat, try the huckleberry lemonade, made with local huckleberry vodka.
Price: Pricey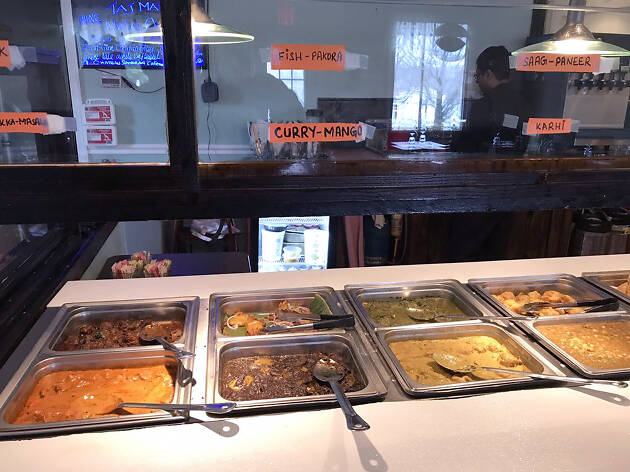 Photograph: Courtesy Yelp/John T.
What is it? A Caribbean and Indian restaurant started by two friends, one from India and the other from Trinidad, who bonded over the similarities between their two countries' cooking.
Why go? Eating jerk chicken and tandoori chicken side-by-side certainly gives you a good idea of how some techniques in cooking transferred between the cultures. It's also the only place for miles where you can pick up some tasty curried goat.
Price: Bargain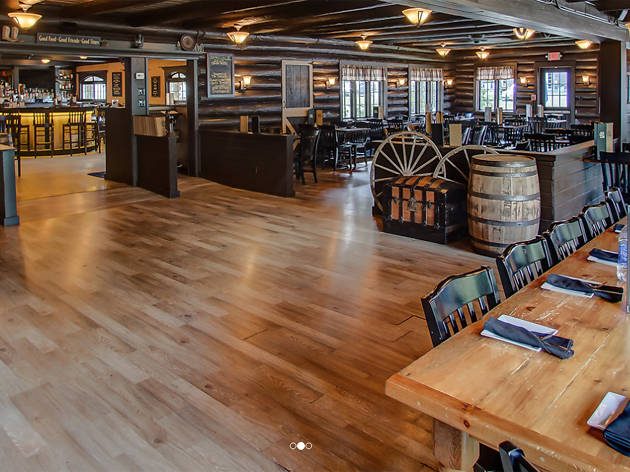 What is it? A pub with a country-western flavor known in the area for exclusive ales and hearty meals like steak, burgers and large sandwiches.
Why go? This lodge-like dining spot has a perfect atmosphere for families in the day and large groups at night. It is also known for its specialty burgers, with the chef creating a new 'Burger of the Month' every month to match up with the seasons.
Price: Average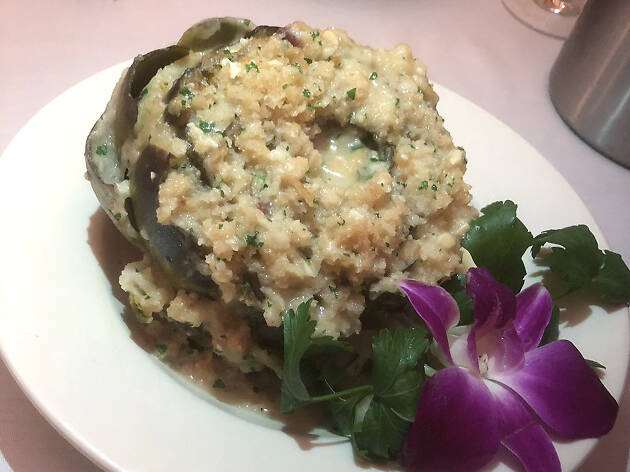 Photograph: Courtesy Yelp/Nella P.
What is it? Handmade pasta is just one of the specialties that the Spaccarelli family, whose roots are in southern Italy, have been taking from their home kitchen to Carmel locals since 2015.
Why go? Fresh ingredients are lovingly combined according to longstanding family recipes, which leaves no surprise as to why online reviews of the place are chockful of third-generation Italian-Americans gushing: "It's just like grandma's!"
Price: Normal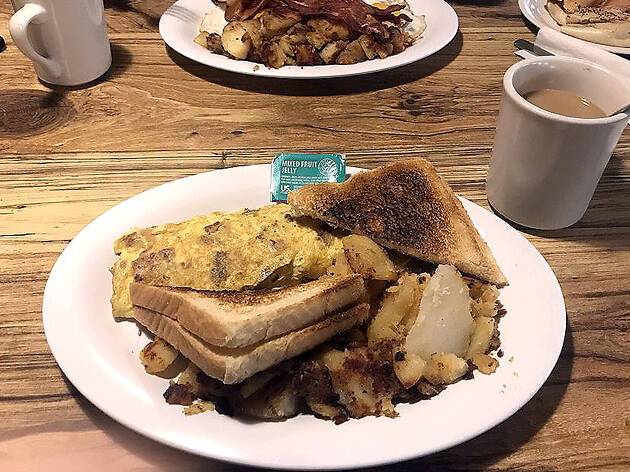 Photograph: Courtesy Yelp/Enxhi D.
What is it? A community stalwart, where you can stuff yourself silly on pancakes, waffles and eggs for less than $6.
Why go? George's is everything you could want in a local breakfast place. Cozy atmosphere, wait staff that make you feel like you are sitting in their living room and prices that will make your wallet sing. Try the Carmel Big Apple Waffle, made with a Belgian waffle topped with apple compote and salted caramel sauce, for some local flair (and just $5.95!).
Price: Bargain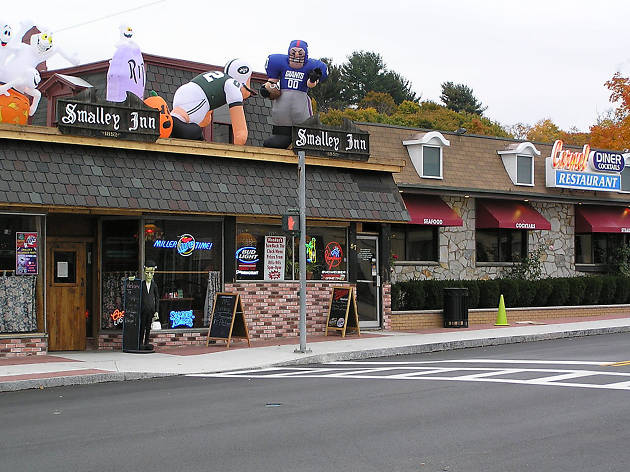 What is it? Likely the most famous restaurant in Carmel hamlet, Smalley's was first opened in 1852 and is now said to be the home of several ghosts.
Why go? This spot is less known for the food as it is for its history and tales of paranormal happenings, which the owner Tony and his staff will be only too happy to tell you about. Come at Halloween to see the place decked out with hundreds of creepy decorations.
Price: Average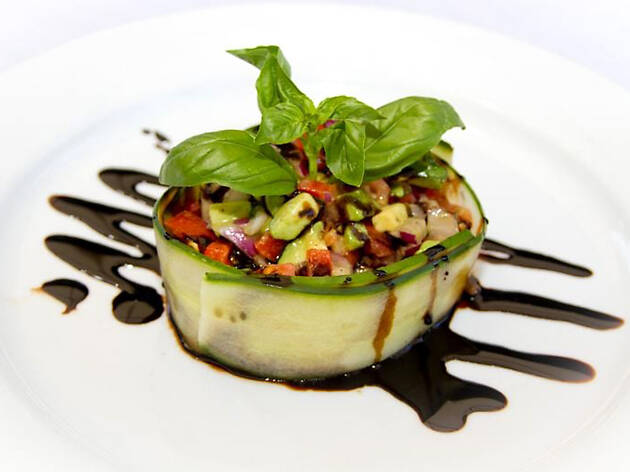 Photograph: Courtesy Yelp/The Chophouse Grille
What is it? The local favorite steakhouse, situated at the end of a shopping strip on Route 6, should not be judged by its unassuming exterior.
Why go? Steak, steak and more steak – so say Carmel's residents. The Chophouse's Porter House for two special, presented already sliced on a sizzling platter, is a big draw, but the menu is also stacked with succulent seafood dishes and pasta.
Price: Pricey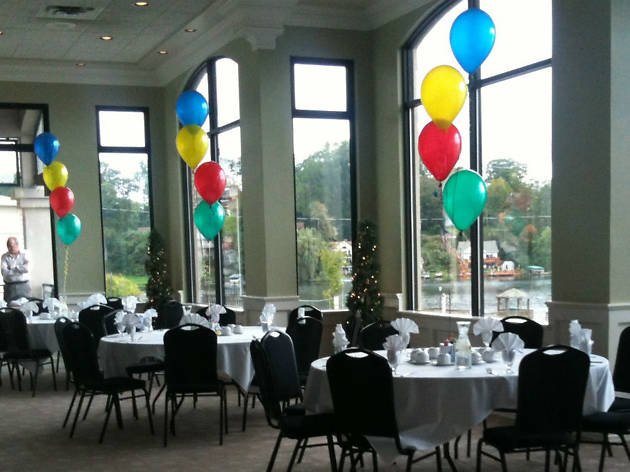 What is it? A family-friendly pizza joint known for its large portions and wonderful views of Lake Mahopac, both from inside and on the outdoor terrace.
Why go? Aside from the great view and lakeside seating in the summer, the large space – and large pizzas – make this spot perfect for parties. If you aren't in the mood for pizza, try the stuffed pork tenderloin or the zuppa di pesce.
Price: Average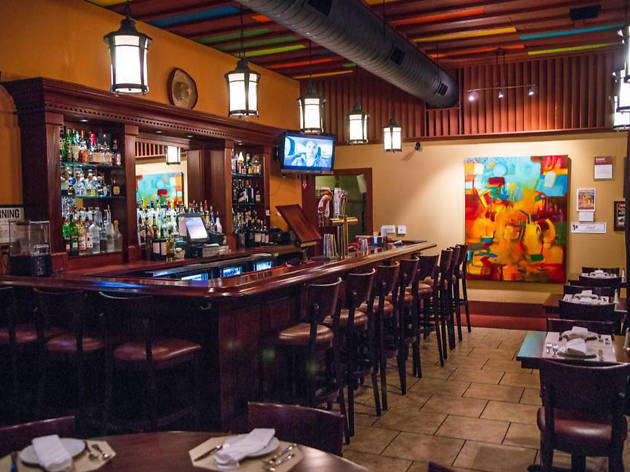 What is it? As far as Latin grub goes in New York, Ramiro's is a good bet. In fact, in Carmel it's definitely the best joint for dishes inspired by South and Central America, the Caribbean, Mexico and Spain.
Why go? Forget Tex Mex, this is upmarket, seasonal fare. The chefs at Ramiro's fuse Latin and American flavours to create something unique and wholly appetising. Try the tacos de camaron y pescado, which come filled with sizeable seared shrimp or fish.
Price: Average
Discover Time Out Market: the best of the city under one roof