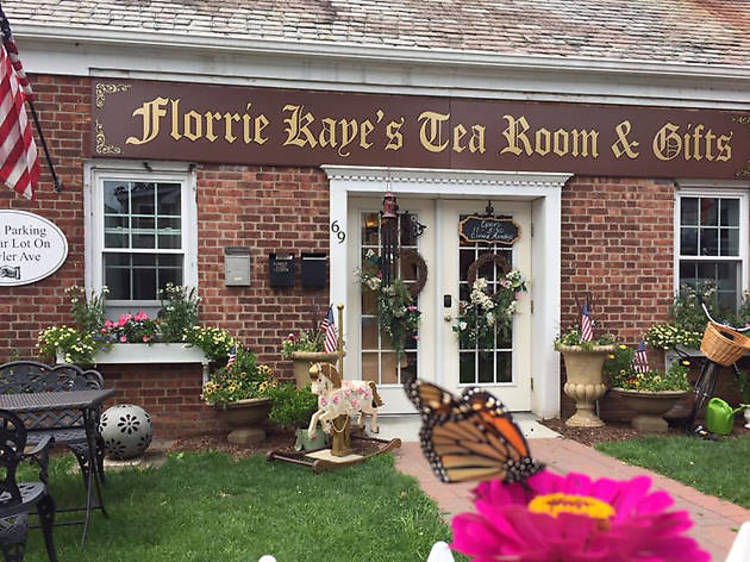 1.

Florrie Kaye's Tea Room
What is it? A New York state love-letter to British culture, this locally adored spot offers high tea complete with coronation chicken sandwiches, clotted cream and customizable bellinis.
Why go? Enjoy afternoon tea with the fun factor cranked up to 11 thanks to life-size cutouts of royals and Ascot-worthy hats to wear at the table. The cucumber and watercress butter sandwiches and peanut butter tartlets are particular highlights on the menu, which also lists dozens of varieties of tea.
Price: Average