Easter candy for grown-up tastes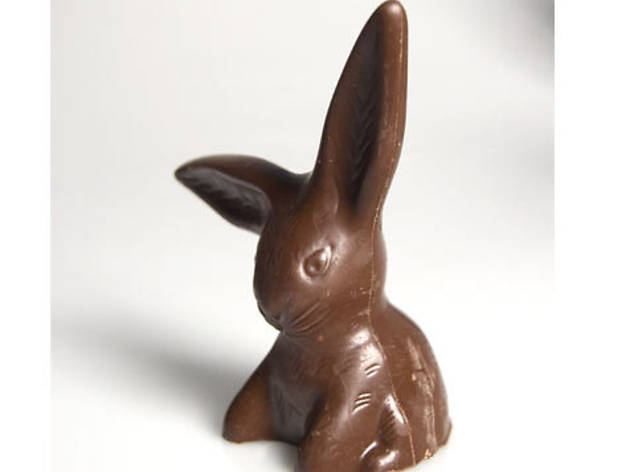 1/6
1. Barcelona Easter Bunny, Vosges Haut-Chocolat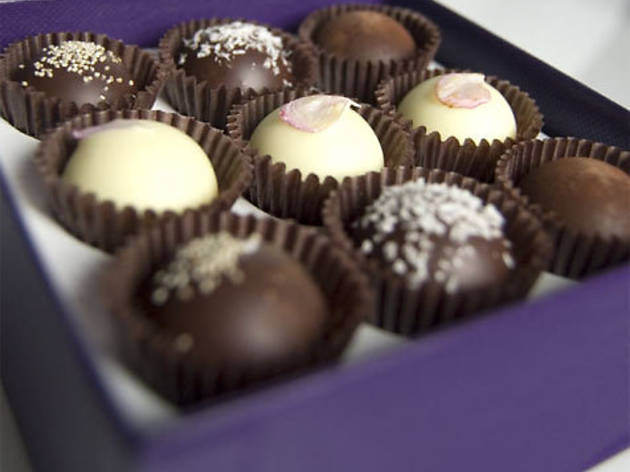 2/6
2. Green Truffle Collection 16pc, Vosges Haut-Chocolat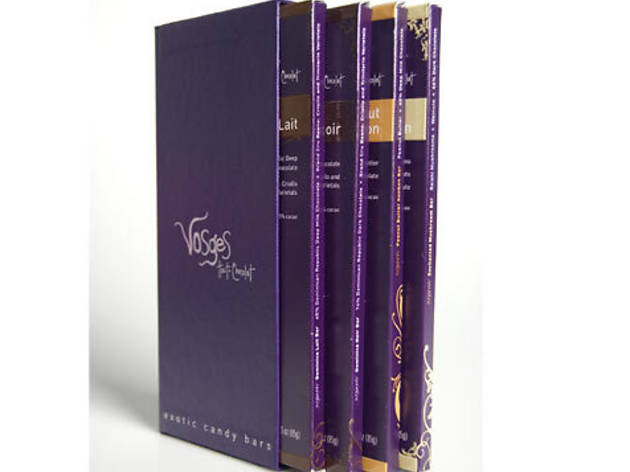 3/6
3. Organic Exotic Candy Bar Library, Vosges Haut-Chocolat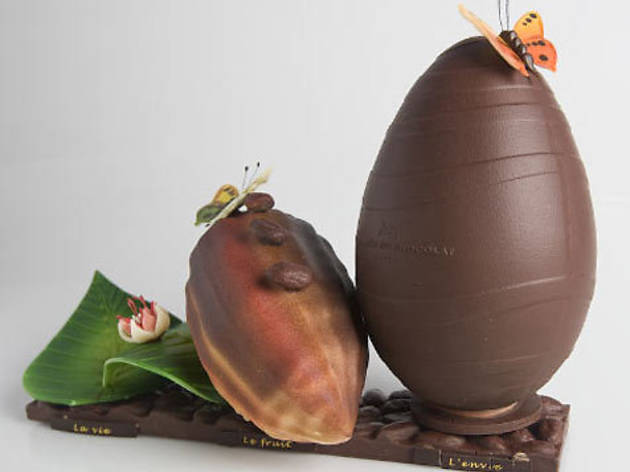 4/6
4. Air-brushed cacao pod and dark-chocolate egg, La Maison du Chocolat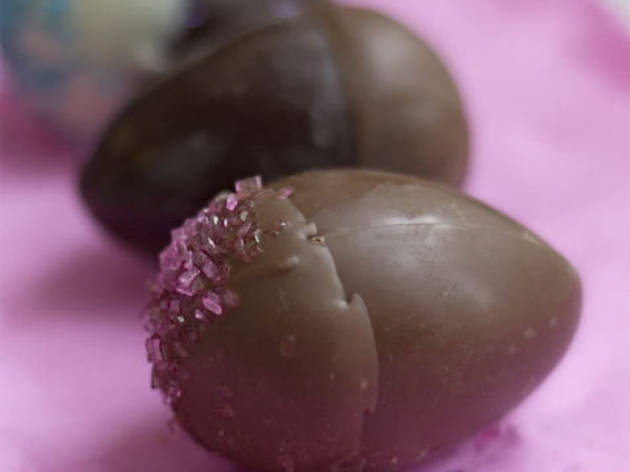 5/6
5. Cream eggs, Tribeca Treats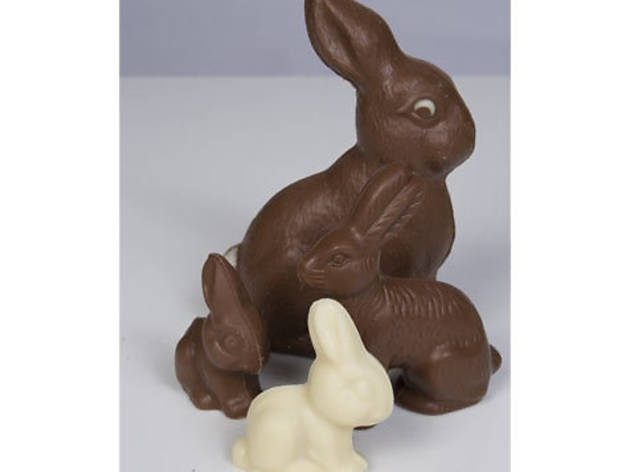 6/6
6. Swiss milk-chocolate rabbits, The Food Emporium
RECOMMENDED: Read more on Easter events in New York
1. This Vosges lop-eared Barcelona bunny, studded with sel gris and smoked almonds, has a salty, savory bite. vosgeschocolate.com
2. Our favorite truffle in the Vosges Green collection: Buddha's leaf, a fudgy dark-chocolate ganache infused with the nutty essence of pandan leaf. vosgeschocolate.com
3. If you're like us and can't choose one flavor, try this sophisticated organic sampler. It includes the maitake-walnut and the rich milk-chocolate--peanut-butter bars. vosgeschocolate.com
4. You can, and should, eat all of the chocolate in this incredible tableau of an airbrushed cacao pod and dark-chocolate egg from La Maison du Chocolat. Concealed inside the hollow behemoths: crunchy cocoa-nib wafers and assorted La Maison bonbons. They're costly, but are among the best chocolates you will ever have.
5.Tribeca Treats churns out the very best cream eggs, period. Though they call the filling marshmallow, it tastes like a cross between buttercream and meringue, and seems to melt right into its high-quality dark-chocolate coating. Also available with whipped peanut butter and milk-chocolate ganache.
6. These creamy Swiss milk-chocolate rabbits from the Food Emporium are ideal for folks who actually like to eat their hollow bunnies, not just keep them for show.
Photographs: Virginia Rollison
See more Restaurants & bars
Sponsored listing
Maizal Restaurant & Tequila Bar
With another bustling location in Staten Island, Maizal is certainly succeeding in its quest to bring authentic Mexican cuisine and insanely delicious margaritas to New York's outer boroughs. The Astoria cafe's ambiance, all clean lines and exposed brick, mirrors the menu, where handpicked tequilas complement top-quality seafood, steaks and other tasty south-of-the-border fare. Drop by during its generous weekday happy hour for perfectly poured $7 Cassica Margaritas or throw in an extra dollar for the addictively spicy jalapeño margarita, prepared to your liking and topped with a slice of bright green pepper.
Venue says: "Experience a unique Mexican dining experience in Astoria! Fresh cocktails, tequila tastings, and authentic food."